Hogs: OT Kirkland's performance overlooked in OT insanity at Ole Miss; players eye LSU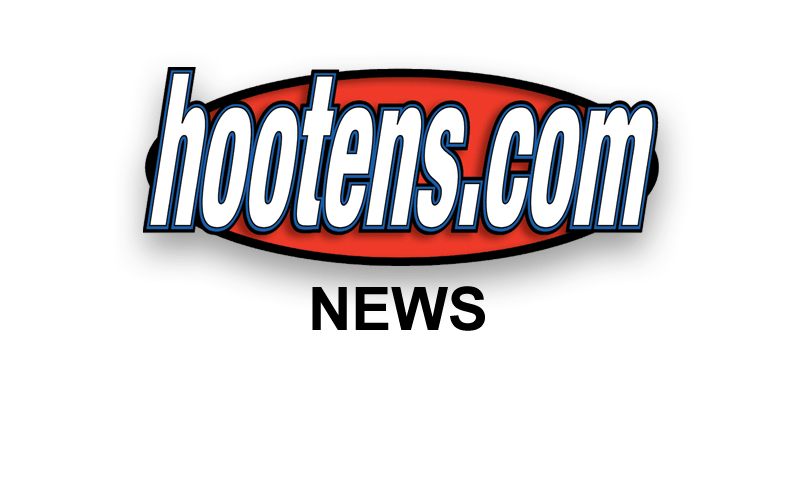 | | |
| --- | --- |
| | |
| | Jr RT DAN SKIPPER |
FAYETTEVILLE - Media finally got to ask Dan Skipper after Tuesday's practice to explain his hand in one of the wildest plays in Arkansas' history.

The Razorbacks (5-4, 3-2 in the SEC West) practice for Saturday night's 6 o'clock ESPN-televised game at LSU (7-1, 4-1), but attention still rivets on the improbable play that propelled Arkansas past Ole Miss last week.

With Arkansas trailing Ole Miss 52-45, the 6-10 right tackle Skipper deflected the lateral launched by about to be tackled tight end Hunter Henry after catching catching Brandon Allen's fourth-and-25 overtime pass well short of the first down.


Skipper's deflection bounced off the ground to running back Alex Collins, who ran for a first down, which Collins didn't realize he achieved when he lateraled, but receiver Dominique Reed then recovered for the first down.

Eventually Allen, who threw a 9-yard touchdown pass to receiver Drew Morgan, ran the game-winning two-point conversion for the improbable 53-52 victory.

"I saw that Hunter got the ball and I covered it down," Skipper said. "He threw it, and I was just in the right place at the right time and got up and I knew 27 (Ole Miss defensive end Marquis Haynes) was in front of me and I'd have to get it away from him. But I was just kind of getting it out to other athletic people."

No thought of catching it himself? "I'm not real good with catching the ball so figured I'd leave that to other people," Skipper said.


Did he aim to deflect it where it landed?

"I was trying to hit it back to our left because I knew there would at least be other O-linemen there, maybe B.A. (Brandon Allen) and just kind of see where it would go from there," Skipper said. "I was just trying to keep it alive and knew that I didn't have the opportunity to do so."

Amazed that it bounced right to Arkansas' three-time 1,000-yards running back?

"Yeah, after watching it," Skipper said. "I didn't realize how it bounced up, because on our film copy you can't see how it just bounced right in. Watching it on TV, it was pretty neat."

It's even neater, offensive line coach Sam Pittman said, to see the play end with Skipper hustling down field to be the Razorback covering Reed as Reed covered Collins' lateral.

"I saw Alex lateral, and Dominique was on the ground with it, just at his chest," Skipper said. "I noticed a bunch of blue jerseys swarming in, so I just covered him up."

MOVING ON TO LSU
While media still asks about the "Hunter Heave," as Pittman called it, and Razorback fans still revel in it, the Hogs spent Tuesday on LSU.

"It's been cool these past couple of days to soak that in and everything," Henry said Tuesday, "but I have moved past it and am ready to move on to this weekend. It's huge, but we are a mature group. It was easier to move on when we lost and now we have learned to move on from the last game. We are going to put it behind us and get ready for this weekend."

Henry and Skipper said nothing distracts from readying for LSU and keeping the Golden Boot (Arkansas vs. LSU trophy) that Arkansas won last season by defeating LSU 17-0 in Fayetteville.

"This is Boot week," Skipper said. "This is why you come to Arkansas, getting the opportunity to play a night game in Tiger Stadium. It's what you dream of since you were a little kid."

You dreamed of playing a night game in Baton Rouge, La., while growing up in Colorado?

"Absolutely," Skipper replied. "It's one of those premier venues that you never think you're going to get that experience to play there at night. When it's here in front of you, it's just everything you can do to make sure it's successful."

ALLEN HONORED
Already named SEC Offensive Player of the Week for completing 33 of 45 passes for 442 yards against Ole Miss with a school-record six TDs, Allen was named as the AutoNation National Offensive Player of the Week, voted upon by the Football Writers Association of America.

"It's a nice honor. It really is," Allen said. "It's nice to play well for one week. We're trying to put that together for another week. We've got LSU this week. It's a big game, big rivalry for us down on their field, so it will be a big challenge for us."

KIRKLAND EXCELS
Because he's not mentioned as an integral part of the historic play against Ole Miss, it tends to be overlooked how well Arkansas junior left tackle Denver Kirkland played against Ole Miss. Kirkland graded 92 percent, while Arkansas amassed 605 yards offense.

"He played so fast and so physical," Pittman said. "The second or third play of the game he took a guy and put him on his back. If Denver starts out early, he usually has a good game. His pass sets were on point. He really played well with his hands. We just felt he was excited about being out there."

"