Hogs: S. Carolina just fine at RB without Lattimore; Broyles on Royal; next head coach talk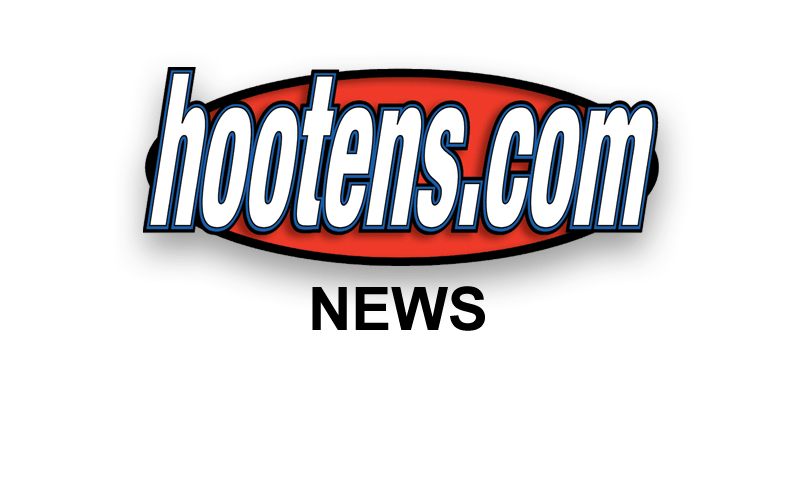 FAYETTEVILLE - A bye week probably helps South Carolina's Kenny Miles fill the shoes of preseason All-American running back Marcus Lattimore, but Miles really doesn't need the help.
Miles (5-9, 193) took over in the seventh game last year when Lattimore went down for the season. South Carolina coach Steve Spurrier expects Miles to excel again, starting Saturday against Arkansas with Lattimore's knee so badly injured two weeks ago.
| | |
| --- | --- |
| | |
| | S Ross Rasner |
The Razorbacks (4-5, 2-3 in the SEC West) and the BCS No. 8 Gamecocks (7-2, 5-1 in the SEC East) battle at 11 a.m. Saturday on CBS TV in Columbia, S.C.

"Kenny Miles is a fifth-year senior," Spurrier said Wednesday. "He has been here quite a while and was our starter actually before Marcus got here. Kenny is ready to go. He is full speed and he has had some good games for us at the end of last year. He had a good game against Clemson, and he had good game in the Capital One Bowl against Nebraska."

Miles has been the South Carolina version of Arkansas senior running back Dennis Johnson (5-9, 213). Johnson leads Arkansas in rushing this season but has started every year behind another 'back.

"Their offense doesn't change just because Lattimore is not in there," Arkansas defensive coordinator Paul Haynes said.

Arkansas' defense has made so many changes that true freshmen Otha Peters and A.J. Turner are starting in tandem.

Turner of East Poinsett County (Lepanto) moved into a starting role after season-ending injuries to linebackers Tenarius Wright, Alonzo Highsmith and Kiero Small. Peters will start because of senior Terrell Williams' disciplinary suspension.

"The thing about these two guys is they are instinctive and they are very smart football players," Haynes said. "They are picking up on what we are asking them to do. We are being careful with what we are asking them to do and not trying to do a whole lot and try not to run the whole package. But they are very instinctive, good football players."

Both played well with Peters as the top sub in last Saturday's 19-15 victory over Tulsa. Arkansas coach John L. Smith calls both "willing hitters."

South Carolina quarterback Connor Shaw comes off an injury and wasn't looking good Monday night, but performed better in Wednesday's practice, Spurrier said. Shaw is expected to start against Arkansas.

Even if Shaw didn't start, Spurrier's offense "wouldn't change," Haynes said.

Arkansas fifth-year senior safety/outside linebacker Ross Rasner knows both Shaw and Miles well.

"MIles is a little guy that runs really hard," Rasner said. "He's going to do his thing out there so we have to make sure we contain him. Shaw can do a lot of things with his feet. We're going to have to make sure he doesn't just start running around in the pocket. We have to get pressure on him and let him get rid of the ball quick."

No offensive coaches (they talk Tuesday) were media available Wednesday, but John L. Smith said the offense got the best of Wednesday's practice on his Wednesday night radio show.

"Our defense was not as upbeat as the offense today, but we have had two really good days of practice," Smith said.

BROYLES REMEMBERS ROYAL
Darrell Royal, the Texas coach and longtime rival and even closer friend to Arkansas' Frank Broyles, died Wednesday. Royal and Broyles were among the game's coaching giants from the 1950's through 1976. Royal had Alzheimer's, the same illness that claimed Barbara Broyles, Frank's first wife and mother of his children.

"I am deeply saddened by the passing of my longtime friend Darrell Royal," Broyles said in a statement issued Wednesday through UA associated athletic director Kevin Trainor said. "Although our teams were rivals on the field, Darrell and I enjoyed a close friendship that carried far beyond football. Our families vacationed together in the off-season and we enjoyed many memorable moments together that I always treasure.

"Darrell was one of the greatest football coaches our sport has known. His record and many accomplishments speak for themselves, but his influence on college football, the University of Texas and the impact he had in the lives of thousands of young men who played for him is impossible to fully measure. In the final years of his life, Darrell faced his battle with Alzheimer's with the same courage and dignity he displayed throughout his career."

THE NEXT HEAD HOG
Pete Roussell, a former assistant coach at Ole Miss and Memphis, operates Coachingsearch.com, a clearing house followed by coaches, athletic directors and agents. Roussell addressed Wednesday's Northwest Arkansas Touchdown Club and spoke about logical choices to succeed interim coach Smith.

Roussell mentioned Camden native Tommy Tuberville, the Texas Tech coach and former SEC champion coach at Auburn, TCU's Gary Patterson, Willie Taggart of Western Kentucky, Louisiana Tech coach Sonny Dykes, and one surprise, San Jose State coach Mark MacIntyre.

"They've got a chance to be 11-1 this year, and two years ago going 1-11," Roussell said. "Mike MacIntyre is a guy who worked for Jerry Jones with the Dallas Cowboys for four years. Been with the New York Jets and he has SEC coaching experience." MacIntyre was an assistant in 1984 and '85 at Vanderbilt.




"