Hogs: Beanum chose UA over Ole Miss; defending Rebel QB Kelly; more notes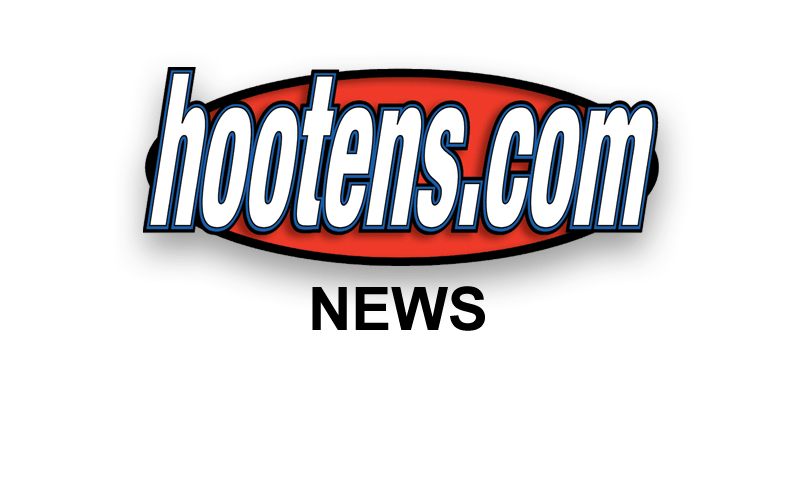 | | |
| --- | --- |
| | |
| | So DE TEVIN BEANUM |
FAYETTEVILLE - Arkansas defensive end Tevin Beanum will never play closer to home than he will Saturday at Oxford, Miss.

Beanum and the Razorbacks (4-4, 2-2) play the College Playoff 18th-ranked Ole Miss Rebels (7-2, 4-1) at 2:30 p.m. Saturday in a CBS televised SEC West game in Oxford, just 90 minutes, Beanum said, from his Forrest City home.

Beanum, a sophomore, and senior special-teamer Davyon "Sleepy" McKinney are among the Razorbacks most besieged for tickets to Saturday's game.

"I got a few of my relatives going," Beanum said. "My mom, my sister and some close friends."

Ole Miss tried to keep Beanum closer to home, but hailing from Arkansas kept him a Razorback even with Forrest City so far from Fayetteville.

"At one point in time Ole Miss was one of my options," Beanum said. "But me being from Arkansas, I care about Arkansas."

PUT YOUR HANDS UP
And for a Razorback, to care about Arkansas means attacking Ole Miss. Specifically for Beanum that means attacking Ole Miss quarterback Chad Kelly, even if often the "attack" simply is throwing up his hands.

The Rebels are another quick pass Spread offenses that Arkansas has faced, though Kelly sometimes takes a little longer to release from than the quarterbacks Arkansas faced vs. Toledo, Texas Tech, Auburn and Tennessee-Martin.

Ole Miss runs some longer routes. Except for some of those longer routes, there seldom is time for a defense to sack the QB reflecting in Arkansas' just seven sacks in eight games.

So if you can't sack them then deflect them. Defensive line coach Rory Segrest instructs Beanum and the D-linemen to throw up their hands upon seeing a pass in the launching.

Though Tennessee-Martin was beaten 63-28 Saturday, UTM senior quarterback Jarod Neal, with an ultra-quick release, played sack-free while passing 380 yards.

"I guess the biggest frustration for me was they were throwing them quick, and we weren't knocking them down," Segrest said. "Either we're getting there or we're affecting the throws, and we didn't affect the throws like we needed to Saturday."


Beanum gets the message.

"I think one thing we need to focus on is definitely getting our hands up and just disrupting the quarterback," Beanum said. "All this week we've been focusing on making sure we get our hands up and try to affect him, get in his head. Just disrupt his feet or his vision."

With Kelly completing 213 of 327 for 2,856 yards and 20 touchdowns, and receiver Laquon Treadwell leading the SEC with 61 catches for 870 yards, obvious consequences await the Razorbacks if they aren't all hands-on and hands-up.

Five other Rebels receivers have caught from 22 to 30 passes this fall. Mississippi's passing attack ranges from Treadwell to Evan Engram, the SEC tight end most rivaling Arkansas junior tight end Hunter Henry as a Mackey Award candidate for the award annually voted to the nation's outstanding tight end.

"We treat him like a receiver because he will split out and get on the edge," Arkansas senior strong safety Rohan Gaines said of Engram. "He makes good plays on third down."

RUNNING INTO TROUBLE
Arkansas' defensive players and coaches say a major mistake against Ole Miss is to ignore their running. Ole Miss running backs Jaylen Walton and Akeem Judd average 5.1 and 5.7 per carry, while Kelly is a mobile QB with a team-leading four rushing TDs.

"They have been productive in the run game," Beanum said. "One thing that coach Sea has been stressing is eliminating the run, making them more one-dimensional so we can focus on disrupting the pass and pressuring the quarterback."

Actually, the Rebels' running game keys it all, Arkansas defensive backfield coach Clay Jennings said.

"The toughest thing on first and second down as far as trying to generate the pass rush is everything is play-action oriented." Jennings said. "If we can get them playing behind the chains then we can get them in a little bit of dropback and get our defensive line an opportunity to get in his (Kelly's) face and disrupt him. If we can make him throw out of the hole a couple of times, maybe he will throw us one."

Kelly has thrown 12 interceptions.

COUNTING ON DEAN, HOLLISTER
With Thursday's closed-to-media practice, the Razorbacks concluded game week preparations in Fayetteville. Coach Bret Bielema entered Thursday's practice believing that cornerback D.J. Dean, withheld from last week's game because of turf toe, and receiver Cody Hollister, practicing all week for the first time since breaking his foot three weeks into September, will play Saturday.




"