Hog coaches not bashing their sophomore QB; more notes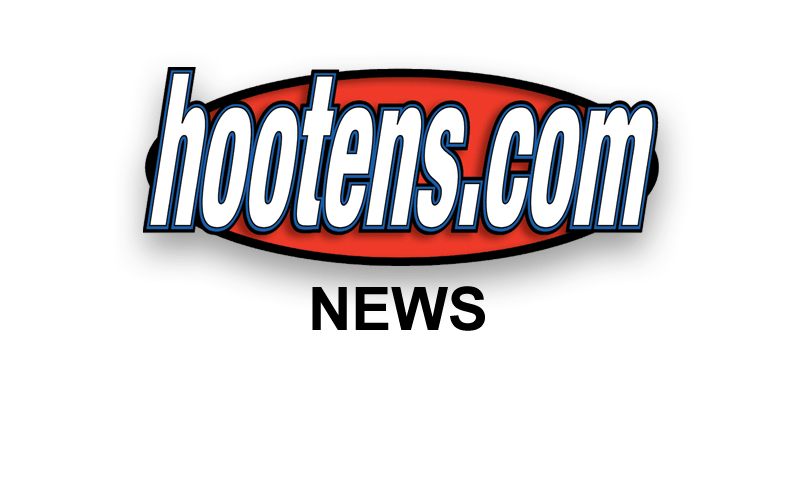 FAYETTEVILLE - The starting quarterback of a 3-6 team seldom fares well on message boards and sports talk radio.
Some don't fare too well with their coaches, either.
QB Brandon Allen has completed
81 of 180 passes for 1,067 yards
and nine TDs with seven INTs.
Brandon Allen, however, passes muster in his locker room. Arkansas coach Bret Bielema and offensive coordinator Jim Chaney praise their sophomorme QB even as the Razorbacks wallow 3-6 overall and 0-5 in the SEC going into Saturday's 11:20 a.m. SEC Network televised game at Ole Miss.

Bielema said the critics might soften their remarks if they walked in Allen's shoes, especially the bloody one after getting cleated early Saturday night during the 35-17 loss to Auburn. Allen took off one series to get "stapled together" before he was quarterbacking again.

Nor, Bielema said, would the critics ache to criticize Allen if their shoulder ached from the severe sprain Allen's right shoulder suffered on Sept. 14. Allen missed one game before shouldering the burden of returning two weeks ahead of schedule.

Add a receiving corps that has dropped more than its share of passes, some protection breakdowns that have gotten Allen pounded plus a struggling defense often unable to help with field position against five consecutive teams, and maybe the view isn't so critical of Allen's passing numbers (81 for 180 for 1,067 yards with nine TDs with seven interceptions).

"You know the only criticism is probably coming from our fan base and the media," Bielema said. "There is no criticism coming from the coaches. We see what he goes through. We know what he's dealing with. In my opinion, he has probably shown me as much - to assure me that he is for sure the best player for the job right now. Any criticism he gets is just people that don't have knowledge."

Does the coach worry as this season's struggles mount it could ruin the sophomore's confidence beyond 2013.

"No, because you did see the way he responds," Bielema said. "I think Brandon is a very tough kid."

A tough kid from a football family. Brandon's brother, Austin, is a redshirting freshman QB for Arkansas. Their father, Bobby Allen, Bielema's director of high school relations, was a college assistant coach from 1983-2012, including 1998-2012 coaching Arkansas defenses.

"He's a coach's son so he has had to deal with it," Bielema said. "His dad has been in this business and understands the highs and lows and he saw it as a young man growing up. So I think that helps him a great deal. And I think just his personality, his bravado, to see a kid have that kind of cut on Saturday and to come back and you couple that with the shoulder injury that he has had."

Allen's leg was so graphically sliced that Bielema said, "I quickly looked away" upon checking on his fallen quarterback.

Chaney said it was an on-field sight spared him since he is perched in press box while calling plays. "You can't question this kid's courage or toughness," Chaney said. "It was a pretty bad cut evidently from what I understand."

Bad enough to affect Allen a day or two later? "Oh, he's pretty tender right now," Chaney said Sunday night. "Someone takes a chunk out of your leg, it's going to hurt for a while."

But apparently won't keep him out a while. "That gash was pretty deep and pretty sore on Sunday, but he should be good for Tuesday's practice," Bielema said Monday.

The Razorbacks use Monday as their NCAA mandated one day off.

SPRINKLING AN APOLOGY
Redshirt freshman tight end Jeremy Sprinkle of White Hall got an apology from his head coach, Bielema said, after he said film of Arkansas' onside kick didn't match an official's view that Sprinkle was offsides.

"Sprinkle's legal by about a yard and a half," Bielema said. "And I feel bad because I jumped him pretty good. I made an apology. That's one thing I've learned as a coach when something happens you could be wrong come Sunday."

REBELS REFRESHED
Since upsetting then sixth-ranked LSU, 27-24 on Oct. 19 in Oxford, Coach Hugh Freeze's Ole Miss Rebels crushed the Idaho Vandals (59-14) of former Arkansas offensive coordinator Paul Petrino two Saturdays ago then had an open date.

The Rebels are 5-3, 2-3 with Texas, LSU and Vanderbilt their marquee wins.

Freeze does run a No-Huddle Spread similar to what Arkansas faced from Coach Gus Malzahn's Auburn Tiger last week.

"Ole Miss obviously is a good football team," Bielema said. "It will be a tremendous challenge for us. There is some carryover from some of our other opponents. but they are also a unique brand of offense within themselves."

A BIGGER BEANUM
Among the freshmen redshirting, defensive end Tevin Beanum of Forrest City catches Bielema's eye. "Tevin Beanum just changed his body," Bielema said. "He's gone from a 240- to a 265-pound kid that plays with a great motor and doing extremely well. He's a guy that jumps out to me right away."




"