Hogs need to run, stop run vs. South Carolina; injury report and notes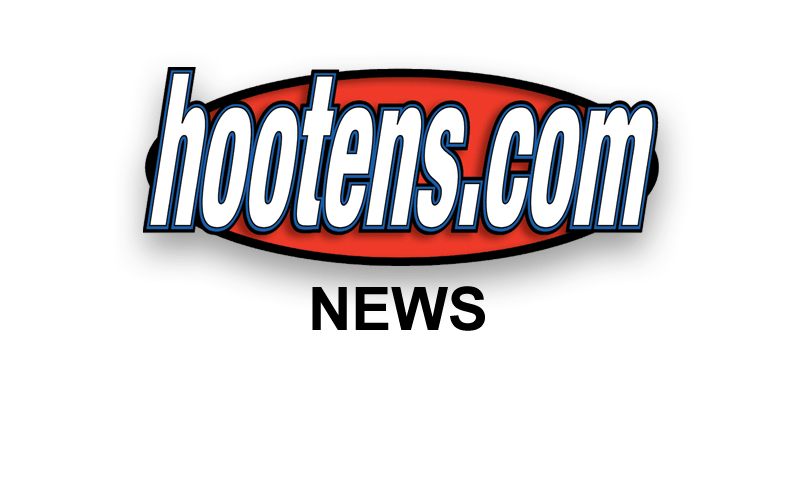 FAYETTEVILLE - Though sporting the SEC's leading passing attack, Arkansas head coach Bobby Petrino knows his Razorbacks must run the football and stop the run Saturday night against South Carolina.
| | |
| --- | --- |
| | |
| | Bobby Petrino |
Arkansas, ranked seventh by the BCS and 7-1, 3-1 in the SEC West, and the Gamecocks, ranked ninth by the BCS and 7-1 and 5-1 co-leaders of the SEC East, collide at 6:15 p.m. Saturday on ESPN at Reynolds Razorback Stadium.

"The key for us is to be physical," said Petrino whose Razorbacks defeated South Carolina 33-16 and 41-20 the past two years. "That's what we have done the last couple of years is play real physical and stuck together throughout the game. That's going to be the key, I think. We have got to be able to stop their run and hit their young 'back, and we have got to generate some running game ourself."

South Carolina's "young 'back," big freshman Brandon Wilds, rushed 137 yards in last week's 14-3 victory over Tennessee, the Gamecocks' first game without preseason All-America candidate Marcus Lattimore, finished for 2011 with a season-ending knee injury.

Arkansas lost Knile Davis, its preseason All-America candidate running back, for 2011 with a fractured ankle in August. Davis rushed for 110 yards and three touchdowns on South Carolina last year.

Razorback running back Dennis Johnson ran for 160 yards two games ago in the 29-24 victory at Ole Miss. The Hogs netted just 72 yards rushing last week in a 31-28 victory at Vanderbilt.

GOSHA GONE
Arkansas freshman defensive end Lonnie Gosha from Lake Butler, Fla., who logged seven tackles in four games, "quit the team," Petrino said Thursday. Gosha is last listed playing in Arkansas' 38-14 victory over Auburn on Oct. 8 at Reynolds Razorback Stadium.

AILING GAMECOCK
Because of a sprained neck during Wednesday's practice, South Carolina may be without Antonio Allen, one of its top defensive players.

Listed as a Spur, a hybrid linebacker/safety spot, Allen leads the Gamecocks with 62 tackles including 6.5 for minus 21 yards and has intercepted three passes, recovered three fumbles, forced three fumbles, broken up a pass and been credited with two quarterback hurries.

CHILDS AND JEFFERY?
Petrino Thursday was asked about Arkansas' leading receiver for most of last year and South Carolina's leading receiver of this year and last year.

Now a senior, Greg Childs was leading the 2010 Razorbacks with 46 catches for 659 yards and six touchdowns when his season ended the eighth game with a torn patellar tendon.

This season Childs only has nine catches for 109 yards and missed the Vanderbilt game with a "tweaked knee," Petrino said.

Childs was described as doing better after Tuesday's practice but his availability seemed a little iffy again by Petrino's Thursday summation.

"It's one of those things where he felt really good on Tuesday, not so good on Wednesday," Petrino said. "He was back better today, looked fast. I think the rest and the rehab from now 'til Saturday and playing a night game gives him a chance to be at full speed by Saturday night."

Petrino said junior defensive end Tenarius "Tank" Wright, striving to play again after breaking his arm during the Sept. 24 38-14 loss at Alabama, won't play Saturday. "He is getting closer but he's just not ready yet," Petrino said.

Alshon Jeffery, the Gamecocks' 6-4, 229 junior receiver, last year led South Carolina with 88 catches for 1,517 yards and nine touchdowns and this season paces his team with 33 catches for 468 yards and five touchdowns.

"There's always a concern wherever he is," Petrino said. "We have to know where he lines up, what reason he's lined at that position, what he's going to do from the alignments he's in, focus and not only the guy that's covering but the safety that's close to him who can go help and read the set and transfer by the quarterback and make sure we sprint and help out where he's at."

LEOTIS AND LUNNEY
Leotis Harris, the Little Rock native and first black All-American football player as an offensive guard in 1977, will represent Arkansas as one of the SEC's 12 "legends" at the SEC Weekend of Champions featuring the SEC Championship game Dec. 3 in Atlanta.

A former Green Bay Packer, Harris has been inducted both into the Arkansas Sports Hall of Fame in Little Rock and the University of Arkansas Sports Hall of Honor in Fayetteville.

Barry Lunney Jr., the quarterback of Arkansas' 1995 SEC West championship team under Danny Ford, will be an honorary Razorbacks captain for Saturday night's homecoming game.

GROUNDBREAKING
The public is invited by the UA for Friday's 3 p.m. groundbreaking ceremonies for the eventual $35 million construction of the Razorbacks football facility that will house the coaches' offices locker rooms plus new outdoor practice fields and a museum.

The groundbreaking will be on the current practice fields south of Reynolds Razorback Stadium.

In attendance will be UA chancellor David Gearhart, athletics director Jeff Long, Petrino and Fred Smith, the chairman of the Donald W. Reynolds Foundation.

"