Arkansas torches Tennessee-Martin 63-28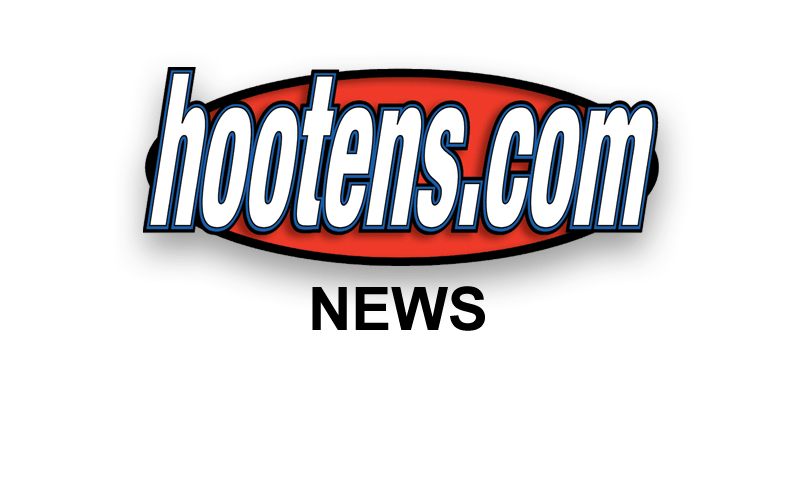 | | |
| --- | --- |
| | |
| | UA hc BRET BIELEMA |
FAYETTEVILLE - Arkansas' offense enjoyed a homecoming laugher Saturday that included five Alex Collins rushing touchdowns, but Tennessee-Martin senior quarterback Jarrod Neal vexed Arkansas' defense even as the Razorbacks prevailed 63-28.

Arkansas fifth-year senior quarterback Brandon Allen, voted the Crip Hall Award as the Razorbacks' outstanding senior in their homecoming game, completed 14 of 19 passes for 265 yards and two touchdowns, one a 71-yarder to Camden native Dominique Reed. Allen directed eight of Arkansas' nine touchdown drives without a turnover.


Allen's brother, sophomore QB Austin Allen, accounted for Arkansas' last TD on a 35-yard pass to tight end Jeremy Sprinkle.

Collins, a junior, rushed for his career-high five TDs, one a 63-yarder, while amassing 173 yards on 16 carries despite an ailing big toe.

"He had a big toe injury, and Nike worked great with us and got him some special shoes Wednesday and he felt great Thursday," Arkansas coach Bret Bielema said. "To get him out of that fourth quarter and not reinsure that toe is a big deal, and I thought Kody Walker (eight carries for 59 yards) played extremely well as well. I thought B.A. (Brandon Allen) played well."

So did Neal for UT-Martin, completing 30 of 43 passes for 380 yards and a TD against one interception.

UTM tight end Caylon Weathers led all receivers with six catches for 111 yards, and UTM wideout Rod Wright caught six balls for 84 yards.

"I give credit to UT-Martin, their quarterback really understands the game," Bielema said. "He knew where to get the football. So while it was frustrating at times for us defensively, they played pretty well."

Collins credited the offensive line for his five-TD performance.

"I just wanted to see my reads and keep my composure and followed the offensive line," Collins said. "The whole game they did a good job. I don't think they had any errors the whole game."

Bielema took pains to express condolences for the passing of Darrell Brown, the Little Rock attorney who was Arkansas' first black football player as a walk-on in the 1960s and the father of former Lady Razorback track heptathlete Dee Dee Brown.

In their final non-conference game, the Razorbacks upped their record to 4-4 before spending successive SEC West Saturdays at Ole Miss, 2:30 p.m. on CBS, and at LSU. UTM's Skyhawks dropped to 5-3.

Although leading receiver Drew Morgan exited early with a reinjured shoulder (not seriously reinjured, Bielema said), the Razorbacks emerged healthy while welcoming receiver-punt returner Jared Cornelius. Corneliius caught passes for 33 yards and returned a punt 33 yards, for his first game back since breaking his arm in two places Sept. 19 against Texas Tech.

"Jared has healed very, very fast, and I knew he would want to get out there," Bielema said. "He did a really nice job on punt returns today with D.J out."

Starting cornerback/punt returner D.J. Dean was withheld because of a turf toe, Bielema said, but should practice Tuesday, as should safety Santos Ramirez, withheld for reasons "not injury related."


Bielema also disclosed that receivers Jojo Robinson and Kendrick Edwards, both in his disciplinary doghouse because of spotty class attendance, have been released to transfer to other schools.

Offensively, Arkansas' 35-14 first half proceeded as scripted for a homecoming laugher. Of the Razorbacks' seven possessions, and the last one with 1:28 left before intermission they just ran out the clock, the Hogs scored TDs on five.

Collins tallied four of the TDs, 2-, 6- and 5-yard runs completing Arkansas first three first-half scoring drives of 75, 66 and 28 yards. A 3-yard run on the last one score capped a 12-yard drive after UTM kick returner Jordan Landry stepped out on his own 1-yard-line and Cornelius returned a 37-yard punt 33 yards to the UTM 12.

Arkansas' fourth TD was tallied by Brandon Allen's 49-yard TD pass to a wide open receiver Damon "Duwop" Mitchell.

Arkansas' defense picked off two first-half passes, the first pilfered by safety Rohan Gaines off a trick play pass by UTM receiver William Tanner. Middle linebacker Brooks Ellis intercepted one thrown by UTM quarterback Jarrod Neal and returned it 33 yards to the UTM 12.

Arkansas was up 21-0 when Neal changed UTM's fortunes by scrambling 21 yards on third-and-7 to the UTM 38.

Two plays later Neal threw a 31-yard pass to tight end CJ McElreath followed by running back Jamiee Bowe running over would-be tackler Gaines en route to a 26-yard TD with 7:23 left in the half.

Arkansas was rolling 35-7 when the Skyhawks stunned with a six-play, 78-yard TD drive. Neal hit 25- and 20-yard passes to receiver Rod Wright before speedster Najee Ray broke for a 21-yard TD with 1:28 left in the half.

By how they started the third quarter, the Skyhawks compelled Arkansas to finish the third quarter still playing its starters.

Only returning the second half kickoff 17 yards, the Skyhawks dazzled Arkansas with a six-play 83-yard drive. Neal completed passes of 10, 20 and 24 yards, and Trent Garland carried twice for 9 and 19 yards before Garland's 1-yard TD at 12:11. UTM trailed 35-21.

Arkansas answered with a surprise. On third and 6, Arkansas offensive coordinator Dan Enos called for the bomb which Allen and Camden native/junior college transfer Reed detonated with a 71-yard TD one step ahead of UTM cornerback Jordan Landry.

"Dominique is a very gifted player," Bielema said. "The more we can use him, the better off we are going to be. He knows the playbook better and now the coaches can see what he can do with the ball in his hands."

Arkansas' defense forced a three and out and punt to the Arkansas 41

Collins and Walker powered it from there until Allen on third down rolled out then walked in for an uncovered, uncontested 3-yard TD at 6:01.

Collins ran Arkansas' last two plays of the third quarter, a 7-yard sweep then following left guard Sebastian Tretola for a 63-yard TD and a 56-21 lead with 18 seconds left.

Bielema brought out the reserves defensively and offensively to start the fourth quarter.

Both units began with big plays. Reserve defensive tackle Hjalte Froholdt recovered Ray's fumble at the UTM 35.

Austin Allen celebrated his first appearance since the 48-13 season-opening rout of Texas-El Paso by connecting with a first-teamer, junior tight end Jeremy Sprinkle, for a 35-yard TD.

Against the second defense, Neal quarterbacked UTM's last scoring drive of nine plays and 85 yards capped by his 15-yard TD pass to Tanner.

Now it's on to Oxford, Miss. and Baton Rouge, La. "We want to have the right preparation with two back-to-back road games," Bielema said. "We have our work cut out for us."




"