Hogs: Bielema promotes Hocker for Groza Award, admires Malzahn's path to success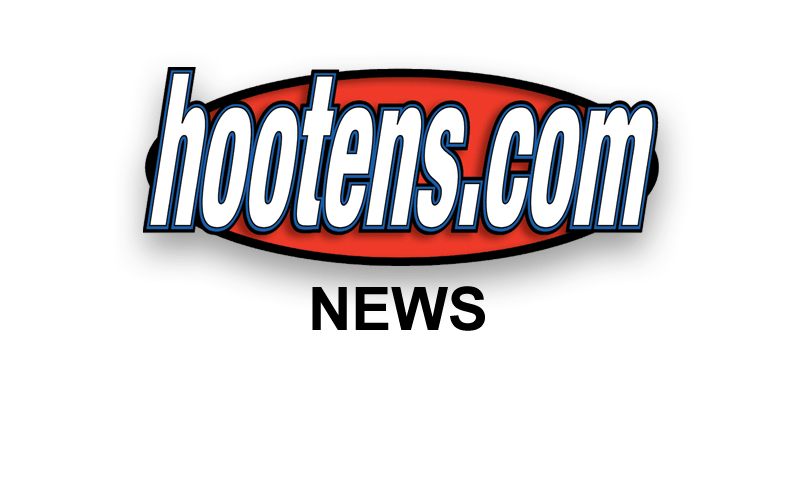 | | |
| --- | --- |
| | |
| | Sr PK Zach Hocker |
FAYETTEVILLE - With no field goals since the 30-10 loss to Florida three games ago, Arkansas senior place-kicker Zach Hocker likely is fading from contention for the Lou Groza Award.
It's not Hocker's fault. In the 52-7 and 52-0 losses to South Carolina and Alabama, Arkansas attempted just one field goal, and Alabama blocked it.
So given Hocker's eight for ninie field goals, including a 53-yarder, and his perfect 18 for 18 PATs, the senior from Russellville ought to be a prime Groza Award contender, Arkansas coach Bret Bielema has reminded Groza Award voters.
Bielema cited Hocker among the Razorback seniors playing their Fayetteville farewell when Arkansas (3-5, 0-4) plays hosts to Auburn (7-1, 3-1) at 5 p.m. Saturday on ESPN 2.
"An unwritten hero," Bielema described Hocker.
"I called all the people who vote for Groza Award because I think Hocker is that guy," Bielema said. "There's no doubt in my mind. He's had only one miss and that's because we got it blocked. I don't know how many returnable balls we have had on kickoffs including two from the 20-yard line. My hat goes off to him. He's a tremendous football player. Any time you have a senior kicker who gets votes for captain, you know you have got something special."
Including defensive tackle Robert Thomas, hobbling into the ceremony after his season ended with a broken leg vs. South Carolina, the Razorbacks have four senior captains bidding a Fayetteville farewell with center Travis Swanson, fullback Kiero Small and defensive end Chris Smith.
Bielema last week, with Thomas' input, had senior defensive tackle Byran Jones of Junction City wear Thomas' No. 98 against Alabama in honor of Thomas. Bielema said a Razorback will be designated to wear Thomas' number the remaining games, including visits to Ole Miss and LSU sandwiched around a Little Rock game against Mississippi State.
A senior can't wear Thomas' number for Senior Day, so an underclassman, likely redshirt freshman defensive tackle Darius Philon, may wear 98 against Auburn.
"It's going to go to someone who's really come a long ways, and I think Robert acknowledges it as well," Bielema said. "He (Thomas) brought him under his wing and he has done some really good things for us."
The Razorbacks had their closed Thursday practice at Reynolds Razorback Stadium.
"I really, really liked the energy today," Bielema said. "I thought our kids executed offense, defense and special teams."
The Razorbacks come off an open date week, following shell-shockings administered by South Carolina and Alabama. The open week provided healing time for quarterback Brandon Allen, injured shoulder since Sept. 14, and several others.
Regarding Auburn, ranked eighth by the AP and 11th by the BCS, Bielema said, "Tremendous challenge for us. I have a lot of respect for what Auburn has been able to do this year. Obviously, a very good football team, very explosive on offense, been very good on defense and taking advantage of opportunities in the kicking game."
Though not directly to each other, Bielema and Malzahn, had pointed SEC Media Days exchanges last summer regarding Bielema's pace-of-the-game safety concerns for the Hurry-Up No-Huddle offenses of which Malzahn is a practitioner. Then this week Bielema said he informed the SEC Office in Birmingham that part of a play didn't appear on Auburn's game film the Tigers furnished the Razorbacks in the teams' film exchange but appeared in TV film of the game.
So, Bielema was asked, what will he talk about during the traditional head coaches' exchange of pregame pleasantries?
"I have no idea," Bielema said. "I know I saw Gus' comments that you respect coaches that win. He and I obviously have won some games at previous places we have been. I admire his path just because he was a high school coach. The whole No-Huddle thing, that just played perfectly into you all's (media) hands. And the stuff on the film was just obviously something that came up and was taken care of."
Malzahn was Arkansas' offensive coordinator when Bielema won his first bowl game, the January 2007 Capital One Bowl, in his first season as head coach of Wisconsin.
"