Bielema's Hogs make history w/mind-boggling" 5th straight SEC game vs. Top 10 team"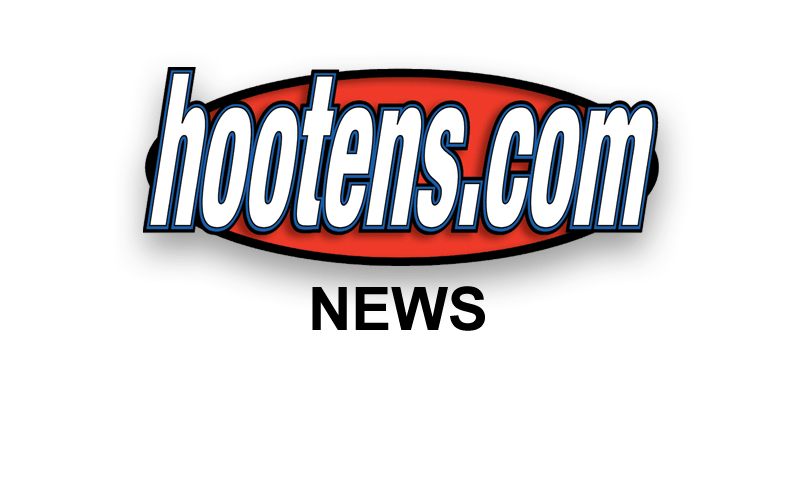 A healthy Brooks Ellis returns at MLB
when the Hogs take on #1 Miss. St.

FAYETTEVILLE - The Arkansas Razorbacks (4-4, 0-4) will make history Saturday night when they visit Mississippi State (7-0, 4-0).

Kickoff is set for 6:15 and televised by ESPN2 at Davis Wade Stadium in Starkville, Miss.

It marks Arkansas' maiden meeting with a top-ranked Mississippi State team since the Bulldogs have never been No. 1 before this season. Mississippi State's ranking puts the Razorbacks all by themselves in the historic category of playing five straight conference games against opponents in the Associated Press national Top 10 when those games kicked off.

Texas A&M, no longer ranked but sixth when outlasting Arkansas on Sept. 27 in overtime, and current Top Ten occupants Auburn, Alabama and Georgia account for Arkansas' four losses.

"We are going to be the first team in college football history, not just this year or the last 10 years or 20, the first team in college history to play five straight ranked conference opponents in the Top Ten," second-year Arkansas coach Bret Bielema said. "That's kind of mind-boggling."

The streak may extend to seven. After a Nov. 8 open date, the Hogs play host to current No. 16 and rising LSU on Nov. 15 with the chance to soar, if the Tigers upset No. 3 Alabama on Nov. 8. On Nov. 22, Arkansas plays host to No. 7 Ole Miss before finishing Nov. 28 at currently unranked but previously ranked Missouri.

Those are all major SEC opportunities for an Arkansas program trying to shake 16 consecutive SEC defeats, but none with the Priority One of playing No. 1 MSU in Starkville.

Given the ultra-competitive halves the Razorbacks have mustered in their SEC games, they harbor exhilarating hope that just maybe they spring a surprise in Starkville, breaking their sad SEC streak on the road at No. 1.

Paying all due respect to Coach Dan Mullen's Bulldogs, Arkansas offensive coordinator Jim Chaney exuded Arkansas' excitement to play No. 1.


"It's why we do what we do, get an opportunity to go compete at the highest level," Chaney said. " I don't know if you can get much higher than when we're there. Let's go and see what happens."

Mississippi State features the quarterback-running back dynamic duo of Dak Prescott (664 yards and 10 TDs rushing and 1,694 yards and 15 TDs passing) and 5-9, 215-pound bowling ball rusher Josh Robinson (887 yards, 10 TDs), and a bend-but-seldom break defense led by Butkus Award semifinalist middle linebacker Benardrick McKinney,

With cause, Mullen exudes confidence in his Bulldogs but shows respect to an Arkansas team that last year played State tied through regulation before an overtime loss in Little Rock. Arkansas' dreadful defense last year held Alabama this season to offensive lows in the 14-13 Bama win at Fayetteville.

Offensively, behind a line bigger than any in the NFL, Arkansas running backs Jonathan Williams and Alex Collins combine for 1,577 yards rushing, while junior QB Brandon Allen has passed for 1,498 yards and 15 TDs with four interceptions.

"I look at Arkansas, and the record might not show this but to me, they can play and beat every single team in this conference and do it pretty easily," Mullen said. "They play very, very aggressive defense. They're big and physical on offense. They have a great recipe for success."

Three differences, though, ride with the Bulldogs. Prescott quarterbacks, which he didn't last year in Little Rock while injured. The Bulldogs have the home field advantage and they have negotiated every critical situation to stay undefeated, while Arkansas has committed fatal mistakes to remain winless in the SEC.

"I would say their responses in critical moments have been very, very positive," Bielema said of State. "I would say overall their offense, defense and special teams, when they have been challenged, responded very, very well."




"