Hogs: Malzahn says little about Bielema's complaint; OT Ollison healthy again; more notes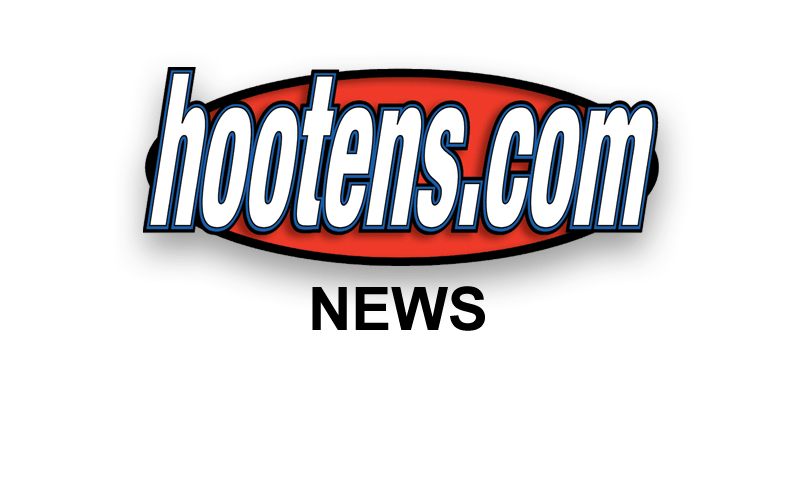 FAYETTEVILLE - Gus Malzahn provided a non-answer answer Tuesday to Bret Bielema's assertion that the game video Auburn sent to Arkansas didn't always match the TV video of the same Auburn games.
Soph WR D'Arthur Cowan promoted
to punt returner after two good
weeks of practice.

Bielema's Razorbacks (3-5, 0-4) and Malzahn's Tigers (7-1, 3-1) clash at 5 p.m. Saturday on ESPN2 in the season's final game at Reynolds Razorback Stadium.

Bielema told Arkansas-based media Monday that he called the SEC Office's attention about the game film Auburn provided, omitting a "swinging gate" on a field goal that the TV film showed. Malzahn was asked about it during his Tuesday press conference.

"Regarding the film exchange issue that was brought to my attention yesterday, I will say this: we will always operate with the utmost integrity in everything we do. If there is ever anything that I don't know about that is brought to my attention, we will deal with it in a prompt manner," Malzahn said. "The SEC office is aware of all the details on both sides. That is all I am going to say regarding that."

Has any other team raised any issues about Auburn with the SEC? "No," Malzahn replied. "That is all I am going to say. I have already addressed it."

After Tuesday's practice, Razorbacks sidestepped the video issue of their head coach and Malzhan, an Arkansas native from Fort Smith. Malzahn served as offensive coordinator for Houston Nutt's 2006 Razorbacks after an ultra-successful coaching tenure in Arkansas high schools at Hughes, Shiloh Christian and Springdale.

"I really don't know too much about it," Arkansas third-year sophomore offensive tackle Grady Ollison of Malvern said.

Malvern was not on Malzahn's career path while Ollison grew up there.

"I have never really paid much attention to Coach Malzahn whenever he coached here or wherever he was at - Springdale High," Ollison said. "I never paid too much attention to that."

Arkansas third-year sophomore starting quarterback Brandon Allen of Fayetteville, whose father Bobby Allen is the director of high school relations for Bielema and was an Arkansas defensive staff assistant from 1998-2012, also scrambled away from the Bielema-Malzahn controversy.


"I actually haven't heard too much from that really," Allen said. "I know there are a few guys that have been here and are now there, but you know the best of luck to them. They're really down there. But we're really focused on ourselves and what we need to get done to win the game."

Battered 52-7 and 52-0 the past two games against South Carolina and Alabama, the Razorbacks had an open date to get refocused.

"We had a good week last week," offensive coordinator Jim Chaney said after Tuesday's practice. "We're getting some work done, some stuff we needed to clean up and today was a very spirited practice. It was a lot of fun out there today."

Ollison, an early season starter until sidelined by ankle, elbow and back injuries, is healthy enough to provide solid depth and even press junior right tackle Brey Cook for a starting berth, Chaney said.

Ollison craves to be a part of what he said must be improved pass protection for Allen, who injured his shoulder Sept. 14 diving into the end zone for a touchdown. Allen has been constantly hit since, playing through the Hogs' 0-4 SEC start.

Ollison went into press conference pass protection mode Tuesday when asked about Allen throwing seven interceptions thus far.

"As an offense, when you mess up like that you can't just put it on one person," Ollison said. "I know a lot of people go out and do that. But whenever he goes out and throws an interception, that's on everybody. Whether he got flushed out of the pocket or whether it was a receiver running the wrong route, that's on the whole offense. You can't just put it on him."

Sophomore receivers D'Arthur Cowan and Keon Hatcher seem determined to atone for their performances at Alabama.

In the Alabama postgame, Cowan was called out by Bielema for running the route on Arkansas' failed last chance to score. The coach also said Hatcher's lack of ball security when fumbling the second half kickoff to Alabama was "unacceptable."

However, Bielema praised both receivers during and after the open date week, including promoting Cowan to punt returner.

Receivers coach Michael Smith praised both Tuesday. "They responded well," Smith said. "We were very disappointed with the way we played but have been really optimistic about the way these guys have practiced."




"