Hogs: Greenwood's McFain boosts confidence in kicking game; Allen connects on long ball; notes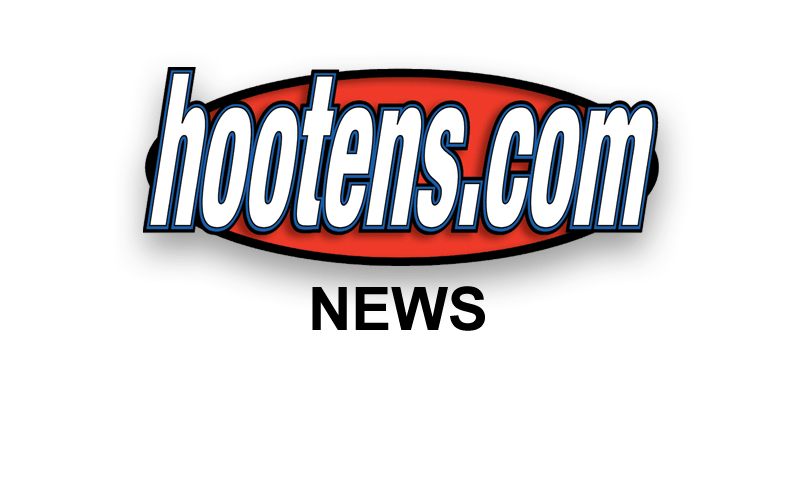 Arkansas QB Brandon Allen
finally hit a long pass last week,
a 44-yard bomb to Drew Morgan.

FAYETTEVILLE - El Dorado's Matt Emrich has a hold on the Arkansas place-kicking situation that he can't foresee the Razorbacks' letting go any time soon.

Senior John Henson suffered two blocked PATs on successive weeks of 14-13 and 45-32 SEC losses to Alabama and Georgia and he missed on 43 and 40-yard field goal attempt.

Arkansas then turned to third-year sophomore walk-on Adam McFain of Greenwood, who boomed a 49-yard field goal and kicked six of six PATs Saturday during Arkansas' 45-17 non-conference homecoming victory over Alabama-Birmingham.

Arkansas travels to No. 1 Mississippi State for a Saturday night SEC West clash at 6:15 on ESPN2.

"He's (McFain) hot, and we are going to ride him," Emrich said after Tuesday's practice. "He's always had a strong leg. But he is really pulling it together now. He's kicking the ball as well as I have seen it kicked."

That's saying something since Emrich, also a walk-on third-year sophomore, was here for Zach Hocker's last two Arkansas seasons and netted his first letter by holding for Hocker's kicks last season.

Emrich said last week's operation against UAB went just like Hocker past from senior snapper Alan D'Appollonio's snap to Emrich's hold.

"He's a lot like Zach, wanting the ball held just like Zach does," Emrich said. "So it went back to second nature. He's killing it, and it's clicking great.

Arkansas coach Bret Bielema remarked, smiling that McFain's first PAT against UAB at Reynolds Razorback Stadium marked a first in Bielema's long football experience.

"I don't think there's ever been a standing ovation for a PAT attempt until today. I even clapped," Bielema said postgame. "And that 49-yarder was huge."

It's huge in a variety of ways, allowing the offense to not always to go for it on fourth down from the 35- to 25-yard line.

"It was a great kick," Arkansas quarterback Brandon Allen said after Tuesday's practice. "We've got some things going in the kicking game, and any time you can make long-distance field goals like that it's always good for an offense and for your confidence."

Quite a lift provided by a player not even in the limited 105-man August preseason roster that doesn't expand until fall semester classes begin.

"It was tough for me, but the year before I also was not in the 105 because Zach was here," McFain said. "So both years I went to Fayetteville High School and just went and kicked by myself. I had a job at Panera Bread and took summer school classes."

McFain seems oblivious to pressure, Bielema said.

"Pressure is no problem," McFain said. "I just go out there and do my thing and don't realize the crowd noise or anything. I just kick the ball just like practice and confidence. That was my first attempt and that was a pretty big one."

Sophomore receiver Drew Morgan, an old Greenwood teammate, relishes his home boy's success.

"I was really pumped when he hit it," Morgan said. "That's my boy. It took me back from when we were in high school, and he hit the one against Fairview in overtime. He is clutch."

A BOMB TO OPEN BOXES
Allen and Morgan connected on a 44-yard bomb against UAB that they hope carries over to Starkville.

"You know it was nice to hit one," Allen said. "I've been over-throwing a few lately. It's just really about timing and me just giving them a better ball. We were able to hit one deep against UAB and just kind of come along from there."

Arkansas running backs like Jonathan Williams (108 and 153 yards rushing the past two games), wouldn't mind seeing the Bulldogs in Starkville back off the box a bit because of the deep threat.

"That definitely does a lot for us because once you see an explosive play like that, it kind of gets everybody in the mood of playing and kind of gets everybody hyped," Williams said Tuesday. "It definitely could make (make defenses not overcrowd box) because once you have a passing game, the running game is that much better, and when you have a running game it opens up the passing game as well. The running game and passing game feed off each other."

BULLDOGS BEND BUT DON'T BREAK
Williams said Mississippi State's defense, led by Butkus Award semifinalist Benardrick McKinney, reminds him of last year's SEC champion Auburn defense that gave ground between the 20's but bowed up in the red zone.

"They are really good in the critical area," Williams said. "Kind of like the Auburn defense last year. Kind of a bend but don't break type of defense. We have to play our game. We have to execute in the critical areas and that's where they are good at. So whoever wins that battle will come out victorious."




"