Razorbacks rip UAB early, coast to entertaining 45-17 homecoming victory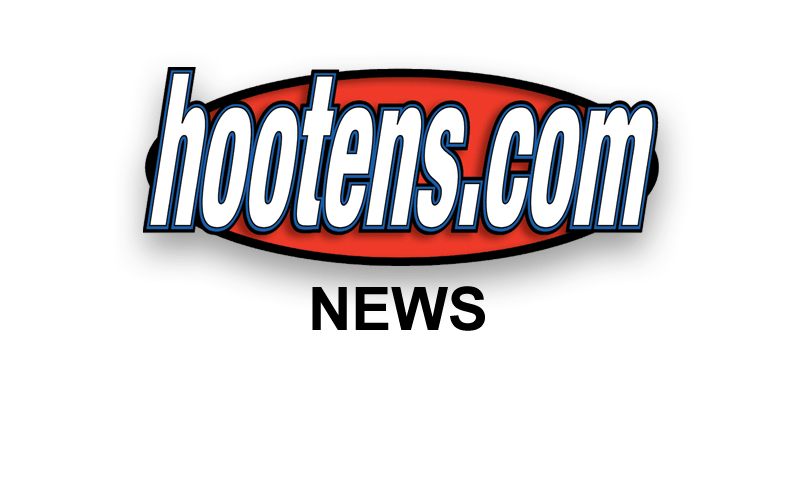 | | |
| --- | --- |
| | |
| | Jr RB JONATHAN WILLIAMS |
FAYETTEVILLE - Bret Bielema's Razorbacks didn't just re-establish their offensive line's identity, they created a heavyweight category all their own Saturday during the 35-0 first half of their 45-17 homecoming victory over Alabama-Birmingham at Reynolds Razorback Stadium.

Not only did Arkansas' big line roll the Razorbacks to 346 yards and 35 points by half, but the line literally threw in a touchdown pass. On a designed play off a second-quarter fake field goal with the Hogs up 21-0, Sebastian Tretola, a 6-5, 340 offensive tackle, ran pre-snap as if confused on his position assignment, then arrived taking the snap from snapper Alan D'Apollonio. Unobtrusively disappearing after his snap, D'Appollonio resurfaced wide open in the end zone catching the pass that perhaps makes Tretola both the heaviest TD passer in college history and the heaviest passer to strike a Heisman Trophy pose.

Told that during halftime a TV talking head had said of offensive linemen that at Arkansas, "they'll make you a star," Tretola responded, "One-hundred percent true. Hey, you might get a touchdown pass out of it!"

Having lost three consecutive SEC games against then-Top 10 opponents Texas A&M, Alabama and Georgia, and with four-quarter leads on A&M and Alabama, the Razorbacks needed a lift and got one in their final non-conference game to even their overall record 4-4. They remain 0-4 in the SEC going into Saturday's SEC West game at nationally No. 1 Mississippi State.

UAB of Conference USA falls to 4-4, beaten more decisively by Arkansas than by Mississippi State, 47-34 in September.

"I like how our guys responded after the heartbreakers," Bielema said. "We clicked in the first half on offense, defense and special teams."

A Razorback running game that sputtered the past two games (though running back Jonathan Williams rushed 108 on Georgia last week) ran for 273 net yards on UAB with Williams netting 153 and a TD on 18 carries. Alex Collins had 82 yards and a TD on 15 carries, while Kody Walker netted 32 yards and a TD on six carries.

Meanwhile, Arkansas quarterback Brandon Allen completed 15 of 24 for 205 yards and two TDs to Williams and tight end Jeremy Sprinkle, and Tretola threw for 6 yards and six points.

"We've probably got a quarterback controversy in Tretola's eyes," Bielema quipped.

A smiling Allen played the controversy angle for all it was worth.

"He's got some athletic ability back there at the quarterback position, so I've got some worrying to do that's for sure," Allen said.

No sweat for the incumbent, Tretola said, indicating one attempt taught him to rest on his passing laurels because he might not rest if he had to throw again.

"I've got a whole newfound respect for B.A, I'll tell you what," Tretola said, "cause it gets hectic back there."

Bielema said he had noticed Tretola "winging the ball around" prior to a practice and fashioned the trick play called "Tretola Left."

"We are basically trying to sell the defense that I lined up in the wrong formation," Tretola said. "So that's when you see me initially sprint around and then I stop at D'App and take the snap, wade through my progression and give him a touchdown. That was option No. 1 and he was wide open and made the play."

The TD pass broke the team into smiles, but blocking and running buttered their bread Saturday.

"We wanted to get that mean streak, that swagger back, something we had lost from our five games," Tretola said. "We wanted to come out here and dominate, and I think we did."

Actually, UAB dominated the game's first two plays forcing an Arkansas third and 11. Williams broke 14 yards on a third down draw and the Hogs never looked back.

"J-Will has been a phenomenal football player," Bielema said.

Williams preferred talking Tretola, snapping photos of the giant JC transfer surrounded by reporters.

"When they called it on the sideline I was like let me stand up and watch this," Williams said. "And it was YES! And then I saw him hit the Heisman pose!"

Led by senior linebacker Martrell Spaight's nine tackles netting him the Crip Hall Award as Arkansas' outstanding senior in the homecoming game, Arkansas' defense pitched a first-half shutout.

Players and coaches knew and grumbled that Arkansas did not play the second half with the same intensity.

UAB scored first on Ty Long's 47-yard field goal to be down 38-3 at 7:29 of the third quarter.

After Brandon Allen, then turning it over his backup and brother Austin Allen, tallied Arkansas' last score on the 15-yard TD to Sprinkle, UAB's J.J. Nelson responded with a 100-yard TD kick return with 2:44 left in the third quarter.

Against Arkansas reserves, UAB QB Jeremiah Briscoe completed a 33-yard TD pass with 42 seconds left in the game.

Promoted to top placekicker, Arkansas' Adam McFain on his lone field goal attempted kicked a 49-yarder, a season-long for the team, and was six of six on PATs.




"