Hogs: Bielema recruits, looks forward to 2014 but not giving up on seniors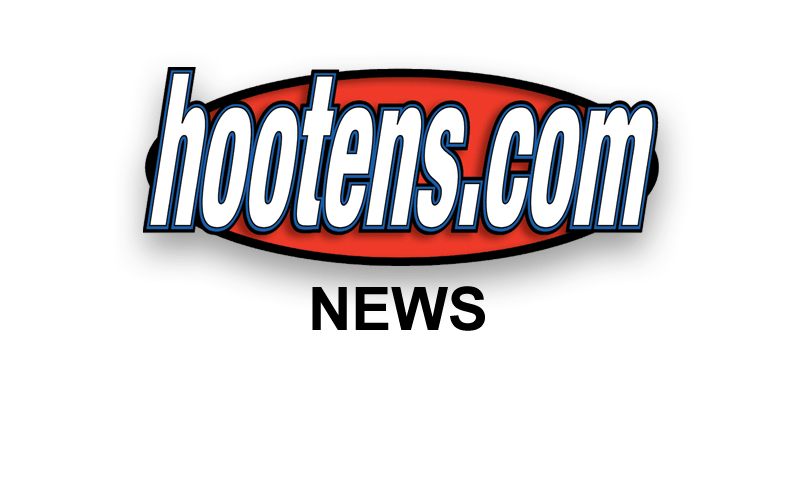 FAYETTEVILLE - Arkansas first-year coach Bret Bielema spent this open-date week recruiting players who can bolster the struggling Razorbacks for 2014 and beyond.
Hog HC Bret Bielema points toward
2014 and beyond w/freshman,
incoming class of recruits.
In between, Bielema also sandwiched practices trying to better Arkansas (3-5, 0-4) for its next game Nov. 2 against Auburn.
The 11th-ranked Tigers (6-1, 3-1) and likely 7-1 after hosting Florida Atlantic Saturday, visit Reynolds Razorback Stadium the following Saturday at either 5 or 6 p.m. depending on which ESPN outlet televises the game.
Bielema and seven of his nine assistants were on the recruiting road Monday and returned just before Tuesday's practice. They hit the road again following Thursday's practice.
Since the Hogs have struggled, losing five in a row including the worst back-to-back losses in their history, Bielema certainly can sell the opportunity to play right away to the freshmen and junior college recruits he and his staff seek to sign for the 2014 newcomers class.
"It's not as simple and as blunt as that, but absolutely," Bielema said Thursday of the team's current plight and playing opportunities for 2014.
More blunt is Bielema's need to convince the players already committed that things are improving in ways the record doesn't show and that all should start bearing fruit upon their 2014 arrival.
"I wanted to talk to them and give my message about where we are," Bielema said of his telephone visits with those committed. "I know when things are difficult you get sharks in the water, and we are going to have opponent coming after our kids that are committed to us."
LOOKING AHEAD TO 2014
The Razorbacks ought to be helped in 2014 by the experience of running back Alex Collins and offensive guards Dan Skipper and Denver Kirkland, starting as true freshmen in 2013. Bielema said the redshirting freshmen and young reserves are maturing to help in 2014.
Redshirting freshman defensive end Tevin Beanum of Forrest City and Korliss Marshall of Osceola are lettering this year. Marshall is a true freshman kick-returner and occasional running back but will likely play at safety in 2014 with the return of star running backs Collins and sophomore Jonathan Williams.
"Korliss Marshall, who you've seen flashes of, we put him back at safety," Bielema said. "Defensive line wise, Tevin Beanum has made a huge jump. You don't even recognize what he looks like right now. He's a guy that has continued to impress us."
True freshman linebacker Brooks Ellis and true cornerback D.J. Dean, lettering mostly on special teams but apt to play more defense during the Hogs' final four games, "continue to show and flash," Bielema said Thursday. "Brooks Ellis has had his best week of practice by far."
Certainly in Arkansas' plight there is cause to use the final four games to prep some younger players for 2014.
"There comes a day when Ground Hog Day isn't entertaining," Bielema said, referring to the old Bill Murray Ground Hog Day movie of a day continuing to repeat itself. "You have to begin to move forward. You have to make decisions as coaches that you know you are going to be in position to get yourself better."
However, Bielema said he began his regime assuring the seniors who weathered the 4-8 nightmare of 2012 that they would be given every opportunity to win in 2013 rather than the year sacrificed to rebuild.
He said he isn't giving up on them now and has added some Senior Night festivities that Arkansas hasn't done before when the Razorbacks play their Reynolds Razorback Stadium finale for 2013 against Auburn.
HINES COULD RETURN
The 2013 schedule still includes Nov. 9 at Ole Miss, Nov. 23 against Mississippi State in Little Rock and Nov. 29, the day after Thanksgiving, at LSU. Bielema said injured cornerback Will Hines might play by the season's end. Hines broke his arm during the 30-10 loss at Florida but has worked some noncontact drills this week, Bielema said.
"An early X ray yesterday showed the development that we had hoped," Bielema said. "So hopefully we will get him back for our two remaining final conference games after that second bye week."
Quarterback Brandon Allen, his ailing shoulder constantly pounded during games since he first injured it Sept. 14 against Southern Miss, has benefitted from a week of practice minus the hits, Bielema said.
The Razorbacks get two days rest before commencing the Auburn game week with a Sunday practice.
"