BCS No. 9 Razorbacks rally past Nutt's scrappy (Black Bear) Rebels 29-24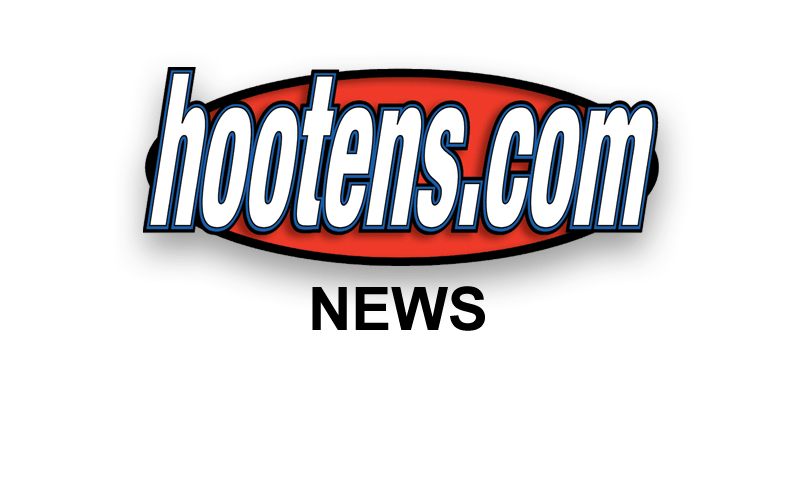 OXFORD, Miss. - Arkansas fans wanting to rout their old coach Saturday in Oxford, Miss., left disappointed but not devastated.
While their 16-point favored Razorbacks didn't whip Ole Miss and former Arkansas coach Houston Nutt as they wished, Arkansas nonetheless beat Nutt's Rebels 29-24 at Vaught-Hemingway Stadium.
| | |
| --- | --- |
| | |
| | Tyler Wilson: no turnovers |
Arkansas (6-1, 2-1) arrived in Oxford ranked ninth in the BCS while the Rebels (2-5, 0-4) haven't won a SEC game since 2009.

You never would have known the on-paper disparities by the game itself.

Ole Miss led 17-0 with 6:42 in the second quarter. Even after Arkansas pulled ahead 29-17, the Razorbacks couldn't relax until Arkansas safety Eric Bennett's interception on the second-to-last play of the game.

By then Ole Miss had scored with 1:23 left on quarterback Randall Mackey's second touchdown pass to receiver Donte Moncrief and recovered the ensuing onside kick.

Whether wanting to rout their former coach or betting the point spread, 10,000 to 12,000 Arkansas fans crossing the state line into Mississippi likely joined their current coach's relief by simply departing Oxford with a W.

"We'll take it and get on our way home," Arkansas coach Bobby Petrino said. "It's not exactly how we would draw it up. I'm on about the 10th deep breath I have taken. We're down 17-0, and I thought our players really showed a lot of heart and a lot of character. We stuck together as a team and fought our way back and found a way to win."

Arkansas running back Dennis Johnson became the beacon for the Razorbacks' road to victory. The fourth-year junior from Texarkana's Arkansas High rushed for a game-high and personal season-high 160 yards on 15 carries for his third career SEC 100-yards plus rushing game, having netted triple-digit rushing numbers on LSU in 2008 and Florida in 2009.

Johnson first put Arkansas on the scoreboard with a 52-yard run late in the second-quarter, allowing the Hogs to avoid a halftime shutout and trail 17-7 at intermission.

"Dennis did a heck a job for us, and also our offensive front," Petrino said, touting the line and fullback Kiero Small. "Kiero came in there and knocked some guys out and our receivers really competed in the second half."

Ole Miss held Arkansas leading receiver Jarius Wright to just one 20-yard catch and did the same to fellow prime receiver Cobi Hamilton. Joe Adams, four catches for 124 yards, and tight end Chris Gragg, three for 39 yards, carried the receiving load as quarterback Tyler Wilson completed 13 of 28 for 232 yards without a turnover.

Ole Miss quarterback Randall Mackey completed 18 of 30 for 219 yards, including his two touchdowns to Moncrief (five catches for 73 yards).

Ole Miss held the ball for 22 of the first-half's 30 minutes including a 6:43 consuming game-opening drive finally punting the Hogs back to their 9.

Arkansas went three and out and punted to midfield.

Ole Miss marched to the 23 and settled for Byran Rose's 43-yard field goal on fourth and four.

Arkansas netted a first down its next possession, but Ole Miss denied big 'back Broderick Green on third and short and fourth and short at the Arkansas 49.

No settling for an Ole Miss field goal this time with Mississippi's M&M's, Mackey and Moncrief, connecting for a 31-yard TD pass and a 10-0 lead at 14:50 of the second quarter.

Wilson and Gragg retaliated with a 17-yard pass, but three plays later the Hogs punted to the Ole Miss 20. Including a 21-yard run on misdirection by big Rebels 'back Brandon Bolden, the Rebels sustained an 80-yard drive, netting the 17-0 lead on Mackey's 3-yard run at 6:42.

Johnson broke the Rebels' stride breaking his 52-yard TD at 5:11.

Down only 17-7 at half to BCS No. 2-ranked Alabama last week in Oxford, Ole Miss got buried, 52-7 primarily because of Alabama's 28-0 third quarter. Arkansas registered a 19-0 third-quarter Saturday.

"I'd like to have that third quarter back," Nutt said of what had been a superbly schemed game plan unraveling. "There were two series on offense and defense that we did nothing."

Wilson's 20- and 19-yard passes to Wright and Gragg helped propel Arkansas' second-half opening drive capped by Zach Hocker's 36-yard field goal.

Wilson scored two third-quarter touchdowns on quarterback sneaks, the first after he threw a 38-yard pass to Adams and the second after Adams took his pass for 68 yards before Arkansas' first lead, 24-17.

Arkansas senior linebacker Jerry Franklin nailed Ole Miss running back Jeff Scott for a safety closing the third quarter. The safety came two plays after Ole Miss recovered a Dennis Johnson fumble at the goal line.


Hocker's 23-yard field goal with 11:23 left had the Hogs feeling comfortable, but they finished the game squirming as Mackey, overcoming a third and 20, scored on a 3-yard TD with 1:23 left. Jamal Mosley snared the onside kick before Bennett sealed it with only the game's second turnover.

Arkansas next Saturday plays another SEC underdog, Vanderbilt, on the road in Nashville, Tenn.

"