Hogs: New kicker and punter likely Saturday; Toliver should and Ellis could return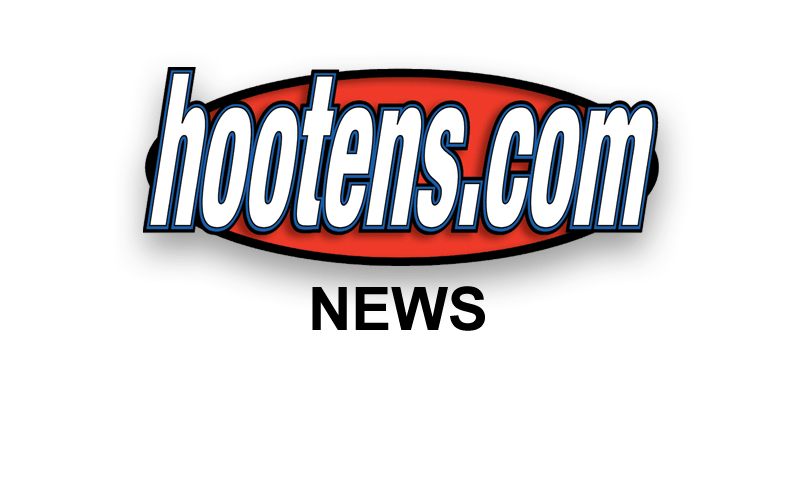 | | |
| --- | --- |
| | |
| | Arkansas HC Bret Bielema |
FAYETTEVILLE - Not surprisingly, Arkansas will change place-kickers for Saturday's non-conference homecoming game with the University of Alabama-Birmingham Blazers at Reynolds Razorback Stadium.
Shockingly, it may switch punters, too.
Sam Irwin-Hill punted so well as a junior college transfer last season that he began this season on the Ray Guy Award watch list.
The Australian senior punted well at season's outset both for distance or pooch punt inside the 20, but in last Saturday's 45-32 loss to Georgia he averaged only 33 yards punting three line drives with little hang time.
So, Arkansas coach Bret Bielema said Monday he leans toward sophomore walk-on backup punter Toby Baker going into Saturday's 11 a.m. game televised by the SEC Network.
"Toby Baker is going to be our punter on Saturday unless I see something change on Sam," Bielema said. "Sam is a tremendous kid that I love to be around on a daily basis. But I'm also a bottom-line results guy. And he's capable of hitting the ball better. So he will or Toby Baker will definitely have his shot come Saturday."
Bielema changed place-kickers during the Georgia game. Sophomore walk-on Adam McFain of Greenwood kicked Arkansas' last two PAT's against Georgia.
Senior kicker John Henson suffered a blocked PAT during the 14-13 SEC loss to Alabama on Oct. 11 and his lone PAT against Georgia was blocked after Arkansas took a 6-0 lead.
"We obviously had a little penetration on that first one," Bielema said of Georgia blocking Henson's PAT. "But Adam McFain gets the kick up so quickly that he's going to handle the kicking duties until I see something different to take him out of that role."
McFain has done most of Arkansas kick-offs since Irwin-Hill was replaced as the early-season kickoff man. McFain had replaced Henson for long field goals but his lone attempt against Alabama never materialized because the wet-ball snap in the rain went awry.
Arkansas never launched a field goal attempt against Georgia and twice attempted but failed on 2-point conversions following second-half TDs.
TOLIVER OK
Though exiting injured against Georgia, starting freshman cornerback Henre Toliver should be ready against UAB.
"He should be back full go with us on Tuesday," Bielema said.
Tuesday marks the first hard practice in pads during game weeks.
Because of this week's fall break foregoing Monday and Tuesday classes, the Razorbacks used Sunday as their NCAA mandated off day and had a light walkthrough Monday.
Sophomore linebacker Brooks Ellis, withheld from the Georgia game because of bone bruise in his knee from the Alabama game, is improving but still questionable for UAB.
Sophomore transfer Josh Williams started in Ellis' middle linebacker stead against Georgia and will start against UAB if Ellis can't.
A BLAZER COMES HOME
At one time, this UAB vs. Arkansas game would have had a lot of UAB faces familiar to Arkansas with former Arkansas assistants Garrick McGee, UAB's head coach in 2012 and 2013, Reggie Johnson and Kevin Peoples on staff.
McGee left UAB to rejoin Bobby Petrino at Louisville and, Johnson and Peoples are elsewhere but one former Arkansas staffer remains. UAB second-year assistant coach Richard Owens was an Arkansas graduate assistant coaching tight ends for Petrino in 2011 and John L. Smith in 2012.
HELLO/GOOD BYE
Saturday the Razorbacks (3-4, 0-4 in the SEC) play their season's non-conference finale in their first-ever meeting against UAB (4-3) of Conference USA.
The Hogs conclude with four SEC powerhouses at nationally No. 1 Mississippi State, 24th-ranked LSU, No. 3 Ole Miss and reigning SEC East champ Missouri.
The Arkansas-Mississippi State kickoff is set for either 6 p.m. or 6:15 p.m. next Saturday in Starkville, Miss and will be televised by either ESPN or ESPN2.
"