Georgia accepts first-half gifts, wraps up Hogs 45-32; RB Marshall suspended for weeks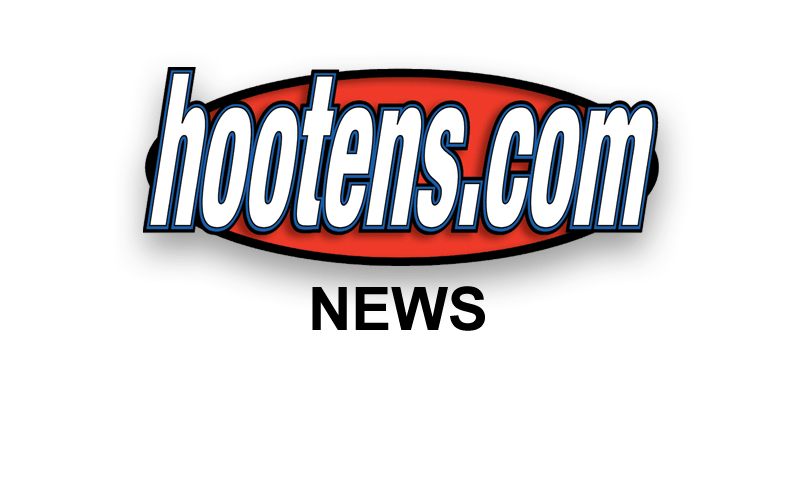 Sophomore RB Korliss Marshall
suspended for 3 to 4 weeks.

LITTLE ROCK - The Arkansas Razorbacks opened against nationally 10th-ranked Georgia with a 13-play, 75-yard touchdown drive, missed executing the extra point, then virtually missed the rest of the first half that Georgia led 38-6.

Despite the Razorbacks' far more competitive second half Saturday, that first-half fiasco of penalties and mistakes was too much to overcome against a fine Georgia team that won 45-32 before 54,959 at War Memorial Stadium.

Coach Mark Richt's Georgia Bulldogs improved to 6-1, 4-1, while the Razorbacks fell to 3-4, 0-4, extending to 16 a SEC losing streak dating back to 2012 with the last 12 blotting the record of second-year Arkansas coach Bret Bielema.

Going into Saturday, Bielema could say with veracity his Hogs were on the upswing having knotted then No. 5 Auburn 21-21 in the first half of 45-21 SEC opening loss and leading then-No.6 Texas A&M and No. 7 Alabama into the fourth quarter of 35-28 and 14-13 SEC losses.

However, a dreadful first half of penalties, turnovers (four for the game by Arkansas to Georgia's zero), and mistakes continuing even as Arkansas competed hard in the second half created a step back the coach didn't deny.

"In the first half, we weren't ourselves," Bielema said. "And the person who is responsible for that is me. I told the team that's on me. Our response in the first half was just so many negative things. A bad defensive start, it carried into our offense turning the ball over and then a poor response by the defense and none of it went our way. I just didn't recognize some of the things I saw out there today to be quite honest. Didn't recognize guys who were undisciplined and getting unforced errors. Being very careless and reckless with the football. Didn't protect our quarterback particularly well. It resulted in points. Just too much to overcome."

It didn't begin that way with the crisp drive closed by running back Alex Collins' 1-yard TD, but John Henson's PAT was blocked just like a week ago in the 14-13 loss to Alabama.

Adam McFain replaced Henson for Arkansas' next two PAT's when the Hogs didn't otherwise try and failed going for 2-point conversions.

"The A-gap was flushed and it was a low kick," Bielema said. "McFain, unless you are Too Tall Jones you aren't blocking any of his kicks. Those are getting up there in a hurry. I liked the way we came out executing with our offense, but we didn't turn the ball over and we didn't have penalties and the result is you score."

The Hogs never played so cleanly until their second half spurts and never got a defensive handle on Georgia freshman running back Nick Chubb (30 carries for 202 yards and two TDs), subbing masterfully for suspended Georgia All-America running back Todd Gurley. Nor could Arkansas corral Georgia receiver Chris Conley, who caught five passes for 128 yards, a TD and a 48-yard first-play pass from quarterback Hutson Mason (10 of 17 for 179 yards and two TDs) "that set our defense on its heels," Bielema said.

Arkansas netted 18 carries for 108 yards rushing from running back Jonathan Williams. Tight end Hunter Henry caught five passes for 92 yards with a TD, and quarterback Brandon Allen threw for three TDs and completed 28 of 45 passes for 296 yards.

However, Allen threw two interceptions, one in the end zone, and he was sacked three times, one on a hit by Jordan Jenkins causing a fumble that Dominick Sanders returned for a 54-yard TD at 2:08 in the second quarter for the last tally of the 38-6 first half.

Collins fumbled twice, one that Georgia recovered.

Penalties, a dagger in Arkansas' close losses to Texas A&M and Alabama, stabbed the Razorbacks seven times Saturday but none so deeply as senior defensive back Tevin Mitchel's dead ball unsportsmanlike conduct.

Trailing only 10-6, it appeared on a third-down incomplete pass in the second quarter that Arkansas finally would force Georgia's first punt.

But not with a deadfall personal foul on Mitchel automatically prolonging the drive. Two plays later, Chubb ran for a 43-yard TD.

"Stupid," Bielema said. "I will not coach that. I will not tolerate that. Tevin Mitchel, until that play, was really having a special senior year. That play was a huge play."

Receiver Demetrius Wilson also drew Bielema's ire for a deadfall foul. Linebacker Braylon Mitchell, with a sack earlier, was automatically ejected for a helmet to helmet hit on quarterback Mason called "targeting," but Bielema said he didn't believe that was Mitchell's intent.

Senior defensive end and captain Trey Flowers took the penalties hard.

"Yeah, penalties were a big thing," Flowers said. "All throughout the game, there were a lot of key penalties. There were penalties on third down when we should be off the field. That's part of discipline. We need to fix that. We had turnovers on offense and we didn't have any takeaways on defense. You can have one of those without the other, but you add all them three up, your success is very rare."

Allen lamented the game getting away so fast.

'"You can't get down 38-6 or whatever we were at any point in the game" Allen said. "Just totally uncharacteristic things with our offense. Turnovers. Just a lot of things that hurt us. Just killed us. It's tough to come back from stuff like that."

All gave Georgia credit for causing their woe, too.

"They are a great team," Hunter Henry said. "They are fast. They are big. They move around defensively. They try to confuse you with their schemes. They played a terrific game. And we just got behind the sticks. There was a lot of pressure on B.A., and we weren't executing like we should have in the first half."


MARSHALL SUSPENDED
Arkansas sophomore running back/kick returner Korliss Marshall of Osceola was withheld from Saturday's loss for disciplinary reasons and will remain withheld for several weeks, Bielema announced after the game.

"Korliss won't be with us for a period of about three to four weeks," Bielema said. "There were some choices he made away from the game that are going to keep him out for a while. The good news is I had a pretty spirited conversation with him on Monday or Tuesday. Took him out of our program for the week. I met with him on Friday. He's only got one more opportunity to get it right. If he doesn't get it right, it'll probably be one of the saddest stories in my coaching career because he's got a lot of talent, and he's got a great heart. He's just made some poor choices that won't be rewarded in our program. I guarantee that."

"