Hogs return to heavy contact; QB Allen and LB Spaight near 100 percent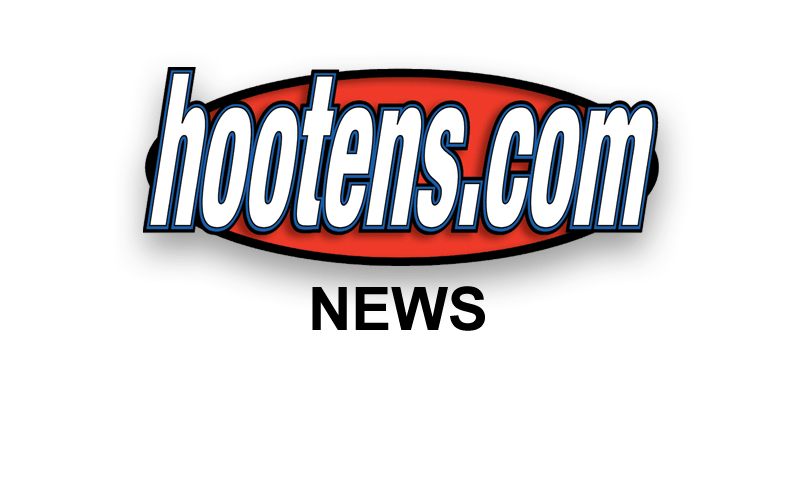 FAYETTEVILLE - Arkansas head coach Bret Bielema implied that quarterback Brandon Allen's shoulder finished the week stronger despite heavy work Tuesday and Wednesday.
| | |
| --- | --- |
| | |
| | Soph QB Brandon Allen |
The Razorbacks take on defending national champion and No. 1 Alabama at 6 p.m. Saturday on ESPN in Tuscaloosa, Ala.
Since returning from the injured right (throwing) shoulder that sidelined him the final three quarters Sept. 14 vs. Southern Miss and all of the 28-24 loss on Sept. 21 at Rutgers, Allen has practiced just one day per week on extensive passing.
Bielema said Wednesday night on his radio show that Allen threw all week to the first unit receivers, backs and tight ends, and after Thursday's practice that his quarterback didn't defer anything to his formerly seriously painful shoulder.
"All the weeks prior he had done Tuesday practices with just basically handoffs and nothing in the passing game where you could throw it and be on a timing and rhythm with the receivers," Bielema said Thursday. "So to have that work Tuesday was huge. Wednesday he had gotten every week he had been back and he threw the ball really well today. So just to get that rhythm, to get himself back in a position to practice as efficiently as he could to get to Saturday will be big."
Did it make a difference this week with the receivers? Dropped passes were especially evident in the losses at Florida and on homecoming to South Carolina.
"Without a doubt," Bielema said. "Well, I shouldn't say that. It looks good today and we'll see how it looks on Saturday. But just to have the timing and to have those guys working with each other has been a big, big bonus.'
CRANK UP THE CONTACT
Junior college transfer Martrell Spaight, withheld from the South Carolina game with a knee injury, is back in the starting lineup at weakside linebacker.
"Martrell Spaight practiced every day this week, Tuesday and Wednesday, and probably played his best full speed today without a break or anything," Bielema said. "So he should be full-go and ready to roll and excited about the opportunity."
In deference to so many injuries going into last week, Bielema said he cut the contact in practice down considerably. But off a 45-point loss, and facing the nation's annually most physical team in Tuscaloosa, the pads came back and the hitting accelerated, Bielema said.
"Obviously the results on Saturday, anything we did last week you can guarantee I am probably going to do the exact opposite," Bielema said. "We have been in full pads the whole week and went back to the normal amount of practice time on the field. Today was by far the most spirited practice we've had on a Thursday in a long time. We had the crowd noise jacked up to simulate the crowd noise we are going to get on Saturday. I am excited to see the physicality come out Saturday."
BIELEMA ON BAMA
He knows the 6-0 Tide of Nick Saban will come out physical.
"I think like myself our guys are excited to go over and get a chance to play the No. 1 team in the country," Bielema said. "Somebody that's done very well in the world of college football not just this year but every year since Coach Saban has been there and obviously the history they have had. It's a chance for our guys to bounce back against a quality opponent."
Bielema was asked about the poise exhibited by AJ McCarron, on course to quarterback the Tide to three consecutive national championships.
"I'd be composed, too, if I had those guys in front of me," Bielema said of Alabama's offensive line, "and I threw to those group of wide receivers and I had that tight end and that tailback. I think he's got a great situation. The fact that he's got great players around him, he manages the game very effectively. They don't put him in bad positions, and he makes effective decisions and is a very, very, accurate passer."
SECONDARY SET
Junior college transfer Carroll Washington will make his second consecutive Arkansas start at cornerback in place of injured sophomore Will Hines (broken arm). Washington said Alabama's constant and consistently strong running game entices cornerbacks into premature run-support at the cost of a big play-action pass or more.
"It kind of messes with you mentally," Washington said. "You have to stay focused. That's the No. 1 thing this week. We know they are going to run the ball, run the ball then try play-action so we have to play every down like the ball is coming to your side."
Redshirt freshman Jared Collins split time with Washington against South Carolina and will again, Bielema said.
"