Hogs: Bielema explains sideline actions at Bama, celebration jig""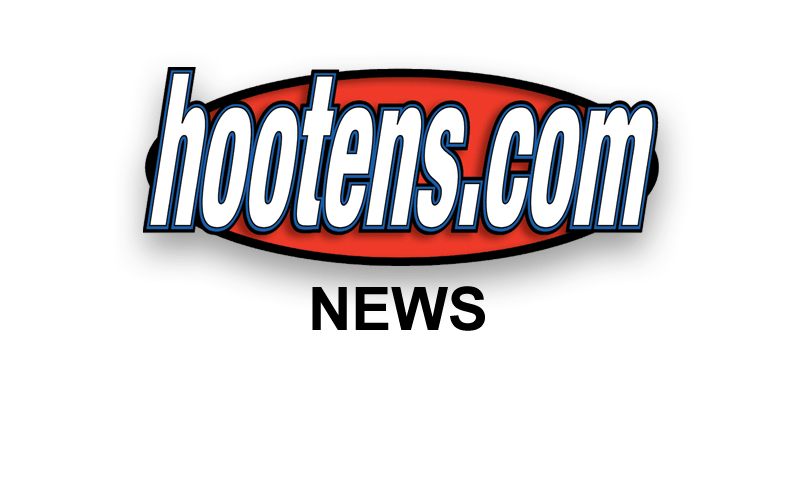 | | |
| --- | --- |
| | |
| | HOG hc BRET BIELEMA |
FAYETTEVILLE - Arkansas coach Bret Bielema has explained his side of the tempest from a video of Arkansas' sideline during the Razorbacks' 27-14 loss Saturday at Alabama.
The video initiated a spate of stories out of Alabama that alleged Bielema had flopped like a basketball player taking a charge, instigating an unsportsmanlike conduct penalty on Alabama offensive tackle Cam Robinson, which added 12 yards to the Alabama 12 on an interception return by Arkansas safety Santos Ramirez.
SEC commissioner Greg Sankey said in a statement the penalty, which Alabama coach Nick Saban postgame had presumed was Robinson's post-play contact with Arkansas defensive tackle Hjalte Froholdt, was not called because of Bielema.
"I visited with Bret over the phone and we discussed the play that has now become widely reviewed through a brief video clip," Sankey said. "Football is played in an intense competitive environment, and I reminded him of the need for head coaches to resolve with their own players issues that may arise, which was his intent. The unsportsmanlike penalty assessed on the play was not directly associated with Bret's efforts to intervene at the end of the play, and we are moving forward in a positive manner."
THE BIELEMA VERSION
Bielema said Tuesday he saw potential of an altercation with Arkansas and Alabama players and was trying to keep his players from such a conflict.
"Here's what happened," Bielema said, noting his conversation with Sankey. "Out on the field there's a situation where we get a turnover, a couple of plays before that there was a situation - some feistiness - and I kind of said to the official, 'Hey, you should throw a flag, get this thing calmed down a little bit.' Because guys were getting chippy. It's a big game. What happened is they came over to the sideline, and I think 74 (Cam Robinson) was in a tussle with Karl Roessler (actually it was Froholdt). As a coach, you feel these things coming, you know."
So Bielema says he has a plan.
'One of the things I learned early on with Coach (Hayden) Fry (his coach at Iowa and the first coach Bielema assisted) was when you're stepping in-between players, especially when you have a game-like situation, to put your face to your players, because it comes across as confrontational if you don't.," Bielema said. "So I jumped in front. I knew my players weren't going to touch me. So I kind of jumped in front and then there was a
lot of things going on. And when I turned, I know I got pushed out. I don't know if - whatever happened. But I turned around and that's when I saw the flag. It was something that happened. But he (Sankey) told me it was more off of the reaction toward the other players than it was anything directed toward my actions."
REFUTES HE WAS INSTIGATOR
But did the Arkansas head coach instigate?
"I'm not that quick," Bielema said. "I just remember the play unfolding. There was an interception. We were on defense, so I try to stand on the offensive line of scrimmage. That's where I stand. So I kind of came down and then I remember they were getting close to the sideline. Again, it was 74 and one of our players, and somebody flipped over another one and they got up. And I saw all of our players coming over. I knew something good wasn't going to happen. So I jumped in front - again, I faced my players because I wanted to be non-confrontational. And the rest is what happened."
EXPLAINS HIS DANCE?
What about his dance celebrating the penalty?
"That jig?" Bielema replied. "I probably do that at least 10 times a game when good things happen. That was a good thing. We had an interception that gave us the ball in the red zone. A chance to score. I would do that same dance if we did the same thing again tomorrow. It wasn't a reaction to the penalty. It was more a reaction to we'd just intercepted a pass, got it into the red zone and it obviously turned out to be a really good situation for us."
ABOUT THAT SIDELINE CAMERA...
Is he concerned at Alabama there was a camera following the Arkansas sideline?
"That's a great question," Bielema said. "When the Commish talked to me, the people that are involved in those situations are looking into that. There's a huge concern ... You have cameras in the press box, which obviously captures everything that as coaches we look at. You're always just worried there are cameras on the sidelines, especially that one had to be on our sideline, and you just worry if there's anything that's being covered from a signals standpoint. communication in between series. As coaches we shouldn't have to police everything that's going on over there. I'm glad people are looking into that with high awareness."
TRIBUTE TO SPURRIER
Bielema also addressed Tuesday's resignation of South Carolina coach Steve Spurrier, the school's all-time winningest coach and a former national champion coach at Florida.
"A guy that I admired from afar and really been glad to be with him the last couple of years," Bielema said. "A man that's accomplished a lot. In my opinion, he always did it the right way. I never heard of a word of concern about him doing something that wasn't right. I just respect him for who he is and what he stood for and what he brought to the game, especially here in the SEC. So I give him best wishes as well."
FINALLY DAY GETS HIS DAY
Bielema said Tuesday's practice was mainly rest and recovery for the starters and extensively worked young reserves, and some young starters, too, like freshman linebacker Dre Greenlaw.
He said the young reserves and redshirts will scrimmage today including running back JaJuan Day, cleared for contact for the first time since requiring a second surgery last spring.
"