Bielema apologizes after No. 14 S. Carolina butchers Hogs 52-7 on homecoming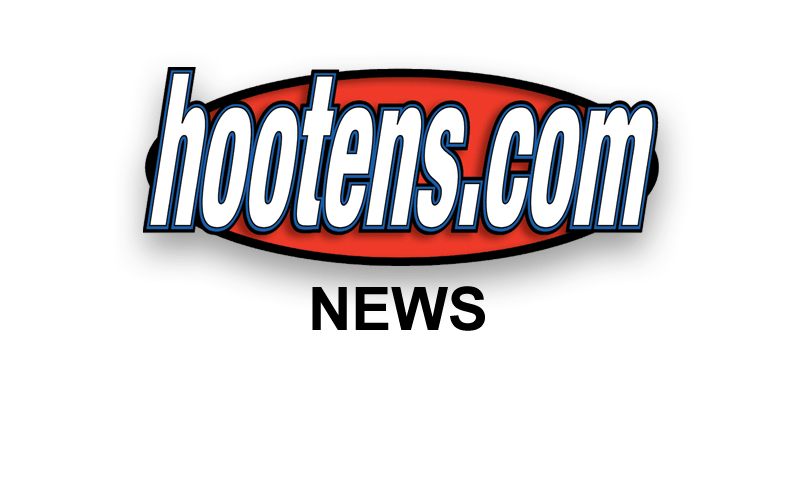 FAYETTEVILLE - After an inspiring game-opening touchdown drive, the Arkansas Razorbacks produced a Homecoming Saturday to make most of their faithful go away.
Few could blame the majority of the announced 66,302 departing Reynolds Razorback Stadium early into the fourth quarter as South Carolina scored 52 unanswered points.
The 14th-ranked Gamecocks (5-1, 3-1) routed the reeling Razorbacks 52-7, the most lopsided score in this annual battle that began in 1992 and concluded Saturday with Missouri next year becoming Arkansas' permanent foe from the SEC East.
Maybe by then the Razorbacks (3--4, 0-3), losers of four consecutive games, will have broken their SEC losing streak of seven, dating to the last four under 2012 interim Coach John L. Smith.
Bret Bielema, Arkansas' first-year coach after seven successful years head coaching Wisconsin, never experienced a game like this. He vowed he and the Razorbacks won't again, though next Saturday they visit top-ranked reigning national/SEC champion Alabama. 'Bama annihilated the Hogs, 52-0 last year.
I'll tell you guys exactly what I told our team," Bielema said. "Today is a day that you have put in the memory bank and vow that you'll never let it happen again as a head coach, as an assistant coach, as a coordinator, as a player, second string, third string ... Just unacceptable. I apologize to the homecoming crowd."
Saturday's 45-point beating by the six-point favorite Gamecocks was so inexplicably thorough that South Carolina coach Steve Spurrier was sympathetic to the opposition that self-destructed and was destroyed by his Gamecocks.
"I do feel badly for Arkansas," Spurrier said. "It's not fun getting your butt beat like this at home on Homecoming and all that. They're probably not as strong a team as they were when they were kicking our tails the last three times (2007. 2009 and 2011). I've been here. Bret and his guys will need to recruit their way out of it."
The Razorbacks began as if they would whip the Gamecocks, again, Saturday.
After Keon Hatcher's 29-yard kick return to the Arkansas 36, Quarterback Brandon Allen completed a 20-yard pass to Javontee Herndon on third and 8 to the South Carolina 42. Hatcher ran 19 yards on a reverse then fullback Kiero Small rushed 16 to the 7. Two plays later freshman running back Alex Collins ran for a 6-yard TD, and Zach Hocker converted for the 7-0 lead at 12:02.
Who knew that first score would be Arkansas' last hurrah? Especially after the Arkansas defense, though yielding a 59-yard drive on South Carolina's first series, bowed up at the 16 to force the Gamecocks to settle for Elliott Fry's 33-yard field goal.
But Allen, throwing interceptions returned for TDs the past two SEC losses, threw a pass intended for receiver D'Arthur Cowaan on hitch pattern that cornerback Victor Hampton picked off like it was intended for him. "He was either in our huddle or knew we were going to run that play," Bielema said. "Because he was sitting there."
Hampton returned it 27 yards to the Arkansas 6. South Carolina running back Michael Davis, 19 carries for 128 yards, ran a 6-yard TD.
The Hogs unraveled into free fall.
"That's the one thing we cannot withstand," Bielema sad. "We have a negative play and then it just cartwheels in everything and is around in every way."
Calling the interception "on me," Allen said, "We had a good first drive, and then we had two penalties and an interception, and we didn't come back from any of that."
Allen, again hampered like at Florida with receivers dropping passes, finished four of 12 for a mere 30 passing yards. Arkansas netted an impressive 218 rushing yards on just 24 carries, but even much of that going right went wrong.
With Arkansas down 24-7, Hatcher concluded a 50-yard gain on a reverse, carrying the ball loosely as as he was losing his balance and fumbled to South Carolina's Chaz Elder at the Gamecocks' 21.
South Carolina then consumed 9:29, wearing out Arkansas' defense on a 15-play TD drive and a 31-7 lead.
In the fourth quarter, after Jonathan Williams' 45-yard Arkansas run, Collins broke 29 almost the end zone. Upon straining for the goal-line, he fumbled out of the end zone. Touchback and South Carolina ball at its 20.
"To have a couple of big offensive plays get negated by ball security," Bielema said, "that's coaching. That's on me."
"