Class 7A - Week 7 - 2010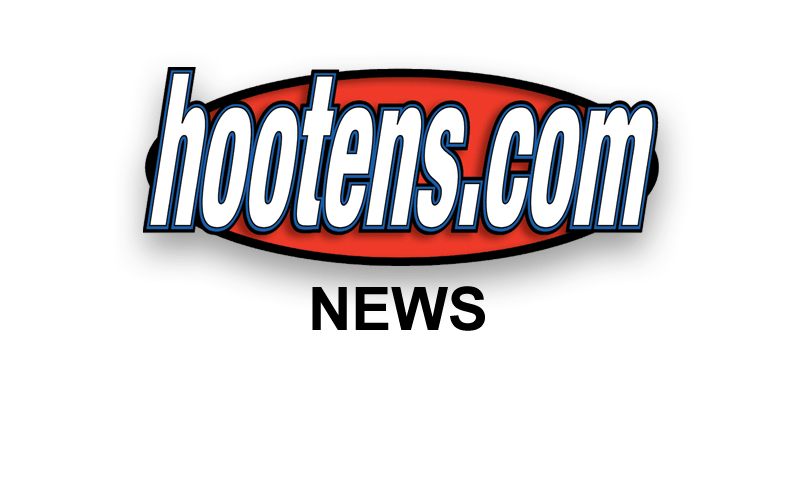 Hootens.com Rankings
Class 7A, Week 7, 2010
Copyright Hooten Publishing, Inc.
1. Bentonville (6-0)
2. Springdale Har-Ber (6-0)
3. Conway (6-0)
4. Rogers Heritage (4-2)
5. West Memphis (5-1)
6. Fayetteville (5-1)
7. Bryant (5-1)
8. Springdale (3-3)
9. Cabot (4-2)
10. FS Southside (3-3)
11. North LR (2-4)
12. LR Catholic (1-5)
13. FS Northside (1-5)
14. LR Central (1-5)
15. LR Hall (1-5)
16. Rogers (0-6)
GAME OF THE WEEK
No. 3 Conway at No. 7 Bryant: Coach Paul Calley sprinkled dirt saved from Bryant's old north end zone onto its new artificial turf prior to practice Monday. A Gatorade bucket full of the "miracle dirt" is brought out for big games and the 7A Central title is likely on the line Friday. Bryant's biggest and best offensive line in at least 15 years should challenge undefeated Conway. The Hornets run exactly 70 percent of the time, using more than 40 formations behind a line that average 278 pounds. "It's the best offensive line we've seen hands down," says Conway coach Clint Ashcraft. Calley says Conway's defensive line reminds him of LR Central's beast in 2003 and 2004. College prospect Marquez Massey (6-0, 250) leads Conway's fast front four that averages 261 pounds. Bryant has won its three league games by a 39.3 to 13.3 margin. Bryant's secondary looked suspect against Van Buren and FS Northside, but its special teams have been stellar effectively using faked punts and onside kicks. Undefeated Conway wins by 45.5 to 17 point margin and hasn't used any trickery, yet.
TV SHOW
Hooten's Arkansas Football airs 11 a.m. Saturdays on Fox 16 and KFSM TV 5. Games scheduled to be featured this week include Conway at Bryant, Heritage at Har-Ber, LR Catholic at North LR, FS Southside at Fayetteville, Cabot at LR Central and Springdale at FS Northside.
LAST WEEK
Hootens.com correctly predicted nine of 10 games involving Class 7A members. For the season, Hootens.com has correctly predicted 48 of 57 games (84 percent).

WEEK 7 PREDICTIONS (favored team in ALL CAPS followed by point spread)
7A/6A CENTRAL
CONWAY (7) at Bryant: See Game of the Week. Highlights will be featured on Hooten's Arkansas Football TV show at 11 a.m. Saturday on Fox 16 and next week on hootens.com.
CABOT (6) at LR Central: LR Central coach Ellis "Scooter Register" guided LR Catholic to wins over Cabot in 2008 (35-28) and in 2007 (30-12). His Rockets lost to playoff semifinalist Cabot 21-16 last year and at Cabot 14-13 in overtime in 2006.
LR Catholic at NORTH LR (14): Second meeting of the season for these teams. North LR mercy-ruled LR Catholic a month ago.
Russellville at VAN BUREN (18): Van Buren's confidence grows as playoffs approach. The Pointers won state titles in 1977 and 1996. Russellville scores just 17 points per game and rides a 5-game losing streak into Crawford County.
7A WEST
BENTONVILLE (49) at Rogers: Bentonville won this "big rivalry" game 48-0 last year.
FS Southside at FAYETTEVILLE (7): Fayetteville has won seven straight in the series, beating the state runner-up Rebels 34-26 last year.
SPRINGDALE (7) at FS Northside: Springdale took a giant step toward the playoffs and better seeding with a 31-7 win last week at Fort Smith Southside. FS Northside allows 51.6 points per conference game.
Heritage at HAR-BER (10): Defending state champion Har-Ber won at Heritage 21-14 in overtime last year. Har-Ber scores 47.1 points weekly. It beat Rogers and FS Northside by a combined 104-27. Heritage beat those two by a combined 96-30. Heritage lost last week to top-ranked Bentonville 64-28. Highlights will be featured on Hooten's Arkansas Football TV show at 11 a.m. Saturday on KFSM TV 5 and next week on hootens.com.
7A/6A EAST
WEST MEMPHIS (14) at Jonesboro: Hootens.com Class 6A Game of the Week. Winner sits alone atop the East.
LR Hall at LR PARKVIEW (28): Hall lost to Parkview by 33 points last fall. The Patriots finally get their first conference win.