Hogs' passing attack not enough; Petrino wants physical" running game "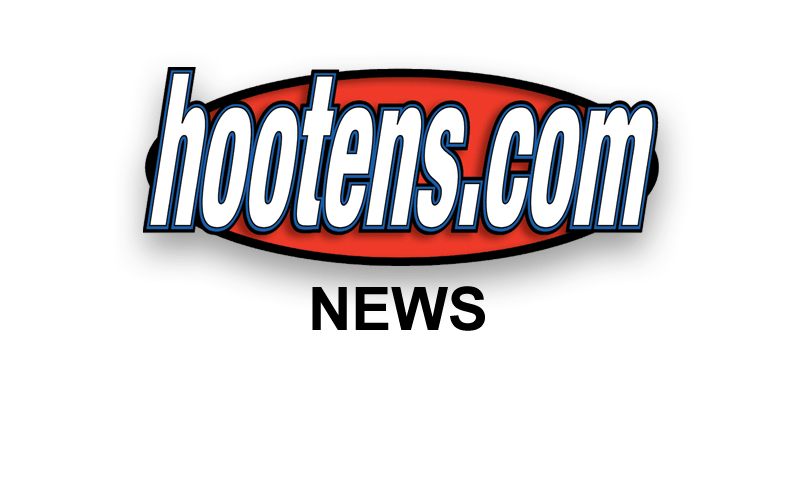 FAYETTEVILLE - Other than the 2010 Lombardi Award winner Nick Fairley, Auburn's defense wasn't so great last year when the reigning SEC champion Tigers won the 2010 national championship.
Now Fairley is in the NFL, and some Auburn seniors from its 2010 defense are gone, too.
Yet 15th-ranked Auburn (4-1, 2-0) comes to Reynolds Razorback Stadium Saturday night after stopping defending SEC East champion South Carolina 16-13 in a defensive showdown in Columbia, S.C.
Arkansas' 10th-ranked Razorbacks (4-1, 0-1) with a 42-38 non-conference victory over Texas A&M last week, and Auburn clash in a 6 p.m. ESPN nationally televised game.
"They've improved a lot," Arkansas coach Bobby Petrino said after Thursday's practice. "They're real young on the defensive front, and they've kind of settled into what they're doing. They're playing faster, and they're big. They're young, but they're big and physical. They've played a lot of players in the early games. They've played almost two-deep throughout the entire game."
| | |
| --- | --- |
| | |
| | Broderick Green |
Auburn's secondary hasn't faced a passing attack like what Arkansas unleashed last week when quarterback Tyler Wilson threw for a UA-record 510 yards on Texas A&M.

GO GREEN AND JOHNSON
Even with Wilson and and senior wide receiver Jarius Wilson (13 catches for 281 yards) setting Razorbacks passing and receiving records, the Razorbacks didn't truly get on an offensive roll in Petrino's view against A&M until running backs Dennis Johnson and Broderick Green pounded the Aggies in the fourth quarter.

"We need to be able to play physical," Petrino said Thursday. "I'd like to play a lot more like we did in the fourth quarter the other day, where you can run the ball and throw it."

Johnson, Green and early-season starter Wingo shared running back roles for the first time this season last week. Johnson missed the first two games with a hamstring injury and was not used much until a week ago. Green debuted last week after initially feared out for the season after tearing his ACL in the spring.

All three bring different assets and can complement each other well, Petrino said, in the absence of 2010 All-SEC running back Knile Davis, out for the season since fracturing his ankle during an Aug. 11 scrimmage.

"It's nice to have them all back because they stay fresher," Petrino said. "They get less reps and are able to keep their energy going. We're able to rotate them in at practice, and they all get different plays each day. It's nice to have a full group back, working hard together."

Last week's game, Petrino said, did not stress the previous injuries of Johnson and Green in view of their practices this week.

"Dennis looked fast, as fast as he's looked since his injury, really," Petrino said. "I think last week's game was really good for him because he got confidence. And you saw as the game went on, he got better and better and faster and hard to tackle. So certainly we feel like Dennis can give us a big lift."

As for Green, Petrino said, "he has actually gotten better in practice this week. I think his instincts are coming back to him. his vision is getting back. and he's cutting real well."

BEQUETTE BACK
Against South Carolina, Auburn tied its fortunes mainly to one back, Michael Dyer, the sophomore alum of Little Rock Christian and the MVP of Auburn's 2010 national championship victory over Oregon.

Dyer carried 41 times for 140 yards against South Carolina.

Arkansas in successive weeks got run over by Alabama running backs Trent Richardson and Eddie Lacy and A&M running backs Christine Michael, 230 yards, and Cyrus Gray, but does get a boost this week.

Preseason first-team All-SEC defensive end Jake Bequette, experienced against the run and the Hogs' best pass-rusher, has practiced all week and should play his first game Saturday since pulling a hamstring during the first half of Arkansas' Sept. 10 victory over New Mexico in Little Rock.

"He's had a good week of practice," Petrino said. "He's been in there and done a nice job. He'll be ready to go."

The Hogs, Petrino said, cannot afford to tackle poorly against Auburn as they did the first half trailing A&M 35-17, but must pick up where they left off the second half, limiting A&M to a field goal.

"We improved a lot in the second half," Petrino said, "and i think it was just a concentration that we tackle high and not low. You can't tackle good 'backs low."

O-LINE CAPTAINS UP FRONT
Richard LaFargue, Leotis Harris, R.C. Thielemann, Gerald Skinner and Greg Koch, the starting Arkansas offensive for Frank Broyles' 1975 Southwest Conference and Cotton Bowl champion Razorbacks, will serve as Arkansas' honorary game captains Saturday.

Also Darrell Brown, the Razorbacks' first black football scholarship as a walk-on in 1966 before injury cut short his football career, will be honored at halftime Saturday night.

"