Hogs: Tate no Gragg, but junior TE and O line improving; injury update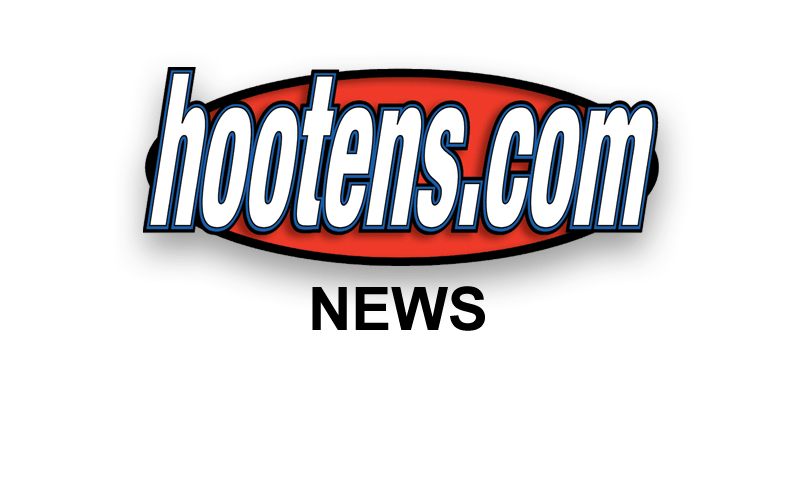 FAYETTEVILLE - Paul Petrino and Austin Tate know Chris Gragg.
And you sir, Paul Petrino says to Austin Tate, and Austin Tate says to himself, are no Chris Gragg.
| | |
| --- | --- |
| | |
| | TE Austin Tate |
"When it comes to speed, I don't try to be Chris Gragg," Tate said of the injured Arkansas tight end he started for last week against Texas A&M and will likely again Saturday at Auburn. "I'm not that guy. As bad as everybody wants me to be that quick guy, I am just not."

Petrino concurred. Arkansas' offensive coordinator was asked after Tuesday's practice if he can game-plan with Tate, the 6-6, 253 fourth-year junior (Harrison), as he does with Gragg. Gragg, the 6-3, 236 ex-wide receiver (Warren), ranks second in receptions with 19 for 234 yards and a team-leading four touchdowns even a game shy of teammates.

"No," Petrino said. "We didn't try to. He can't do everything that Chris does. He had good effort and gave us everything he had, but no, they're not the same player in any way."

In some ways, Tate is better. He's bigger, which is why Petrino wishes both were fully healthy together to complement each other.

Gragg worked out on the side in sweats during Tuesday's practice and hasn't practiced since suffering a deep leg bruise during the Razorbacks' 35-26 loss to Rutgers on Sept. 22.

Petrino deems Gragg "day to day," last week's description until Coach John L. Smith said that Gragg would miss the Texas A&M game.

So it seems Tate likely starts a second straight SEC game.

"Chris went down and that was unfortunate," Tate said. "I wish for him a quick recovery, but on top of that you have got to step up. I have been here. I have got the experience. I am a little bit bigger and heavier, and he is quicker so I just try to use what I know I can do my best attributes. I try to do that and go with that."

Tate's the better blocker and that no doubt played a part in Arkansas accounting for 515 yards total offense at Texas A&M.

"The things that Austin did he played OK," Petrino said.
Tate actually came to Arkansas noted as a pass-catching Harrison Goblin more than a blocker before the Razorbacks strength staff bulked him up.

Tate still has those receiving "good hands," Petrino said, and has caught four for 30 yards this year.
Tate and senior quarterback Tyler Wilson (Greenwood) have worked extensively on their timing together since Gragg's injury.

"Our timing is down pretty good and we are going from there," Tate said.

Wilson sees a comfortable alternative if Auburn tries to blanket senior star receiver Cobi Hamilton. Number 11 caught a combined 21 passes for 465 yards against Rutgers and Texas A&M.

"Not having Chris obviously limits you a little bit as far as you've got a guy there at tight end who's a great player," Wilson said. "Now we've got guys behind him that can make plays. Austin Tate's done an incredible job."

INJURIES UPDATE
Junior safety Eric Bennett, another injured absentee vs. A&M, did practice Tuesday in full pads and apparently will return to the starting lineup.

Senior cornerback Kaelon Kelleybrew (head injury at A&M) practiced non-contact in a yellow caution jersey Tuesday. Cornerback Tevin Mitchel, out since Sept. 8 with a concussion and then gall bladder surgery, remains out.

Freshmen Davyon "Sleepy" McKinney, a redshirt freshman (Forrest City), true freshman Will Hines and senior Darius Winston (Helena-West Helena Central) were Tuesday's top three for the two cornerback spots.

O LINE BETTER
Other than in the red zone, what Petrino calls the "critical zone," the offensive linemen blocked in the running game vs. A&M as well or better than they have so far in this vastly disappointing 1-4 season.

"One positive I did see is the O-line is getting better," Arkansas junior running back Knile Davis said. "Their chemistry is getting better and that's very important. At the core of the running game and the core of the passing game is the O-line. The better they get, the better we all play. And they are getting better every day."

It's critical the entire offense gets better in the "critical zone," says Petrino, a veteran of the college and NFL ranks who says he can never recall being associated with amassing anything like 515 yards on 98 plays in a losing cause much less a lopsided losing cause.

"We've got to go get more points," Petrino said. "That's the bottom line."




"