Hogs rally past A&M in wild, record-setting afternoon 42-38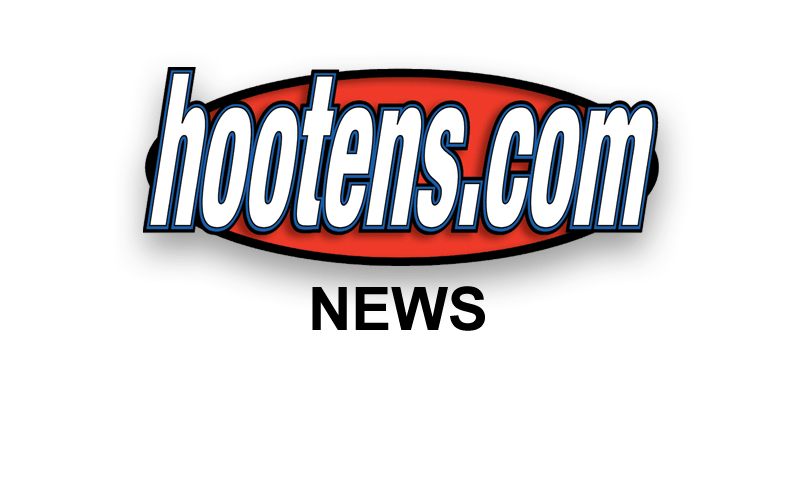 ARLINGTON, Texas - Arkansas held a Texas A&M offense that "we never slowed down," Arkansas coach Bobby Petrino said, to just a field goal in the second half after trailing by 18 points in the first half.


| | |
| --- | --- |
| | |
| | Jarius Wright |
And on a school record(s)-setting day by Arkansas quarterback Tyler Wilson and receiver Jarius Wright, that second-half stoppage sufficed for Arkansas to win a wild one, 42-38 Saturday before 69,838 at the Dallas Cowboys Stadium.

It marked the last non-conference game between those old Southwest Conference rivals before the 14th-ranked Aggies, 3-2 after being ranked eighth in the nation just two weeks ago, to leave the Big 12 to join Arkansas in the SEC next year.

The 18th-ranked Razorbacks rebounded from last week's 38-14 SEC loss to Alabama and a struggling first half Saturday to take a 4-1 record into next Saturday's 6 p.m. SEC game at Reynolds Razorback Stadium against reigning national champion Auburn.

"Wow, what a day's work," Petrino said after his Hogs' 25-3 second half. "That's a great win for us!" You talk about a lot of character, heart and tremendous amount of toughness and competitive spirit. I am very, very proud of this football team."

Passing for 509 yards, Wilson shattered now NFL quarterback Ryan Mallett's 409 passing Razorbacks' record set last year vs. Vanderbilt, while Wright set a Razorbacks' single-game receiving record with 281 yards while tying the school record for catches (13) in a game set by Wear Schoonover in 1929 and equaled by James Shibest in 1984.

Wilson shook off four sacks to complete 30 of 51 for three touchdowns and 501 yards with no interceptions while Wright recorded two touchdowns, a 68-yard first-quarter bomb after Arkansas trailed 14-0, and he recovered fellow receiver Cobi Hamilton's fumble in the end zone for what became a game-tying (35-35) touchdown with 11:00 left in the game.

A&M's Randy Bullock kicked a 23-yard field goal for a 38-35 Aggies' lead at 4:22 before Arkansas senior running back Broderick Green, his season supposed to be ended before it began with a torn ACL last spring, scored his second TD Saturday on a 3-yard game-winner that capped a 9-play, 80-yard drive.

Green and running back Dennis Johnson (eight carries for 54 yards and four catches for 69 yards) and punter Dylan Breeding (48.4 average on seven punts) stepped up in big supporting roles behind Wilson and Wright.

But their heroics would not have mattered had not the defense bowed up against the Aggies. A&M netted 381 rushing yards and five rushing touchdowns paced by running backs Christine Michael, 32 carries for 230 yards and three touchdowns, and Cyrus Gray (17 carries for 95 yards and two touchdowns.

A&M amassed 404 first-half total offense yards and finished with 628 yards total offense for the game but couldn't penetrate the second-half end zone. The Aggies' last run, Michael on fourth and 2, got stopped for naught by defensive lineman D.D. Jones with help from linebacker Jerry Franklin before Arkansas ran off the final 1:15 including Green's game-sealing 10-yard run on third and 8.

"We came out of the locker room," Petrino said of the Willy Robinson coordinated Arkansas defense, "and we basically asked them 'Let's compete harder, play harder, fight harder, tackle better, fly to the ball ... and we had some great stops there to help us win the game."

An interception by Arkansas senior cornerback Greg Gatson, preceding Arkansas' 85-yard scoring drive for Arkansas' first touchdown, and freshman cornerback Tevin Mitchell's recovery of a Michael fumble accounted for the game's lone turnovers.

Gatson and Winston are both backups, but Gatson started for the injured Isaac Madison while Tevin Mitchell was summoned quickly when starter Darius Winston had to be helped off the field with an apparent knee injury and did not return.

Meanwhile Wilson and Wright haunted A&M like the ghosts of Brandon Weeden and Justin Blackmon, the Oklahoma State quarterback and receiver who brought OSU back from the 20-3 halftime dead last week to beat the Aggies 30-29 at A&M's Kyle Field.

"The bottom line..." Texas A&M coach Mike Sherman said for the second straight week. "We didn't do enough in the second half to win the game."

Wilson and Wright undid them just like Weeden and Blackmon the week before.

"He (Wilson) got better as the game went on," Petrino said. "He kept competing and made some awesome throws and showed his competitive spirit and toughness."

Of Wright, Petrino said, "He had a great day. You can't say enough. He was coming off the injury (a knee injury that kept him out of the Sept. 17 game against Troy) and just did an excellent job."

Blitzed and harassed by Aggies all day, Wilson turned to Wright to turn on his tormentors.

"Jarius is a guy I can always trust," Wilson said. "He runs his routes really well. He's smart and a very aware receiver and finds the holes in the pockets in the defense. And I think we just kind of have a chemistry about us and No. 4 played extremely well today."

The Aggies couldn't seem to target Wright among the five targets Arkansas spread at them.

"We found out when we spread them out and we got five wides out there that they were a little confused," Wilson said. "and we felt like we had them on their heels. And they came out in the second half and tried a little different strategy and tried to blitz us out of five wides and I had to get the ball out of my hands and got hit a little bit but two pass interference calls on those early blitzes kind of got them back out of that and we were able to chip away against them."

Michael's 48 and 4-yard TD runs between two Arkansas three and outs gave A&M a 14-0 lead before Wilson and Wright connected for the 68-yarder at 10:53.

Thirty-one points, 21 by A&M, were tallied in the second quarter. Gray scored the half's last touchdown capping an 11-play, 82 yard drive just nine seconds before intermission with the Aggies up 35-17.

Arkansas forced an A&M three an out to start the second half and scored 17 straight points, first on Zach Hocker's second field goal of the game, and then touchdowns on Wilson's 13-yard screen pass to running back Ronnie Wingo and the Hamilton fumble in the end zone recovered by a hustling Wright, Arkansas' best downfield blocker among the wideouts.

"I was running over there to get a block," Wright said, "and saw the ball come out and had it in my head that I was going to get that ball."

Wilson feigned handing off to Green then kept himself to tie it 35-35 on the 2-point conversion.

"When we put that in we knew that was going to be our 2-point call this week," Wilson said. "Obviously we faked the handoff to the running back and the O-line blocked it really well and there was nobody there and I just kind of walked into the end zone."

Bullock's field goal, a settlement after Arkansas stopped quarterback Ryan Tannehill's third-and-6 draw, had the Hogs down, 38-35 at their 20 with 4:22 left.

Wilson followed an A&M personal foul penalty for a helmet to helmet hit on receiver Marquel Wade with a 31-yard pass to Wright, the big-gainer of the nine-play drive before Green scored on third and goal after a 5-yard pass to Wright at the three.

"I haven't scored a touchdown in awhile," Green, not deemed ready from his April surgery until this past week. "I haven't even been out there with the guys in five months, so it's amazing."

Truly amazing, the State of Arkansas agrees.

"