No. 1 Bama rallies past 10th-ranked Hogs 24-20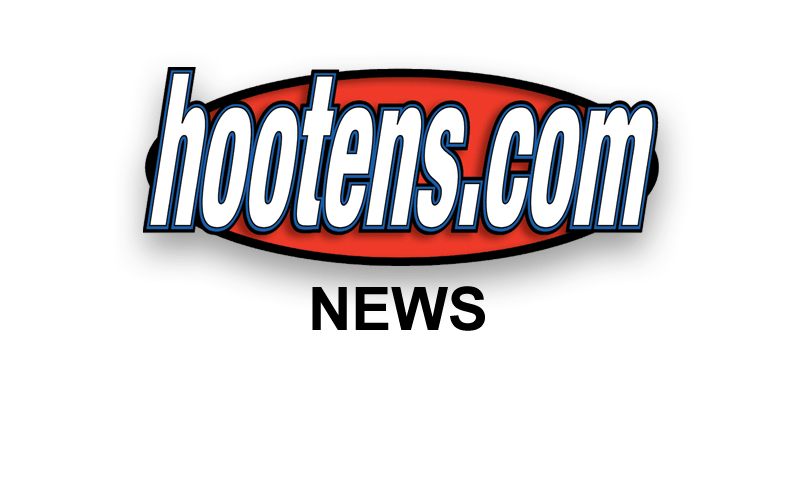 FAYETTEVILLE - Top-ranked Alabama came from behind to beat No. 10 Arkansas 24-20 Saturday after the Razorbacks led the majority of the contest. Arkansas recorded 421 yards of offense, with junior quarterback Ryan Mallett passing for 357 yards and a touchdown with three interceptions.
Mallett's final interception came in the waning moments when he was trying to throw the football out of bounds to avoid a sack. The Razorbacks drop to 3-1 (1-1, SEC), while Alabama improves 4-0 (1-0, SEC). A record-setting crowd of 76,808 was in attendance, topping the previous stadium record of 76,728 set on Nov. 11, 2006 vs. Tennessee.
"First off, I want to thank the fans and the students for such a great atmosphere," UA head coach Bobby Petrino said. "It gave us a big lift during our preparation. I'm proud of the way our players prepared this whole week and they competed extremely hard today."
Mallett moved into fifth place on Arkansas' career passing yardage list with 5,062 yards, passing Brad Taylor, who compiled 4,802 yards from 1981-84. Mallett also advanced to eighth place on the school's career total yardage list with 5,058 yards, surpassing Darren McFadden's 4,795 yards. With his 357-yard passing output, Mallett secured his ninth career 300-yard passing game after completing 25 of 38 pass attempts.
Razorback receiver Joe Adams caught four passes for 45 yards, extending his streak of games with at least one reception to 26, which has spanned his entire Arkansas career and is the longest active in the Southeastern Conference. Jarius Wright led Arkansas with six catches for 131 yards.
"Things really opened up for Jarius Wright tonight," Petrino said. "It's not always going to be the same player every game, so each player has to be ready because you never know when a good game is going to come from a certain player."
The Razorbacks only needed 50 seconds for their first score of the game. Mallett connected with Wright for 31 yards and followed that with a 43-yard scoring toss to running back Ronnie Wingo Jr. The scoring drive ranks as the third-fastest by the Razorbacks this season.
Alabama's Mark Ingram scored the equalizing touchdown on a 54-yard run to the end zone, tying the game 7-7 at 6:21 in the first quarter. Ingram finished with 157 rushing yards and two touchdown runs.
Arkansas freshman kicker Zach Hocker broke the tie at the 1:42 mark in the first quarter, nailing a 31-yard field goal to take the lead to 10-7. Hocker improved to 4-of-4 on field goal attempts in his career later in the contest after making a 48-yard attempt at 5:04 in the third quarter. The latter field goal make ties the career-long Hocker set at Georgia last week.
With 15 seconds remaining before halftime, Mallett snuck his 6-6 frame across the goal line from 1-yard out to put Arkansas up 17-10. At the break, Mallett had thrown for 250 yards, already securing the 16th 200-yard passing game of his UA career and 18th overall.
The Crimson Tide found the end zone in the third quarter on a 20-yard scoring pass from Greg McElroy to Trent Richardson. The score closed the Razorbacks' advantage to 20-14 with 0:44 remaining in the third quarter.
Alabama scored twice in the fourth quarter to secure the lead; first from a 36-yard field goal from Jeremy Shelley at the 6:01 mark and again from an Ingram run from the 1-yard line.
Jerry Franklin led the Arkansas defense in tackles with 11 stops. Cornerback Ramon Broadway and lineback Jerico Nelson both had nine tackles each. Razorback defensive backs Rudell Crim and Andru Stewart both recorded interceptions in the contest. For Crim, it was his second this season, while Stewart grabbed his first. The Razorbacks have intercepted at least one pass in four of their last five games.
Arkansas entered the game averaging an SEC-best 4.0 sacks per game and added three sacks to that total against Alabama. Tenarius Wright notched two sacks for 18 yards lost and Jake Bequette added a sack for a five-yard loss. Bequette, who notched a sack for the third straight game, now leads the team with 3.0 this season, while Wright reached the quarterback for the second straight game.
"