Alabama makes all the plays, rolls Hogs 38-14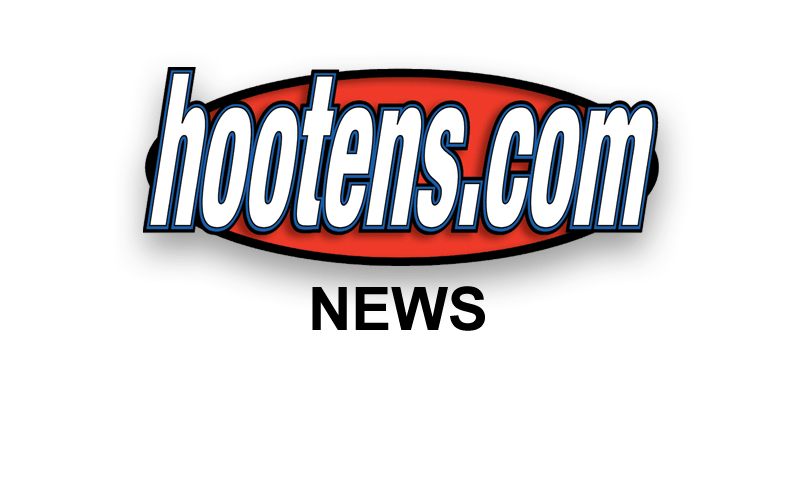 TUSCALOOSA, Ala. - Alabama's Crimson Tide rolled over Arkansas in every phase, 38-14 in the SEC opener for both teams Saturday at Bryant-Denny Stadium.
Ranked 14th and 12th by the AP and USA Today polls but likely to fall when the new polls are released Sunday, the Razorbacks take 3-1 overall and 0-1 SEC West records into next Saturday's non-conference game at the Dallas Cowboys Stadium against Texas A&M.
A&M began Saturday ranked eighth but lost, 30-29 Saturday to Big 12 rival Oklahoma State.
That both Arkansas and A&M lost Saturday makes their game in Arlington, Texas, more likely to kick off at 11 a.m on ESPN rather than as part of CBS's afternoon-evening doubleheader.
Immediately after the Tide rolled Arkansas, CBS announced Alabama would play next Saturday night's prime-time game against SEC rival Florida.
The Tide, now 4-0, 1-0 in the SEC West, entered Saturday ranked third in the second in the AP and USA Today polls and looked even better than that outclassing the Hogs.
"We just got beat in all three phases," Arkansas coach Bobby Petrino said. "They made the plays and we didn't. They had all the big plays in the game."
Alabama scored 17 points off special teams and seven from its defensive with cornerback DeQuan Menzie picking off a pass from quarterback Tyler Wilson in the second quarter and returning it for a 25-yard touchdown.
Alabama tallied the game's first touchdown, A.J. McCarron''s 37-yard pass to uncovered tight end Michael Williams on a fourth-and-4 fake field goal. Alabama special teams stunned Arkansas again when Marquis Maze returned a Dylan Breeding punt for an 83-yard third-quarter touchdown.
The Tide's Jeremey Shelley kicked a 20-yard field goal after Arkansas's defense put up a second-quarter goal-line stand with three stops on third and goal from the one, the last one with defensive tackle Byran Jones nailing running back Trent Richardson for a 2-yard loss.
It was the only play of the day Richardson went backwards. Otherwise, the running back whose tackle-breaking 53-yard touchdown triggered the 35-7 Alabama avalanche the last time Arkansas visited Tuscaloosa in 2009, was unstoppable.
Richardson carried 17 times for Saturday for 126 yards and turned a McCarron (15 of 20 for 200 yards) screen pass into a 61-yard touchdown.
That pass was nearly picked off, sailing through the hands of Arkansas freshman Trey Flowers.
"We got to be able to make the plays," Petrino said. "You get yourself an opportunity to make the plays and then it's about doing it."
Backup defensive end Flowers played nearly the whole game because Arkansas starting defensive end Tenarius Wright was injured in the first quarter and did not return.
The Hogs were already without senior starting defensive end Jake Bequette (idled by a hamstring injury since the Sept. 10 New Mexico game). Starting cornerback Isaac Madison was injured early against Alabama and replaced by senior backup Greg Gatson.
Arkansas did answer Alabama's first touchdown with a 12-play 63-yard drive capped by Wilson's 10-yard TD pass to running back Dennis Johnson for a 7-7 tie with 1:18 left in the first quarter.
The Hogs reached the end zone twice on that drive but running back Ronnie Wingo's rushing touchdown was voided by a holding penalty before Wilson and Johnson connected.
Momentum appeared in Arkansas' favor when the goal-line stand compelled Alabama to settle for a field goal after a first and goal at the one.
"It was a really nice goal-line stand," Petrino said. "That gave you the chance to go in the locker room down three and come out and have the ball to start the second half."
Unfortunately for Arkansas, between Shelley's field goal at 5:35 and intermission, Wilson and receiver Greg Childs appeared to miscommunicate on the pass that Menzie deflected then grabbed and took for the 25-yard touchdown at 4:48 for a 17-7 halftime lead.
Maze's 83-yard punt return touchdown and Richardson's 61-yard screen pass blew Arkansas away early in the third quarter.
"I thought the first half our defense played pretty well," Petrino said. " But they came out in the second half and we couldn't stop them."
Alabama running back Eddie Lacy (13 carries for 61) scored the game''s last touchdown on a 4-yard run with 4:40 left in the third quarter.
Arkansas did cut it to 31-14 on Wilson's 19-yard touchdown pass to Cobi Hamilton thrown just an eyelash before Wilson took a horrendous hit from linebacker Adrian Hubbard.
CBS announcers Verne Lundquist and Gary Danielson repeatedly admired Wilson's courage and toughness counting six times the the fourth-year junior from Greenwood got clobbered just an instant after delivering a pass.
Wilson was never officially sacked and completed 22 of 35 for 185 yards and touchdowns against the one interception.
Wilson had little help from a running game that Alabama's superb defense limited to 17 yards net on 19 carries.
"I think he does a good job with hanging in there and making throws," Arkansas quarterbacks coach Garrick McGee said postgame. "He is a tough kid. No one ever questions his toughness and his commitment to help our team win."
However, it takes more from Wilson and the whole team, McGee said.
"I need to watch the film, but i think he needs to focus more on doing what he's coached to do consistently," McGee said. "We just need to play better. We need to understand what it takes to win games like this. We need to do what we're coached to do on a more consistent basis."
Why couldn't they get it done?
"I think it has something to do with (Alabama) Coach (Nick) Saban and his staff and the personnel they have," McGee said. "But I can't quite answer it because we have a veteran team. Most of our kids are veterans. They understand what it takes to go into this type of environment and win. Your attention to detail has to be at an all-time high. And we just didn't have it for whatever reason today."
Can they bounce back against A&M?
"That's what the big question is going to be," McGee said. "Do we have the leadership from within our team to continue to push forward and get out of this? or is our leadership going to let the team fade away?"
"