RazOrbaX Report: Hootens.com coach Smithson breaks down Rutgers game, calls for adjustments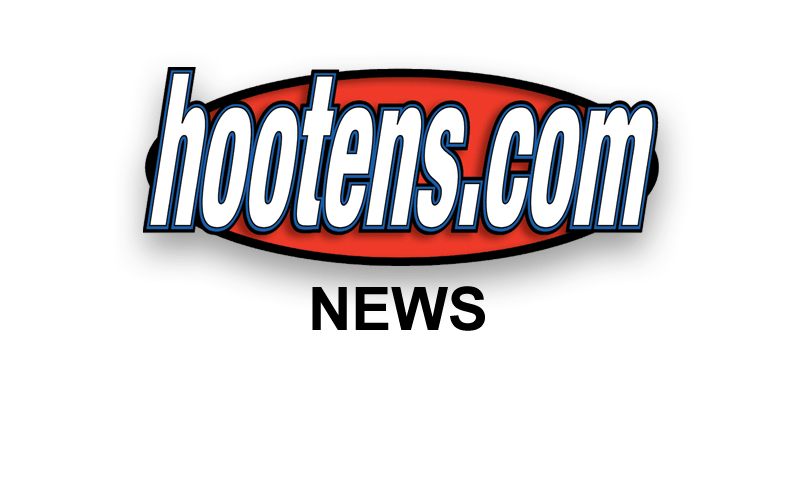 FAYETTEVILLE - I never thought I would see another season like 1990. Arkansas returned an All-SWC quarterback with some weapons after going 10-2 and 10-2 in 1988 and 1989. In 1990, it brought in a new head coach and defensive coordinator. Arkansas goes 3-8 and loses seven in a row by a combined score of 287-145. The defense could not stop anyone and could not catch a break. A 54-26 loss to TCU to open conference play broke the dam.
Coach Smithson says give the
ball to Dennis Johnson!
I fully expected Arkansas to beat Rutgers last week. Rutgers is a good football team but had scored a season-high of just 26 points. I never saw 35 coming from the Scarlet Knights without a lot of help. Arkansas' turnovers stopped Razorback drives but did not give any points to Rutgers. The most disheartening thing was a 54-percent passer throwing for 397 yards and five touchdowns.
WHERE'S THE D?
Arkansas mixed it up on the defensive line Saturday with success. The Razorback defense played a lot of odd fronts against the primarily running Scarlet Knights. The HOGS also shifted on the defensive line prior to the snap in an attempt to confuse the Rutgers offensive line. Defensive tackle DeQuinta Jones played a lot at defensive end and did a great job of controlling the edge. What you gain in strength though, you lose in speed. Arkansas did not sack Rutgers QB Gary Nova. Senior Terrell Williams played well in his first extended action, but he did get beat on Rutgers' first TD pass to their running back Jawan Jamison. Rutgers was stubborn about running the football, and Jamison got 118 yards, but it took 33 carries. On his longest carry of the night (and his biggest for Rutgers), he bounced outside against a 4-4-3 defense for the HOGS. Rutgers was backed up to its 1, and the middle of the Arkansas defense stuffed the play and Jamison broke around the end. Chris Smith was standing as an outside linebacker and could not cut off Jamison.
The Razorbacks could not cover the receivers. The rest of Arkansas' opponents must be drooling after watching a running team like Rutgers complete 71 percent of its passes and allow no sacks against the Hogs. Arkansas mixed zone and man defense Saturday but nothing worked well. Maybe the biggest play of the game was early in the third quarter. Rutgers passed incomplete on first down (pressure on the QB) and on second down threw again. Safety Eric Bennett dove in front of the receiver and almost intercepted the pass. On third down, the Knights complete a pass for a 13-yard gain and pushed a 14-10 lead to 21-10. If Bennett had been able to hold on, Arkansas would have been 30 yards from the lead.
REVIEW OF OFFENSE
The HOGS were their pass-happy selves, but after a week and a half off, Tyler Wilson hit only 50 percent of his passes. While he wants a higher percentage, 20 yards a completion is great. His biggest error of the night was not throwing away a second-and-goal pass that was intercepted. Cobi Hamilton was a beast, but even he had a just-miss moment that could have turned the game. Hamilton caught a 29-yard pass and was on his way, but as he cut back he stumbled and fell at the 16. If he keeps his feet, Arkansas scores a TD instead of a field goal.
Arkansas talks about running the ball, but right now the blocking assignments are too inconsistent. In watching the replay, the Arkansas line always seemed to miss one block that kept a running play from being a big play. The coaches are trying so hard to get Davis back into the groove that Dennis Johnson is getting overlooked as the Razorbacks leading rusher. Johnson needs to start and get the carries. The Razorbacks must make a commitment to running the ball. The HOGS are a little predictable when they are going to run: I formation equals a run, and four-wide shotgun equals a pass. Arkansas needs to get creative about down-distance-formation to get the running game going.
The Arkansas fans showed up Saturday and stayed longer than I expected. It has been a tough four weeks for the fans and the team. Great expectations have turned in "will Arkansas win another game?" In 1990, the Arkansas defense gave up 54, 49, 49, 62, 19 (HOGS only scored 11 in that game), 34, 20 and 29 in its eight games. The 2012 Razorbacks have given up 24, 34, 52 and 35 points so far. The Aggies will try to run 100-plus plays, and most of them will be passes. Can Arkansas score 49-plus points a game the rest of the season? Can the HOGS get a little luck?
CAN HOGS CATCH A BREAK?
Rutgers got all of the breaks. A pick-up-the-flag on a block in the back on the fake punt. Offside on Arkansas that changes three points into seven. A missed interception and then a very late timeout that gave Rutgers another opportunity to make a third-and-10 first down. McKay drops a TD and the Hogs settle for three. Hamilton stumbles, and instead of a TD, Wilson throws an interception.
Arkansas has talent but it has to come together in lock step with each other. That includes the coaching staff for the remainder of the season. Since the ULM game talk has turned to the next coach. Let me know who you think will lead the HOGS in 2013? I will let you know what I think in a few weeks. For now, take a breath, kiss your significant other, thank God for another day and ROOT HOG OR DIE!
"