Hogs say they can protect QB at Bama; Childs, Wright return; notes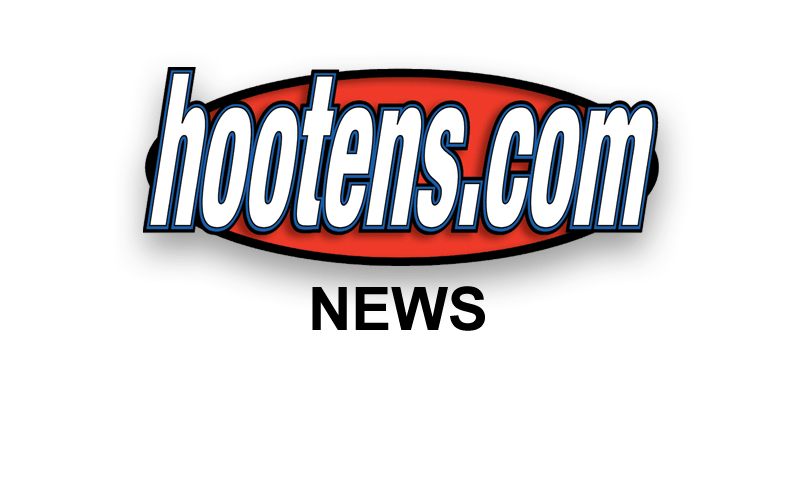 | | |
| --- | --- |
| | |
| | QB Tyler Wilson |
FAYETTEVILLE - Tyler Wilson has pieced together a 3-0 start as Arkansas' starting quarterback.

But can he stay in one piece Saturday when the Razorbacks try to defy 11-point underdog odds at No. 3 Alabama?

Arkansas' coaches and players acknowledge 24-point underdog Troy hit Wilson too often last week after Wilson experienced concussion type symptoms and didn't play the second half of the Sept. 10 victory over New Mexico.

"He's taking too many hits," Arkansas junior running back Ronnie Wingo said. "We've just got to protect him more, especially this week."

If the Hogs couldn't protect Wilson against Troy, how do they keep maybe the best and baddest defense in the country from whacking him in the SEC opener in Tuscaloosa?

"Against Troy we had some breakdowns in protections, plays where people didn't finish," Arkansas sophomore offensive guard Alvin Bailey said Tuesday."We came out here and got after it today. That's one of the O-line goals this week."

Several on Alabama's defense have pointedly stated one of their goals is to exploit Arkansas' rookie starting offensive tackle, true freshman Mitch Smothers.

The words weren't unexpected to the May alum of Springdale High. "Oh, yeah, of course," Smothers said of expecting Alabama's veteran defense to single out the rookie. "But it's a team effort."

The team, says fifth-year senior starting offensive guard Grant Cook, has the rookie's back but they don't deem him a rookie any more.

"We're right there with Mitch," Cook said. "We've got his back. He's a great football player, and he's picked up the offense great. He's a starter, he's one of us now. We don't even see him as a freshman. He's on the starting five of the offensive line."

OK, then, how do the veterans and the rookie better protect their quarterback against a much better defense than they've seen?

"We've got know the game plan, and play with great effort habit, as Coach K (offensive line coach Chris Klenakis) would say," Cook said. "Every snap we've got to come and bring all we've got, and that's against any SEC team. Every week from here on out, it's conference play, and the stakes are higher now."

Especially high against an Alabama team that broke Arkansas' heart 24-20 last season in Fayetteville after slaughtering the Hogs 49-14 and 35-7 in 2008 in Fayetteville and 2009 in Tuscaloosa.

"I've been around for five years, and we've never beat Alabama," Cook said, noting he was a 2007 redshirting freshman when the Hogs were edged 41-38 in Tuscaloosa. "So we're really looking forward to this Saturday."

Arkansas offensive coordinator Garrick McGee after Tuesday's practice said Troy wasn't beating Arkansas one on one but on blitzes capitalized on "some mental breakdowns and the quarterback got hit."

Head coach Bobby Petrino says pass protection is a coordinated team effort of proper blocking on proper assignments and the quarterback delivering on time to receivers running their proper routes.

Any breakdown in any of the above can lead to a quarterback sack, Petrino said.

WRIGHT, CHILDS BACK
Senior wide receivers and Warren High grads Jarius Wright (knee injury against New Mexico) and Greg Childs (grandmother died last week) didn't play against Troy but practiced Tuesday and appear good to go against Alabama, Arkansas offensive coordinator Garrick McGee said.

"They looked fresh," McGee said. "Childs had a tough week. He had someone pass away that's really important to him. But he looked fresh and ready to go. Jarius had a good day. We were happy with where he was."

Wright, one of the players media available post practice, said, "I've been running for most of a week now. I feel real good. Definitely will be ready to go on Saturday."

Details on defensive end Jake Bequette's progress (withheld from the Troy game because of a hamstring injury) will be asked of defensive coordinator Willy Robinson after today's practice.

CLOSED GAMES?
Arkansas' coaches are so accustomed to closed practices it seems they instinctively react like games are closed, too.

Asked about some of the No-Huddle offense that the Hogs ran against Troy, McGee responded, "I didn't know that we were in No-Huddle. We were just trying to go at a fast tempo. I didn't want everybody in the world to know we were in No-Huddle."

Well, aside from the 69,000 at the game, it was on TV and presumably on Alabama's game film.

So McGee did explain.

"We feel we have got a lot of fast kids on our team and we really trust and believe in our conditioning," McGee said. "We just want to use it as an advantage and try to use our conditioning as an advantage and play as fast as you can play, try to get as many reps as you can get in throughout the game. It tended to work for us the other night."

"