Hogs lose another non-conference game at home; Bielema commits to keep sawing wood""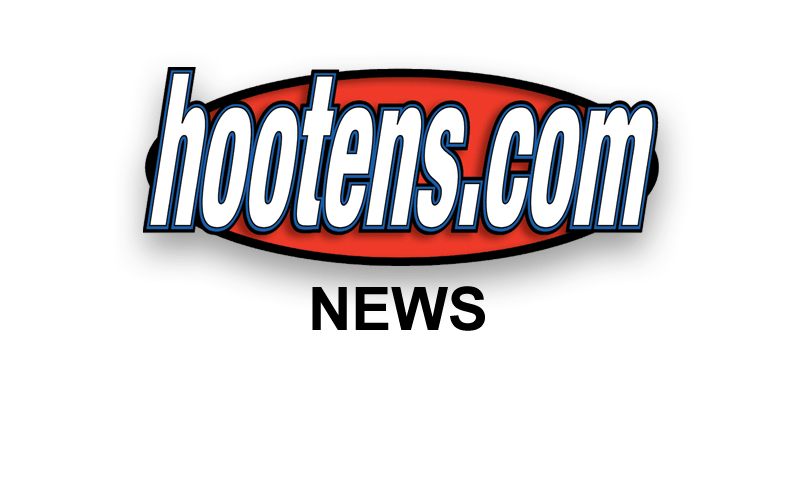 FAYETTEVILLE - Arkansas' non-conference nightmare continues.
The Hogs lost to Texas Tech, a preseason pick to finish in the bottom half of the Big 12, 35-24 in front of 73,334 Saturday night at Reynolds Razorback Stadium.
A week ago, Arkansas lost 16-12 to 21-point underdog Toledo of the Mid-American Conference in Little Rock. Arkansas (1-2) starts SEC play next Saturday night against Texas A&M at the Dallas Cowboys AT&T Stadium.
Arkansas romped 49-28 over Texas Tech last year in Lubbock, but that was with then-freshman quarterback Patrick Mahomes on the bench.
Mahomes emerged late last season and now the sophomore starts for the Red Raiders (3-0). He dazed Arkansas' defense, completing 26 of 30 passes for 243 yards. Mahomes was intercepted twice but his performance far outweighed the miscues, throwing for one touchdown, running for two more among 10 carries for 58 yards and making nearly every right decision by extending plays with his legs or hitting the open man.
"The biggest difference in the game was the quarterback keeping things alive with his feet," Arkansas coach Bret Bielema said. "Last year we got critical turnovers to give our offense a chance to get in front but tonight we never had the game-changer. We had that third-and-11 in the second half and (Mahomes) got outside for the biggest difference in the game."
A trick play, Jakeem Grant's 72-yard TD halfback pass to Reginald Davis, also helped Tech's cause.
Arkansas quarterback Brandon Allen completed 16 of 21 for 196 yards and two TDs.
And the Razorbacks running game, resolved to reemerge after netting but 103 yards against Toledo, netted 228 with Alex Collins rushing 170 and a TD on 28 carries (6 ypc).
Collins ran 221 on Tech last year to net 391 yards rushing in the home and home series that concluded Saturday night.
For a half Saturday, the Hogs matched success in the battle of contrasting styles before Mahomes stole the second-half show and the game.
Arkansas took its time while Texas Tech was in a hurry to reach a 21-21 first-half standoff.
Texas Tech took leads of 7-0, 14-7 and 21-14 on three scoring drives, two in the first quarter and one in the second, taking but 2:39, 2:26 and 26 seconds.
Arkansas tied it 7-7, 14-14 and 21-21 on drives consuming 4:10 in the first quarter and 7:03 and 6:49 in the second quarter.
Tech forced tempo early chasing Arkansas three and out on the game's first possession and then zipping through the Arkansas defense for 77 yards on 8 plays capped by Mahomes 3-yard touchdown pass to Reginald Davis.
Davis would catch the Hogs and safety Josh Liddell off guard in the second quarter on Jakeem Grant's 72-yard touchdown off a halfback pass that completed the 2-play 26-second possession for Tech's 21-14 lead with 7:52 left before intermission.
Patrick Mahomes, Tech's fine quarterback completed 12 of 15 first half but he underthrew one long attempt that Arkansas cornerback D.J. Dean picked off at the Arkansas 40, atoning for a pick that Arkansas quarterback Brandon Allen had just thrown when receiver Drew Morgan got knocked down on his route.
Allen retaliated with a 34-yard pass to wideout Jared Cornelius but Cornelius broke his arm on the reception, Bielema confirmed postgame.
On the sidelines Cornelius joined receivers Keon Hatcher and Cody Hollister, undergoing foot surgeries after injuries last week, and running back Kody Walker, broken hand from the loss to Toledo.
Collins, 93 first-half rushing yards, covered the final 21 yards after Cornelius' catch with five runs to score from the two with 3:06 left in the first quarter.
Tech responded with its 8-play 75 yard drive, including DeAndre Washington's 38-yard run plus a personal foul on Arkansas defensive end Jeremiah Ledbetter setting up first and goal at the nine.
Mahomes scored the touchdown from the one with 21 seconds left in the first quarter.
Collins popped a 22-yard run and Allen threw 11 and 10-yard pass on the drive that took 7:07 was capped by Allen faking a handoff right to Collins and rolling left for an easy 7-yard TD to tight end Hunter Henry.
Arkansas overcame an illegal block penalty called on receiver Dominique Reed on to achieve its 11-play scoring drive capped by Allen's 24-yard play-action pass down the middle to receiver Drew Morgan with 1:03 left in the half.
Arkansas cornerback Jared Collins a intercepted a Mahomes deep pass two plays before the half's 21-21 end.
Tech started the second half like it started the first half with Mahomes picking Arkansas apart. This time Mahomes took some time to do it, 4:29, completing an 11-play, 77-yard drive with his 2-yard touchdown run putting the Red Raiders up, 28-21 with 10:31 left in the third quarter.
Arkansas responded driving from its 25 to the Tech four, but the Red Raiders penetrated off the edge to stop running back Rawleigh Williams for yard loss on third down.
So the Hogs settled for the game's first field goal, Cole Hedlund's 22-yarder to trail 28-24 with 2:00 left in the third quarter.
Tech overcame a holding penalty for the 9 play 83-yard drive that put the game out of reach on Justin Stockton's touchdown up the middle draw at 13:09 of the fourth quarter.
Allen had the Arkansas believing their Razorbacks were back in it with an apparent 5-yard touchdown pass to Hunter Henry after some yeoman running by Collins. The fans' cheers quickly turned to jeers as Henry was flagged for pass interference.
Allen's third down pass falling short intended for tight end Jeremy Sprinkle had the Hogs settling for a field goal again. This time Hedlund's 37-yard attempt missed wide right with 8:09 left.
Tech went completely from hurry-up to power the clock down though still with three big Mahomes passes extending the drive to the Arkansas four.
Arkansas did hold and caught a break when Michael Barden, 5 for 5 on PATs, missed a 22-yard field goal.
Tech got it back as Collins, fighting for more yardage, couldn't hang on to the ball as Tech defenders made the strip at Arkansas' 41 then took a knee twice to complete its revenge.
"We have to wash the slate and jump into A&M," Bielema said. "We have to keep sawing wood and get our players better on a daily basis."
"