Hogs: Confident teams collide 6 p.m. Saturday in Fayetteville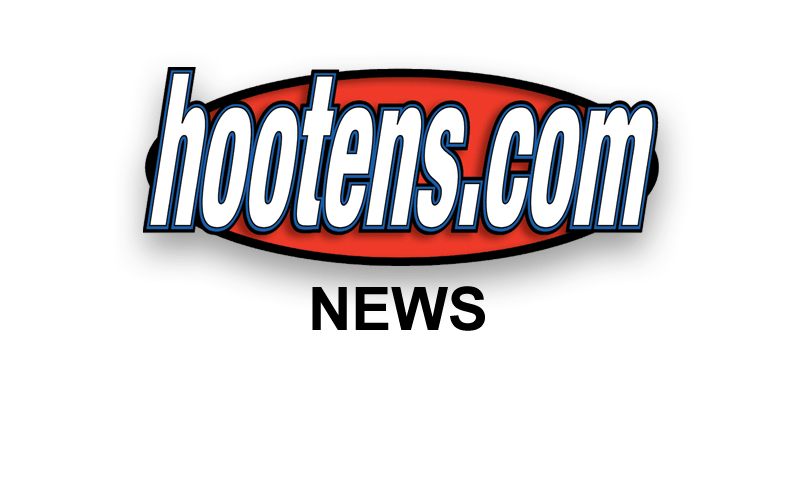 FAYETTEVILLE - Arkansas faces more formidable teams down the SEC road than the Northern Illinois Huskies of the Mid-American Conference visiting Reynolds Razorbacks Stadium Saturday night.
However since Oct. 22, 2011 no SEC team or any other football team from any league rides the road stringing successes like the Huskies (3-0) clashing with the Razorbacks (2-1) at 6 p.m. on ESPNU.
NIU has won a nationally leading 17 consecutive road games, including two the last two Saturdays under second-year Huskies Coach Rod Carey at Northwestern of the Big Ten and UNLV of the Mountain West.
Under Dave Doeren, previously an assistant to Arkansas second-year Coach Bret Bielema at Wisconsin, the Huskies began their 17-road games victory streak in 2011 at the University of Buffalo.
In addition to MAC games, Doeren's 2012 Huskies that went 12-2 in 2012 and played Florida State at the Orange Bowl, beat Army on the road. Carey's Huskies last year visited Big Ten biggies Iowa and Purdue and beat them both.

CONFIDENT HOGS
Given Arkansas is 0-4 in bowl games against Big Ten teams, including a 2006 loss to Bielema's Wisconsin Badgers, the Hogs have no cause to be haughty even with oddsmakers installing them a 14-point favorite as a SEC team playing at home fresh off thumping the Big 12'sTexas Tech, 49-28 at Tech's Jones Stadium in Lubbock.
Bielema relishes the confidence gained from trouncing Tech since the Hogs snapped a 10-game losing streak just two games ago. Nevertheless, he asserts there better be no overconfidence facing a Huskies team nationally ranked seventh in rushing offense, 16th in total offense, 13th in rushing defense and 36th in total defense.
The Huskies mush on the road with a formula that tends to prevail for most teams most anywhere.
"They play extremely hard," Bielema said. "They are extremely well coached and there's an edge to them that they play in every phase of the game. Without a doubt, their kids expect to have success."

CONFIDENT HUSKIES
The Huskies play confident of success but are old-schooled never to take success for granted.
"There's an old saying about success isn't owned, it's rented," Carey said. "And the rent is due every day."
The Huskies generally pay the rent whether they were quarterbacked the past 12-2 seasons by 2013 Heisman Trophy finalist Jordan Lynch or this season by Drew Hare, completing 32 of 51 passes so far for 494 yards and six touchdowns without an interception this season. Hare has also rushes for a 5.2 average and was honored as MAC Player of the Week. Hare's 54-yard TD pass to top receiver Da'Ron Brown broke a 34-34 tie before the Huskies beat UNLV 48-34 last Saturday in Las Vegas.
Hare's run-pass threat, aided by three fine alternating running backs of complementing styles while receiver Brown has already caught 19 passes for 357 yards and four TDs, will stress an Arkansas defense like it hasn't been stressed since opening at Auburn.

AUBURN GOOD PREP FOR NIU
Bielema said playing Auburn prepared the Razorbacks for last week's trip to Lubbock. Now Arkansas defensive coordinator Robb Smith says playing against the uptempo run-pass threat of Auburn's uptempo but physical Spread offense prepares the Razorbacks for NIU.
"There are elements from their run game where there are certain similarities," Smith said of NIU and Auburn. "It's a chance to see if we've made some growth and can improve and we need to."
Smith's defense against Tech got a huge boost from Arkansas' offense running the ball (438 net rushing yards) and clock (40:39 possession time to 19:21) against Tech's defense rebuilding from missing too many parts from last season's 8-5 Red Raiders.
While hitting some key third-down passes, Arkansas QB Brandon Allen only threw 12 times in Lubbock.
Arkansas' offensive bread and butter remains its line and running backs Alex Collins, the SEC and Maxwell Offensive Player of the Week for his 212 yards rushing against Tech, Jonathan Williams, 145 rushing yards and four rushing touchdowns at Tech.
Bielema said, "it's not in the cards," to be so one-dimensional against NIU's stouter defense. He calls Allen and Arkansas' passing game "the best kept secret in Fayetteville." Then again, unless preparing to play them, the Huskies' record of road successes may be the best kept secret in football.
"