Hogs: D preps for Tech's mobile QB Mahomes; injury update; more notes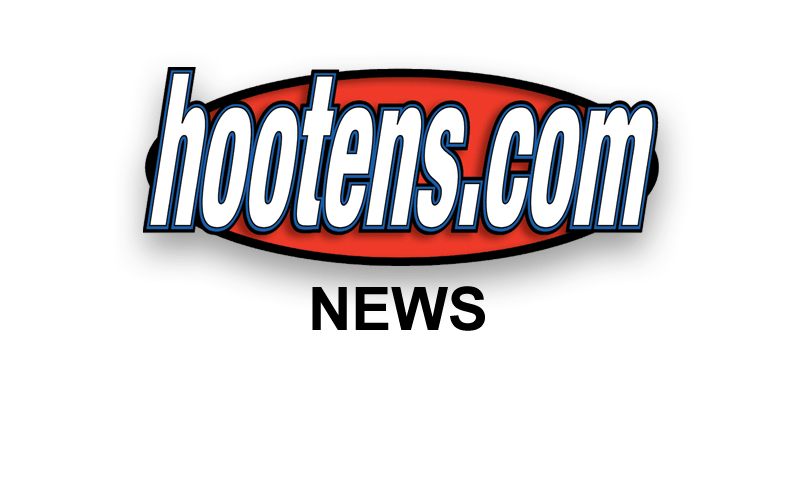 | | |
| --- | --- |
| | |
| | Sr DT DeMARCUS HODGE |
FAYETTEVILLE - While Arkansas tries to repair a running game and compensate for losing another wide receiver to injury, the Razorback defense prepares for a Texas Tech offense that has scored 128 points in victories over Sam Houston State and Texas-El Paso.

Arkansas, 1-1 after a stunning 16-12 upset loss to Toledo, and Tech's Red Raiders (2-0) clash at 6 p.m. Saturday on ESPN2 at Reynolds Razorback Stadium.

HOLLISTER SURGERY
The Razorbacks lost leading senior receiver Keon Hatcher at the end of Saturday's game for a minimum six weeks following Monday's surgery to repair a broken bone in his foot.

Senior receiver Cody Hollister, a career-high four catches for 65 yards against Toledo, had surgery Wednesday after suffering a foot injury during Tuesday's closed practice.

"Unfortunately, Cody Hollister suffered a foot injury during Tuesday's practice that required surgery today," Arkansas coach Bret Bielema said in a statement issued through the UA sports information department. "We expect Cody to make a full recovery and return to action this season."

RUNNING GAME REVIVAL
Arkansas rolled over Texas Tech 49-38 last season, amassing 438 yards rushing.

Last week, senior quarterback Brandon Allen passed for a career-high 412 yards against Toledo after throwing for a then career-high 308 yards in the 48-13 victory over UTEP, but the Hogs failed to run the ball well in crucial situations in the loss to Toledo and netted just 103 yards on the ground.

"I am very happy with the growth of our passing game and the way we have been able to protect our quarterback," Bielema said Wednesday. "Because we are able to have success running the ball last year is why we won. Obviously the truth of this Saturday will determine that - whether we have success or failure again."

COMBATTING A SCRAMBLING SPREAD
Meanwhile, Arkansas defensive coordinator Robb Smith's troops have their hands full with Tech's even more wide open Spread with scrambling sophomore quarterback Patrick Mahomes.

Mahomes didn't start when Arkansas beat Tech early last season but finished the 2014 season as the Big 12 Player of the Week, passing for 598 yards and six touchdowns in Tech's wild 49-44 loss to Baylor.

In 2015, Mahomes is already the two-time Big 12 Offensive Player of the Week. He has completed 51 of 86 passes for 786 yards and eight touchdowns with one interception. As a scrambler, Mahomes averages 6.5 yards per carry with two rushing TDs.

"It definitely makes a big difference," Arkansas junior defensive tackle Taiwan Johnson said of defensing Tech with Mahomes' mobility. "We have to be more aware of our rush lanes and we can't let him get out and make those explosive plays downfield. The dynamic of him being a scrambler changes their offense to a level that most plays that probably would be dead he can keep them alive. We have got to make sure we are on top of that."

Arkansas prides itself on being a physical defense but is it hard to exert physicality against a finesse offense spread all over?

"When you are bred on physicality you can always play any style of ball," Arkansas senior defensive tackle DeMarcus Hodge said. "Wherever the ball is lined up you just get after it. You can impose your will no matter what type of ballgame it is."

SCORES TO SETTLE
Hodge was asked about the Red Raiders' incentive after being embarrassed a year ago by Arkansas, but Hodge said the Hogs must atone for last week's embarrassing loss.

"They are going to come in hungry and chomping at the bit to get at us this year, but we have something to prove ourselves and this is a good week to do it," Hodge said.

Johnson expressed similar sentiments, especially about Arkansas' incentive.

"It just adds fuel to the fire," Johnson said. "I am trying to get that game out of my memory so I am ready for this next one. We have to prove not only to the world but to ourselves that we are better than that and it's time to show it."

TOLIVER EMERGES
A plus to defending Tech's Spread is one less Razorback linebacker, a position low on depth behind main man Brooks Ellis. Arkansas will add nickel back Henre Toliver to the starting secondary.

"Henre' Toliver needs to play as much as we can play him," Bielema said. "He's a very talented player."

"