Frustrated Tyler Wilson can only watch as No. 1 Alabama buries Razorbacks 52-0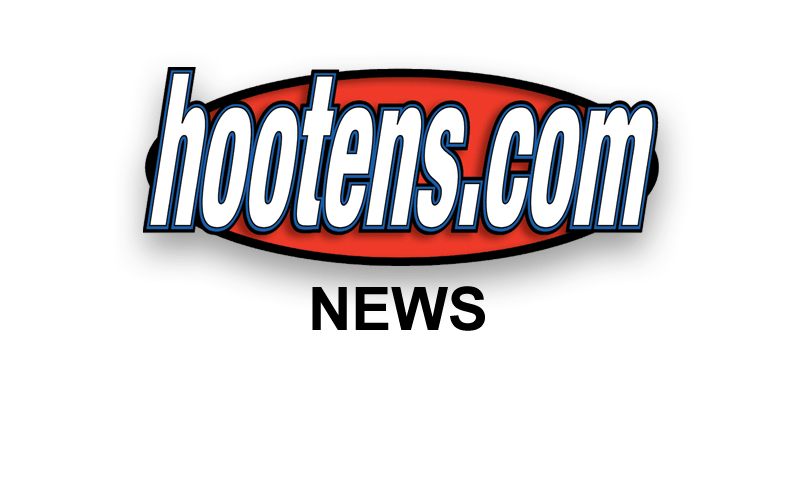 FAYETTEVILLE - Alabama's Crimson Tide rolled in the rain Saturday 52-0 over Arkansas in an SEC opener at Reynolds Razorback Stadium.
The No. 1 and reigning national champion Tide dominated all phases while securing five Arkansas turnovers to take a 3-0 record back to Tuscaloosa for next Saturday's non-conference game with Florida Atlantic.
A soaked and mostly forlorn, 74,617 considerably departed before the finish. They saw their Razorbacks, nationally ranked eighth until last week' overtime loss to 30-point underdog Louisiana-Monroe, embarrassed on CBS national TV going into next Saturday's 6 p.m. non-conference game here vs. Rutgers.
"That's as bad as I can remember, offense, defense and special teams," Arkansas coach John L. Smith said. "You can't turn it over five times and win a game, especially against a great team like Alabama."
Arkansas had not been shut out since 1995 (28-0) at LSU and not been shut out in Fayetteville since 1966 (7-0) by Baylor.
Arkansas lost senior All-SEC quarterback Tyler Wilson to a head injury during that loss to Louisiana-Monroe and Wilson, though dressed out, was withheld against Alabama.
"Do I feel we gave up at times, absolutely," Wilson said. "It sucks that I can't do anything about it. As a leader, it sucks to see people not do their jobs and see things go wrong. We've got a big game against Rutgers next week. I am going to do everything I can to be a part of it. I am going to make sure of it going forward."
Wilson's absence was quickly addressed by Alabama coach Nick Saban after noting he has set a standard since the 41-14 season-opening victory over Michigan: "We have been fighting with this group ever since the Michigan game getting them to demand more of themselves. I think we started to gain a little bit today. As we got into the game, I was really pleased with the way we played."
He then noted Arkansas' handicap.
"I think every one should have a tremendous amount of understanding for Arkansas' circumstances," Saban said. "Tyler Wilson is one of the best quarterbacks in the country and the whole program is built around this guy."
Wilson's availability for the Rutgers game remains "day to day," Smith said pending recovery of his concussion symptoms.
Wilson had seen a specialist Thursday, Smith said and was not medically cleared to play.
Redshirt freshman Brandon Allen (10 of 18 for 60 yards), and fourth-year junior Brandon Mitchell (1 of 7 for 19 yards) struggled to achieve 137 yards total offense against an Alabama defense that had swamped Big Ten power Michigan 41-14 two games ago.
The Tide rolled with equal ease, rushing (225yards) and passing (213 yards) with starting quarterback AJ McCarron (11 of 16 for 189 yards and a touchdown) before taking a seat after two series in the third quarter with Alabama up 38-0.
Allen threw two interceptions in Alabama's 24-0 first half.
Dennis Johnson, on a fumbled kick return, and running back Knile Davis, fumbling at the Alabama 17 upon review after he was first declared down, turned it over during Alabama's 14-0 third quarter. Davis fumbled to Alabama again at the Arkansas 28 with 6:18 left in the game.
Johnson's fumble was the only kickoff that Alabama's Cade Foster (51-yard field goal in the first half and a 52-yard near-miss off the cross bar) didn't kick out of the end zone.
The No. 1 ranked, reigning national champion Tide romped to a 24-0 first half during which Arkansas netted but 44 yards including minus 5 rushing, threw two interceptions and deep-snapped once over its punter's head.
The bad snap by Will Coleman was recovered at the Arkansas 6, setting up Alabama's first score. Running back Eddie Lacy scored on first and goal from the 6 with 9:40 left in the first quarter.
Alan D'Appollonio is Arkansas' regular snapper but Smith said he changed snappers because Coleman, the snapper in 2010 before D'Appolllonio's 2011 arrival, is better on punt coverage.
"I made a decision because of a coverage to put in a new center and that's where we had the first bad snap," Smith said. "I put a young man in a position for that long snap that he shouldn't have been. So if you are going to blame anybody, blame me."
Coleman also snapped high but holder Brian Buehner got it down for Arkansas' lone first half-scoring threat gone awry as Zach Hocker's 41-yard field goal bounced off the upright.
A controversial call denied Arkansas' other big first-half opportunity. Arkansas special teamer Cameron Bryan recovered Alabama punt returner Christon Jones' fumble at the Alabama 20, but Jones' forward progress was deemed already halted.
Smith, whose challenge had voided Arkansas one interception deemed to have hit the ground on review, challenged the ruling on the fumbled punt but to no avail.
There was no controversy to the rest of the half that Alabama dominated. Lacy, from the 1, scored another short field TD after Alabama safety Ha Ha Clinton-Dix intercepted an Allen pass and returned it 46 yards to the Arkansas 3.
Lacy scored his third touchdown, a 10-yarder, capping a six-play 75-yard drive to start the second half.
Johnson's kick return fumble was followed by quarterback A.J. McCarron's 26-yard pass down the sideline to Amari Cooper setting up running back T.J. Yeldon's 1-yard touchdown.
Kenyan Drake, on a 12-yard run, scored first Alabama's fourth-quarter touchdown at 11:32 capping a 15-play, 80-yard drive consuming 7:31.
Third-team Alabama QB Blake Sims ran a 27-yard fourth-quarter touchdown two plays after Davis' second fumble.
"