Hogs lose top receiver Hatcher, but better news on other injuries; more notes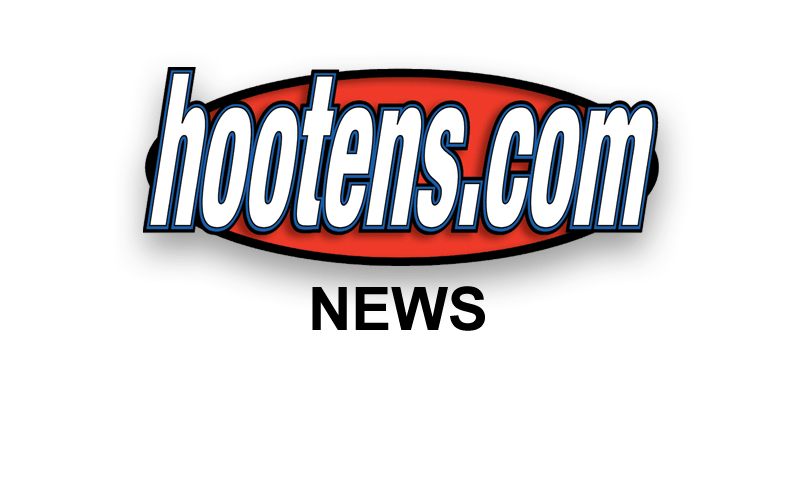 | | |
| --- | --- |
| | |
| | Sr WR KEON HATCHER |
FAYETTEVILLE - Aside from losing a game as 21-point favorites, the Arkansas Razorbacks lost their leading receiver Saturday in their 16-12 upset loss to Toledo in Little Rock.

Senior wideout Keon Hatcher, 13 catches for 198 yards and two touchdowns for the 1-1 Razorbacks, was scheduled for surgery Monday afternoon on his foot, Arkansas head coach Bret Bielema said Monday.

Hatcher "will miss a minimum six weeks," starting with Saturday's 6 p.m. ESPN2-televised game with Texas Tech (2-0) at Reynolds Razorback Stadium, Bielema said.

Hatcher had explored entering last spring's NFL draft but opted to return to Arkansas for his senior year as did senior running back Jonathan Williams. Williams' season-ending foot injury during an Aug. 15 preseason scrimmage required surgery.


Also like Williams, if Hatcher plays no more this season, he has a 2016 fifth-year senior hardship season available at Arkansas.

Williams said he plans to turn pro for the 2016 draft. Hatcher will ponder his future after the surgery.

"I was sitting with him (Hatcher) and J-Will yesterday," Bielema said. "They're both sitting on their little scooters and can't believe that two of our premier players are sitting here with some significant foot injuries, but it is what it is."

Offensive coordinator Dan Enos said his heart "aches for Keon."

"First and foremost, what a great young man," Enos said. "He's just done a tremendous job since I walked in here leading this team, making plays. Just everything he brings, the energy, the maturity in the meeting room and the locker room ... we're going to miss all those things from him while he's out."

Bielema said the team must view this "as an opportunity for other guys to move forward."

For Arkansas' three-receivers sets, Bielema said he will start with sophomore Jared Cornelius (six catches for 116 yards and a TD) and junior Drew Morgan (six catches for 103 yards and a TD) as the wideouts, and redshirt freshman Jojo Robinson in the slot.

Senior Cody Hollister (four catches for 65 yards against Toledo), sophomore Duwop Mitchell and walk-on Luke Rossi are in the rotation and sophomore Kendrick Edwards, originally scheduled to redshirt, will be activated.

Robinson, among the most heralded recruits from the 2014 freshman class, periodically has been under disciplinary suspension during his tenure, including missing the 48-13 season-opening victory over Texas-El Paso.

"I told him, 'You are our starter now.'" Bielema said. "No more where are we going to work him in? Your responsibility to this offense is to know what you are doing and how to execute it."

Enos said "It's up to Jojo" how much he can be counted upon.

"He's very talented, but I always tell the guys, talent and two bucks will get you a cup of coffee somewhere," Enos said. "He's got to be mature. He's got to understand the route discipline and the structure on everything. And he's got to be in the right place at the right time."

Unfortunately, Dominique Reed, the junior speedster from Camden Fairview via Coffeyville (Kan.) Junior College, was not in the right place at the right time for the Razorbacks' team meeting Friday.

Cornelius was suspended the first half against Toledo because he was late for the meeting, but apparently Reed was beyond tardy and not used either half.

"The only person who is going to stop Dominique from playing is Dominique," Bielema said. "I mean he didn't even show up for meetings last Friday until he was called. If I can't count on you to be at a meeting, we're not going to be able to count on you on field."

Kickoff returner Eric Hawkins, carried off on a stretcher when hit returning the game's last kickoff in Little Rock, is OK long term but not apt to practice until late this week and questionable against Texas Tech, Bielema said.

Cornelius' 59-yard punt return would have been a TD but was voided by a holding penalty. Robinson will return kicks if Hawkins can't play, Bielema said.

Junior left offensive tackle Denver Kirkland and linebacker Josh Williams, both unable to finish against Toledo because of injuries, reported before Sunday's practice expecting to play against Texas Tech, Bielema said.

The Razorbacks used Monday as their NCAA mandated day off.

Jump-starting their anemic running game and clamping a hold on the holding penalties pivotal in their tumble to Toledo are major objectives this week, Bielema said.

Even bigger, is not letting go of the rope like the 4-8 team of 2012 under interim coach John L. Smith. Those Hogs crumbled after a 34-31 upset loss to 30-point underdog Louisiana-Monroe in Little Rock the second game of the season.

Bielema said Price Holmes, the Batesville native and assistant strength coach was a walk-on on the 2012 team, assured him this team will regroup.

"P. Holmes said when this happened before people would just go sideways and kind of throw it all in," Bielema said. "He named like five guys off this team and said, 'coach, they're not going to let this happen."




"