Adams, Hogs nail New Mexico 52-3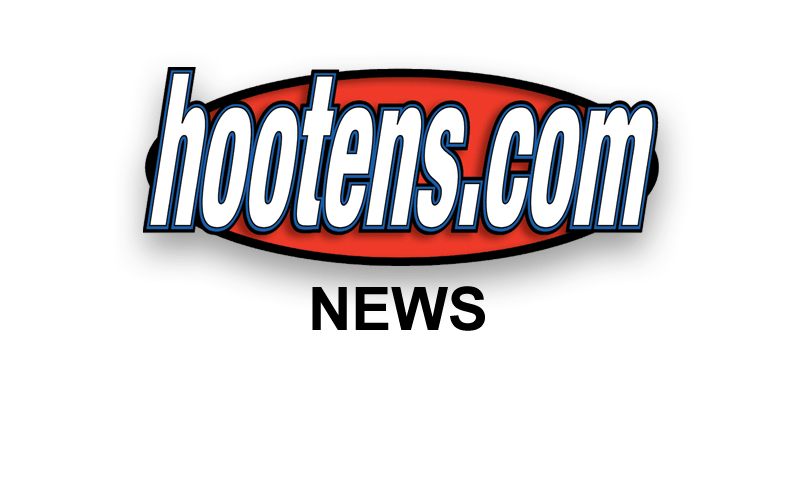 LITTLE ROCK - New Mexico kicked it away from Joe Adams but couldn't play keep-away from him.
| | |
| --- | --- |
| | |
| | Joe Adams |
The Arkansas punt returner, who scored two touchdowns among 174 punt return yards in the Razorbacks' romp of Missouri State, bedeviled the New Mexico Lobos as a running back/receiver Saturday night in the first half of a 52-3 blowout at War Memorial Stadium.

"I thought we did a good job of getting Joe Adams involved early," Arkansas Coach Bobby Petrino said. "He is a special guy with a ball in his hands and we have got to keep doing that."

The Razorbacks, 2-0 with 103 points in two games and a school-record 34 first downs vs. New Mexico, roll into next Saturday's 6 p.m, game with Troy University at Reynolds Razorback Stadium in Fayetteville.

New Mexico (0-2) faced Arkansas backup quarterback Brandon Mitchell the entire second half after junior starter Tyler Wilson completed the first half competing 18 of 26 for 259 yards and a touchdown with an interception while rushing five times for 48 yards including a 7-yard touchdown and 30-yard run. Wilson had concussion symptoms at halftime and was withheld the second half, Petrino said.

Mitchell responded completing eight of 13 passes for 114 yards and a TD and netted 59 yards and a TD on five carries to earn Petrino's praise.

Arkansas' defense kept the Lobos, 14-10 losers to Colorado State last week, without a touchdown and harassed New Mexico quarterback Tarean Austin all night but couldn't sack him as Colorado State did nine times in the Lobos' 14-10 loss.

"We are disappointed we didn't get a sack and stop them a little more," Petrino said. "But our defense did keep them out of the end zone. I thought we had a good week of preparation."

Shifty senior Adams, with two first-half carries for 33 yards and five first-half catches for 72 yards, figured in drives for 17 of Arkansas' 31 first-half points. Marquel Wade also returned a kickoff for an 85-yard TD, and quarterback Tyler Wilson's 7-yard TD run on a drive keyed by his 35-yard pass to Cobi Hamilton.

"We wanted to get Joe touches," Petrino said of using him at running back in addition to receiver, "and we have to continue to use him as many ways as we can. It's unfortunate we had a hold penalty because that would have been a great touchdown for him.

Hamilton caught a 54-yard fourth-quarter touchdown pass from Mitchell with 12:00 left in the fourth quarter to become the game's leading receivers. Hamilton caught five passes for 132 yards, picking up where he left off in Arkansas' 2010 regular-season finale victory over LSU in Little Rock.

"Cobi Hamilton likes Little Rock a lot," Petrino said.

In a surprise start at tailback instead of receiver, Adams, 5-11, 190, dashed 15 yards the first play from scrimmage then carried out a fake as Wilson kept instead of handing off for 30 nearly unmolested yards to the New Mexico 12 before throwing a 12-yard touchdown pass to wide receiver Jarius Wright at 13:03.

But for a holding penalty on teammate Greg Childs, Adams would have notched a 75-yard TD pass off a short Wilson throw on Arkansas' next possession that included an 18-yard Adams run. Zach Hocker missed wide left on a 48-yard field goal attempt.

New Mexico countered with its lone scoring drive going from its 31 to the Arkansas 30 before James Aho kicked a 47-yard field goal with 4:57 left in the first quarter.

Wade outdid that with his 85-yard touchdown return of the ensuing kickoff.

However, Wade's quick score put the Arkansas defense right back on the field and the Lobos drove again, this time to the 21 when an ill-advised fake field goal went awry with kicker Aho trying to run it and Arkansas defensive end Tenarius Wright forcing a loss-yardage fumble on fourth and 3.

Wilson's interception, picked off by New Mexico linebacker Carmen Messina, put Arkansas on defense again, and required a fumble retrieving save by Jerico Nelson when Wade tried to return New Mexico's bouncing punt kicked away from Adams.

Adams took two short Wilson passes for 10- and 16-yard first down tightrope hugging sideline scampers, and center Travis Swanson recovered a Tyler Wilson fumble before Hocker's 24-yard field goal made it 17-3 with 5:38 left in the half.

An aroused Arkansas defense forced its first three and out since the game-opening series, forcing Ben Skaer's scared-of-Adams punt to shank 21 yards out of bounds to the Arkansas 30.

Wilson, 18 of 26 for 259 yards in the first half, dazzled with 16, 19, 23 and 8 yard passes to Adams, Wright, Hamilton and Wade before his 27-yard pass to Wright at the 1 preceded freshman tailback Kody Walker's 1-yard score at 2:14.

Walker tallied another 1-yard TD capping the eight-play 55-yard scoring drive that sophomore backup quarterback Brandon Mitchell directed in Arkansas' first possession of the second half.

Meanwhile, Wilson had closed the first half with two-minute drill precision directing a 9-play scoring drive in 1:32 from its 23 with Wilson's 7-yard push the defender over the goal-line touchdown leaving New Mexico just 17 seconds before intermission.

Arkansas' defense opened the second half with a three and out before Mitchell quarterbacked a 55-yard TD drive that included Ronnie Wingo's 29-yard run though Wingo would fumble later for Arkansas' second turnover.
Only netting 9 yards on five first-half carries, Wingo ran with sufficient second-half authority to finish as Arkansas' leading rusher, 12 carries for 73 yards.

Mitchell and Kody Walker rammed it down the Lobos' throats for a 14-play 91-yard drive with Mitchell running a 14-yard touchdown with 4:28 left in New Mexico's long night.

"