La.-Monroe knocks out QB Tyler Wilson, his No. 8 Razorbacks 34-31 in OT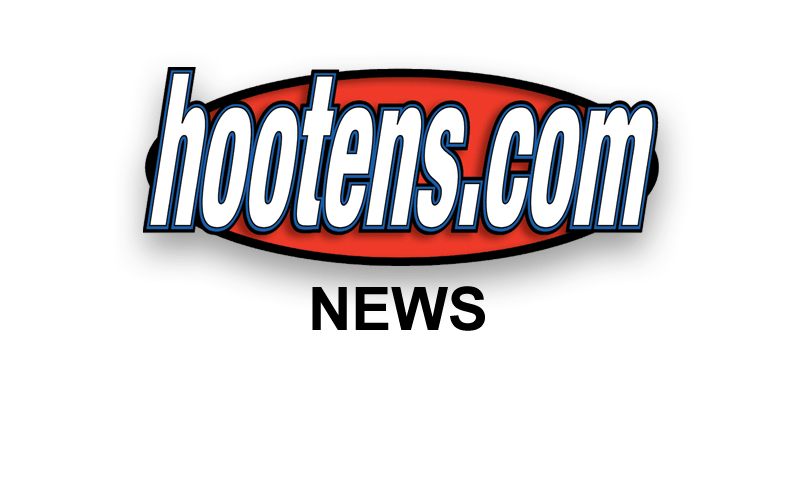 LITLLE ROCK - Louisiana-Monroe outplayed two Arkansas quarterbacks and stunned the eighth-ranked Razorbacks 34-31 in overtime Saturday at War Memorial Stadium.
Hog QB Tyler Wilson has injury
"above the shoulders"
After Arkansas kicked an overtime field goal, Warhawks QB Kolton Browning took a shotgun snap and rolled right into national prominence with a 16-yard touchdown run.

"There were certainly people that doubted us," ULM Coach Todd Berry said. "I had a lot of faith. That doesn't guarantee anything. But this team has great character."

Arkansas coach John L. Smith said Browning was a great QB with great character. The left-handed junior beat the Hogs with his arm (42 of 67 for 412 yards and three TDs) and his legs (69 yards net on 16 carries including the game-winning TD). Browning also ran for key first downs on third and fourth down.

Arkansas played the entire second half and overtime without senior All-SEC QB Tyler Wilson, who suffered an injury announced as "above the shoulders" in the second quarter. Wilson finished 11 of 20 for 196 yards with two TDs and an interception.

"We got outplayed and outreached, and we couldn't get them off the field," Smith, Arkansas' interim head coach, said. "That guy (Browning) did a tremendous job. He made play after play, after play. He had a phenomenal game. We couldn't stop him."

ULM, a 30-point underdog, trailed 28-7 with 9:42 remaining in the third quarter. Browning began the rally with a nine-play, 75-yard TD drive, capped by Jyruss Edwards' 3-yard TD run, cutting the deficit to 28-14 after three quarters.

Early in the fourth quarter, Browning hit Kevin Steed for a 1-yard TD pass. The Warhawks tied the game with 47 seconds remaining in regulation when Browning completed a 23-yard TD pass to Brent Leonard (11 catches of Browning's mostly short passes for 112 yards).

ULM cornerback Mitch Lane (Watson Chapel) made two great breakups of passes thrown by Arkansas backup QB Brandon Allen in overtime before place-kicker Zach Hocker's 37-yard field goal gave Arkansas the 31-28 lead.

Arkansas redshirt freshman Allen quarterbacked a TD drive early in the second half but finished six of 20 and threw an interception late in regulation.

""Very tough situation for him to be in," Smith said of Allen. "I think it's unfair to pass judgment on him, particularly at this time. You look at the film, and believe me, it was not any one person."

Allen didn't get much fourth-quarter help preserving the lead and running the clock with three passes, all incomplete, running off just 16 seconds.

Arkansas cornerback Tevin Mitchel, immobilized and carried off the field on a stretcher during the second half, will be OK, Smith said he was told by doctors.
Backup fullback Cody Walker, starting for fullback Kiero Small (foot surgery), also was borne off the field because of a leg injury.

ULM scored the first touchdown Saturday night and just missed on a short fourth-and-1 pass late in the first half. In between, Arkansas managed to do enough to lead 21-7 at halftime.

With just a 7-7 score to show for it, the Warhawks dominated the first quarter, possessing the ball 10:12 to Arkansas' 4:48.

Arkansas struggled from its first series. Wilson sailed a second down pass too far for wide open Cobi Hamilton and then underthrew the next one, which was intercepted by ULM cornerback Vincent Eddie at the ULM 33.

Browning kept Arkansas off balance with his legs (five carries for 31 first-quarter yards even against a 15-yard sack) and his accurate short passing. He hit eight of his first nine passes, including a 2-yarder on fourth-and-1 from his own 42. He led ULM to a 13-play 67-yard drive consuming 5:03. Browning's 4-yard pass to Centarius Donald gave the Warhawks a 7-0 lead with 9:19 left in the first quarter.

Arkansas tied it with a nine-play, 75-yard drive capped by Wilson's 20-yard TD pass to Julian Horton late in the first quarter.

Only defensive end Chris Brown's 15-yard sack of Browning kept the Warhawks from leading again before Wilson got in rhythm. He completed four consecutive short passes -- three to tight end Chris Gragg -- before finding Hamilton beyond the Warhawks' secondary for a 39-yard TD with 11:08 left in the second quarter.

Wilson and freshman receiver Mekale McKay connected on a 61-yard pass, setting up running back Knile Davis' 3-yard scoring run. Arkansas led 21-7 with 2:25 left in the half.

Browning, 18 of 24 in the first half, marched the Warhawks from their 20 to the Arkansas 2 but eschewed the field goal on fourth down. Browning's throw sailed too high for Tavarese Maye, who was open in the back of the end zone.

Allen took the final snap when the Razorbacks ran out the first-half clock.

Arkansas senior safety Ross Rasner intercepted a pass at the Arkansas 1 to snuff Browning's first scoring bid of ULM's historic second half and overtime.




"