Hogs: Bielema names top players after rout of UTEP; early look at Toledo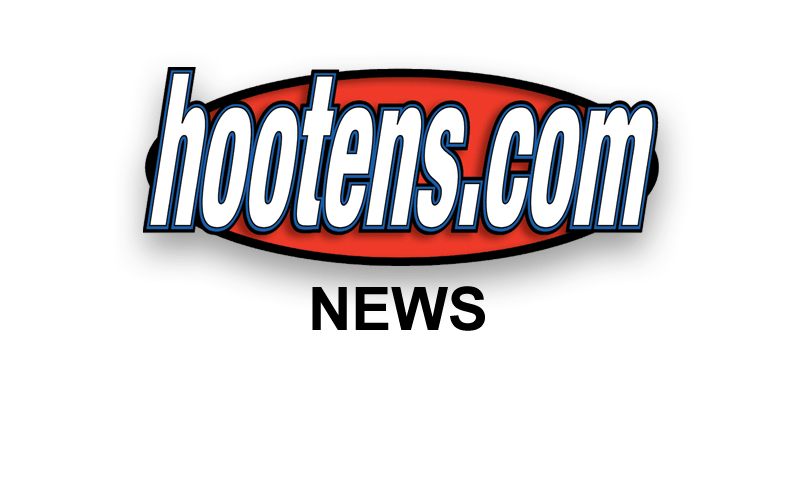 | | |
| --- | --- |
| | |
| | Sr QB BRANDON ALLEN |
FAYETTEVILLE - Rout a team 48-13, and it's hard for coaches to cite just one offensive and one defensive and one special teams player of the game.

So, Arkansas head coach Bret Bielema passed out a passel of honors Monday as the Razorbacks closed the book on their season-opening triumph over Texas-El Paso and prep for Saturday's 3 p.m. SEC Network televised game with the Toledo Rockets at War Memorial Stadium in Little Rock.

Toledo, of the Mid-American Conference (better known as MAC), is 0-0. Incessant lightning canceled the Rockets' season-opener Thursday after one half against Stony Brook. Toledo led 16-7, but all stats of the game are erased and the game declared a no-contest.

Against UTEP, Arkansas senior quarterback Brandon Allen completed 14 of 18 passes for four touchdowns and a career high 308 yards. Senior receiver Keon Hatcher caught six passes for 106 yards, including 20- and 38-yard touchdowns. Junior running back Alex Collins netted 127 yards and a touchdown on 12 carries.

So Bielema honored them all as Offensive Players of the Game.

"All three of those guys had pretty special days," Bielema said. "Obviously, a lot of good things happened in front of them to make it happen."

Bielema on defense awarded co-honors to junior college transfer defensive end Jeremiah Ledbetter, debuting on the second team with eight tackles and half-a-sack and sophomore nickel back Henre Toliver. Toliver opened the second half with an interception and 12-yard return to the UTEP seven setting up Alex Collin's 7-yard TD run, and finished the game with four tackles including two accounting for minus 7 yards.

Against Toledo, Ledbetter may start ahead of third-year sophomore Tevin Beanum of Forrest City at the rush end, Bielema said.

Defensive coordinator Robb Smith is "very excited about his (Ledbetter's) production" but maintains Beanum remains in the mix.

"Rush end has to be a productive spot for us," Smith said. "I thought Tevin did a good job as well. We are fortunate that we have two guys there who can play at the quality level that we expect."

For special teams, Bielema co-starred freshman place-kicker Cole Hedlund, two for two on field goals and six or six on PATs, with sophomore kickoff man Lane Saling.

UTEP return man Autrey Golden has six carer kickoff returns for TDs, but a 29-yard return was his best with six Saling kickoffs. Saling won the job in last week in a kickoff duel with incumbent kickoff man Adam McFain.

"Lane embraced it, ran with it, kicked the ball very well on Thursday," Bielema said. "I gave him the first kick and really never looked back."

THREE OFF SUSPENSIONS
Redshirt freshman receiver Jojo Robinson, freshman defensive end C.J. O'Grady and freshman punter Blake Johnson are reinstated to the team and practicing this week, Bielema said.

Robinson was suspended for the entire UTEP game for disciplinary reasons that apparently began with academics last spring.

O'Grady and Johnson have been suspended from team activities since their arrests on alcohol related charges during the last August weekend. O'Grady and Johnson already were set to redshirt as is most of this 2015 freshman class.

Center Zach Rogers, originally tabbed to redshirt, played late in the UTEP game and will practice No. 2 behind starting senior center Mitch Smothers. Rogers' activation somewhat frees starting right guard Frank Ragnow from doubling as the backup center, his position last year.

"Zach really came on during the last two weeks of fall camp," Bielema said. "Rather than having our best right guard sub in (at center) during some mediocre reps at the end of a game, we'd rather bring Zach along and make him a little bit more prepared, if we needed to use him this year."

ROCKETS RUN DEEP
Arkansas has an inside source on Toledo coach Matt Campbell and the Rockets. As Central Michigan head coach from 2010-2014, new Arkansas offensive coordinator Dan Enos coached in the MAC.

"When you play a team like that a lot, you get to see how they've improved from year to year," Enos said. "Coach Campbell and his staff do a really good job of developing those guys."

Campbell has suspended running back Kareem Hunt, 1,631 yards rushing last year, but the Rockets are still loaded at running back. Rockets running backs Terry Swanson, Damion Jones-Moore and Marc Remy averaged 6.5, 5.8 and 5.2 yards per carry last season.

Campbell said he also has plenty of personnel to step in for suspended defensive end Allen Covington. "I'll be real honest, we've got great depth at both of those positions," Campbell said on Monday's MAC teleconference. "I don't think it has much impact on our football team. Both are heavily rotated areas at tailback and the defensive line."




"