Hogs end skid, destroy Nicholls St. 73-7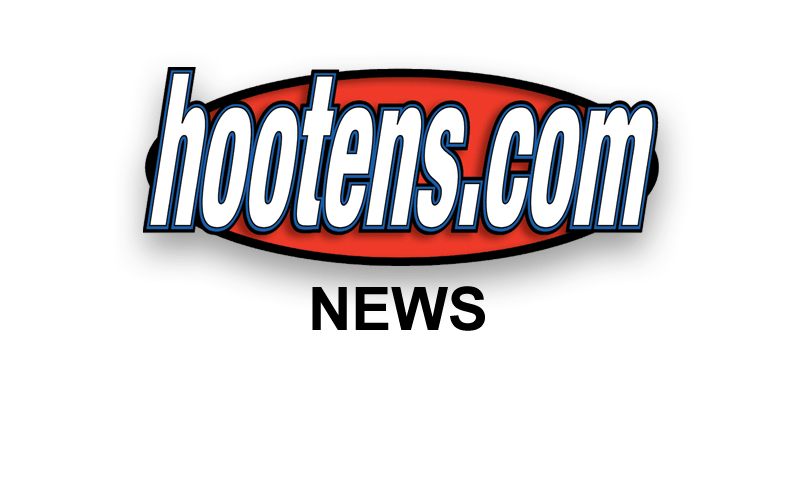 | | |
| --- | --- |
| | |
| | Jr WR KEON HATCHER |
FAYETTEVILLE - Arkansas' 10-game losing streak became as easy to shatter as it was difficult to endure.

With the overmatched Nicholls State Colonels of the Southland Conference as the obliging adversary, Arkansas registered a school-record 56 points in a half, which included a Razorback record four one-play touchdown drives, en route to a 73-7 rout on a cool Saturday afternoon before an announced 63,108 at Reynolds Razorback Stadium.

Arkansas' 73 points were the most it has scored in Fayetteville since a 100-0 rout in 1911 over Fourth District (Mo.) Normal. Arkansas (1-1) won for the first time since defeating Southern Miss, 24-3 Sept. 14, 2013 at Reynolds Razorback Stadium.

"All week we talked about making this week just about Arkansas," Arkansas coach Bret Bielema said. "And I thought they really locked in and came out ready to play. The first two offensive plays we score and we did not take our foot off the throttle.

Nicholls State (0-2) has lost eight in a row, dating back to an Oct. 12, 2013 win against Southland Conference rival Northwestern State.

Junior Keon Hatcher set a first-half tone by running a flanker reverse for an 82-yard touchdown on Arkansas' first play from scrimmage. Sophomore running back Alex Collins bolted 33 yards for a TD at 10:38 of the first quarter, then 2 yards for a TD late in the first quarter following D.J. Dean's 63-yard punt return.

"We knew it was going to Hatch, and we felt good about it and a great execution and a great run," Bielema said of Arkansas' first offensive play. "It was planned, but the execution has to be there from the get-go."

Hatcher also caught a 1-play drive 50-yard TD pass and returned a kickoff 47 yards.

"I love that kid," Bielema said. "I call him teacher's pet because he does everything we ask him to do."

Hatcher said, "I've got to give it all to my teammates. They were the ones out there executing the plays and blocking for me. I had the easy part. I just had to get the ball and run."

Regarding his 82, 50 and 47 yards (two of three for TDs) by run, reception and kick return, Hatcher said, "I was trying to take it (the kick return) to the crib, but it didn't work out that way."

Razorback noseguard Taiwan Johnson (three tackles for losses including two sacks) and middle linebacker Brooks Ellis then stuffed NSU running back Michael Henry for a fourth-and-1 at the 50. Hatcher caught quarterback Brandon Allen's 50-yard TD pass at 10:24 of the third quarter.

Junior running back Jonathan Williams' 90-yard run, aided by a downfield block by freshman receiver Jared Cornelius, accounted for Arkansas' other 1-play TD drive of the first half.

Arkansas' other first-half TD drives were achieved on three, six and three plays. Brandon Allen accounted for two throwing first-time career touchdown receptions to sophomore Drew Morgan, 22 yards, and JC transfer Cody Hollister, 7 yards, both in the first quarter. Collins tallied his third TD of the half on a 13-yard run 2:55 before intermission.

Nicholls State needed a roughing-the-kicker penalty for its only first-half foray beyond the 50.

"On defense, our linebackers got some great reps," Bielema said. "(Sophomore backup cornerback) D.J. Dean gets in there and has an interception and (freshman safety) Josh Liddell gets in there. I couldn't be happier with the defensive guys we rolled through there."

Brandon Allen accounted for his fourth TD pass with 38-yard TD fling to Cornelius, also accounting for that freshman's first career TD for a two-play Arkansas drive at 14:08. It was the junior starting QB's only series in the third quarter.

Brandon Allen completed four of five, the completions all TDs, for 117 yards without a turnover.

Nicholls State scored early in the third quarter on QB Kale Henderson's 10-yard TD pass to Keenan Canty

Arkansas redshirt freshman QB Austin Allen and Henderson traded third-quarter interceptions after the Henderson to Canty TD.

Austin Allen quarterbacked the drive capped by John Henson's 22-yard field goal at 14:08 of the fourth quarter. The 12-play, 71-yard drive was initiated by cornerback D.J. Dean's interception of Henderson's pass.

Improvising on rollout with his receivers covered, Austin Allen accounted for Arkansas' final TD on a 5-yard run capping an 80-yard, 12-play drive with 3:33 left.

Bielema pulled his first-stringers offensively and defensively early in the second half and appeared to clear the bench of fourth-team walk-ons by the end.

Williams, on only four carries with 90 yards in one shot, netted 143 yards, while Collins tallied 131 yards on 13 totes.

Among the Razorbacks not dressed out because of injuries Saturday were sophomore running back/kick returner Korliss Marshall and sophomore defensive end Deatrich Wise.

The Razorbacks travel to former Southwest Conference rival Texas Tech of the Big 12 for next Saturday's 2:30 p.m. non-conference game in Lubbock.

"I think this is a bonus of us playing at Auburn," Bielema said. "If we hadn't had that game we wouldn't be as prepared as we are going to be for having been on the road already."




"