BLACK THURSDAY: Invaluable Hog FB/LB Small has foot surgery; Coach Smith files bankruptcy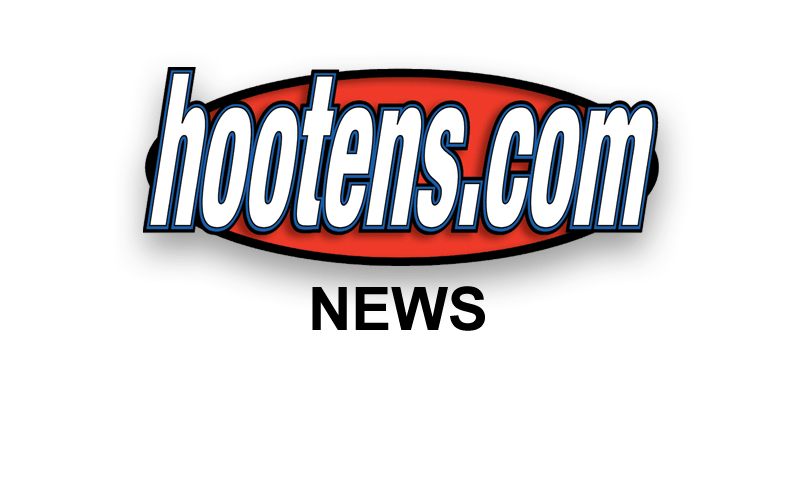 JOHN L. SMITH

FAYETTEVILLE - At his weekly Thursday afternoon post practice press conference, Arkansas Coach John L. Smith voluntarily addressed before media asked about his filing earlier Thursday for Chapter 7 liquidation.
Smith, named Arkansas' head football coach last April 23, said during the summer he may have to file bankruptcy because of failed real estate deals in Louisville, Ky. that involved him and other partners.
Smith's preliminary filing was lodged at the Western District of Arkansas Court in Fayetteville.
"You probably have all heard that my rigamarole, my deal, came about today," Smith said. "And that will be turned over and has been turned over to the professionals. And it's a weight off my shoulders. We will let the professionals handle it and that's enough to be said about that, I guess. So it's out of my hands which is good."
Smith then inquired for questions about the eighth-ranked Razorbacks (1-0) and University of Louisiana-Monroe Warhawks (0-0) game set for 6 p.m. Saturday in Little Rock. Arkansas is a 30-point favorite. ESPNU will televise the matchup.


Asked about his feeling the weight off his shoulders relief concerning Thursday's filing, Smith replied, "It's out of my hands. Now I can concentrate on what we have to concentrate on."
Any concern this could impact his team as he deals with it?
"No. No, I don't think it has, and I don't think it's going to, and now it's really better," Smith said. "Like I said, let them handle it."
Any timetable when this might get resolved?
"It's out of my hands," Smith replied.
FB/LB KIERO SMALL
OUT OF SMALL'S FOOT
Unfortunately, fullback-linebacker Kiero Small's foot also is out of Smith's hands.
The invaluable senior was scheduled to undergo foot surgery Thursday, Smith revealed.
"Kiero Small suffered a foot injury at practice yesterday," Smith said in Thursday evening's release. "He is to undergo surgery today (Thursday) and we will continue to monitor his status."

Presumably, Smith won't play Saturday vs. ULM.
Small and senior offensive guard Tyler Deacon both were on Smith's weekly statewide radio show Wednesday night after Wednesday's closed practice.
Small practiced in August at both fullback and linebacker but only played fullback during last Saturday's 49-24 season-opening victory in Fayetteville over Jacksonville State.
Hardship freshman Kody Walker likely will be the most used fullback when a fullback is used Saturday.
However, Walker scored Arkansas' first touchdown for 2012 from the one as a tailback with redshirt freshman offensive guard Grady Ollison (Malvern) blocking as a fullback.
Switched from defensive end to the offensive line upon his August, 2011 arrival, Ollison bulked up during his redshirt year but at 6-5, 286 really is still too light for the line but too athletic not to play, offensive coordinator Paul Petrino said Tuesday when Small was still healthy.
"You know he is a great athlete," Petrino said. "He is a guy you look at and say, 'As soon as we get enough weight on him, that kid should play on Sundays for a long time.' Until we get that weight on let's try and find a couple of roles where he can help us and one of them is playing fullback."

THURSDAY'S WRAP
Smith said Thursday's wrap to the week's practices in Fayetteville was "a great day."

It capped a hot (in the 90's daily), hard week of correcting ball security issues (three fumbles) and what Smith called subpar tackling and "loose" secondary play vs. Jacksonville State.
JSU was a prohibitive underdog down a divisional tier from the Football Bowl Subdivision that Arkansas and the major NCAA schools play but strafed the Hogs for three touchdown passes and 227 yards passing.

"We came back and tried to work not only on ball security but a number of drills," Smith said. "We had the tackle circuit all week long as well. I am seeing, and I hope it shows in the game, a tightening of our secondary. We need to do that in a game not just in practice."
WINSTON OR KELLEYBREW?
Smith said he has decided on a starter at the contested cornerback position between seniors Darius Winston (Helena-West Helena) and Kaelon Kelleybrew but won't announce it before kickoff.
He also said senior wideout Cobi Hamilton, the leading returning receiver from 2011 "had a stellar week" coming back from the neck injury that sidelined from the second series on vs. Jacksonville State.
PEACOCK SHEDDING
Senior offensive tackle Jason Peacock, a starter last year but suspended from last Saturday's season opener for disciplinary reasons, will play behind quick (weakside) tackle Brey Cook (Springdale Har-Ber) Saturday but while shedding weight still needs to lose six pounds (from 316) to have optimum mobility and stamina, Smith said
"