Hogs: Newcomers, vets ready to smack outmanned MIssouri State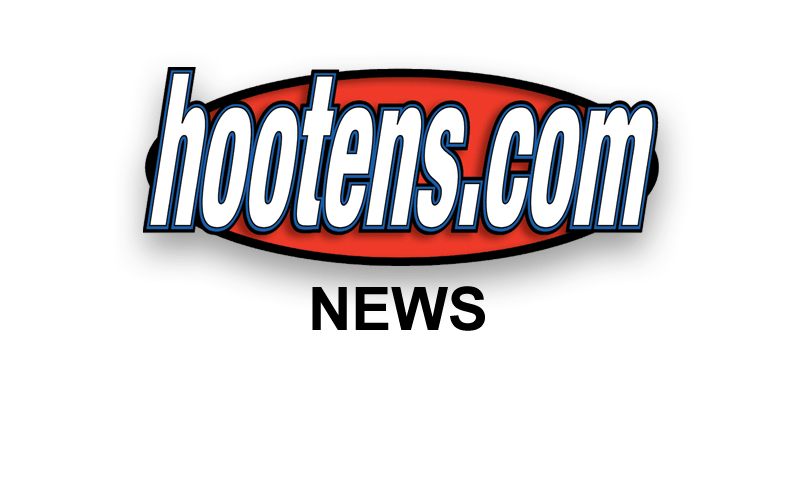 Elton Ford (9) will back up
soph Eric Bennett at SS.
FAYETTEVILLE - Arkansas defensive coordinator Willy Robinson commended his Razorbacks' restraint from slugging each other in their desire to hit Missouri State.

It's not so much about the lower-division Missouri State Bears, but Coach Bobby Petrino's Razorbacks are just ready to hit somebody after the long August grind preparing for Saturday's 6 p.m. season-opener on pay-per-view TV at Reynolds Razorback Stadium.

"They're so antsy right now," Robinson said after Wednesday's practice. "One thing they've been doing a great job is self control. Generally at this point in time in camp you've got a lot of fisticuffs and I think it's really shown a lot of maturity not to be able to lose our structure of what we're trying to get done and making sure we understand discipline. They're ready to hit some people."

BENNETT STARTS
At strong safety, sophomore Eric Bennett will get to hit someone before senior Elton Ford does. The two have been either/or first-team strong safeties since spring ball, but Bennett, moved from cornerback last spring, gets the nod.

"I'm going to start Eric," said Robinson, who specifically coaches the secondary. "Elton has a role and stuff, but I want to start Eric. Eric has done a very good job during scrimmages."

JUCOS DEBUT
Sophomore junior college transfer defensive tackle Robert Thomas and junior college transfer linebacker Alonzo Highsmith are the only ones on defense listed to start vs. Missouri State who weren't with the Razorbacks last year or longer.

"I think it will be great to see how they handle the jitters of it all," Robinson said. "They haven't been in that atmosphere. We've had some major scrimmages and stuff, but it's not like the stands are full with 85,000 people like they're going to experience when they walk through that Hog Walk for the first time. Now they're going through that 'A' for the first time and there's all those people calling the Hogs. That could be an emotional situation that, if they don't come in there clear headed and really knowledgeable about what they're doing there's no telling what could happen. They're very, very good football players. They could be dominant football players. It seems like they have hot and cold spells, but we're certainly glad they're a part of our team."

Thomas transferred to the UA last January from Coffeyville (Kan.) Community College and went through all 15 spring practices, but Highsmith didn't arrive from Phoenix (Ariz.) Junior College until the summer.

Nevertheless, Highsmith stepped out at first-team weakside linebacker the first August preseason practice and hasn't looked back at those competing behind him while meshing well with those playing with him.

"I'm not worried about what he's going to do," Arkansas senior middle linebacker Jerry Franklin said. "I'm sure he's going to do fine. He's used to playing. He'll be all right."

Junior starting defensive end Tenarius Wright concurred.

"Highsmith has blended in pretty good," Wright said. "He is making plays and making the right checks and coming along well."

During Wednesday morning's SEC coaches teleconference, Petrino was asked what set Highsmith, the son of former University of Miami and NFL running back Alonzo Highsmith, apart so fast.

"When you go out and recruit a junior college player you recruit them for a specific need," Petrino said. "We have guys who came in, and we wanted to give them the opportunity to play right away. Alonzo is a very, very quick learner. He comes from a football background and you can tell they talk about football a lot because he can pick things up right away. He is extremely fast and gives us more speed on the field. He's a physical player. He needs to continue to learn and see the difference things he is going to see from offenses but I believe he will have a real bright future for us."

ROOKIE BEARS QB's
Not only is Missouri State picked last in the Missouri Valley Conference, the Bears will not start quarterback Trevor Wooden due to a one-game disciplinary suspension.

Either redshirt freshman Mitchell Jenkins of Springfield, Mo., the Bears' hometown, or true freshman Kierra Harris of Texarkana's Arkansas High will start in Wooden's stead.

"Yeah, I definitely think we have the advantage," Arkansas senior safety Tramain Thomas said in reply to a question, "but at the same time we have to come out here and prove it. We can't take them lightly."

THOMAS SEEKS SEVEN SWIPES
Tramain Thomas is on the watch list for the Jim Thorpe Award (postseason honor to the country's outstanding defensive back) and seeks nearly to double his team-leading four interceptions for 2010.

"My personal goal is to get seven picks," Thomas said. "I'm not afraid to admit it. That's one of my personal goals that I have set for myself and I am looking to achieve it and make as many plays as I can for our defense and our team."

"