Hogs: CB Mitchel out 3 weeks; CB Hines to redshirt; 12 freshmen will play Sat. at Auburn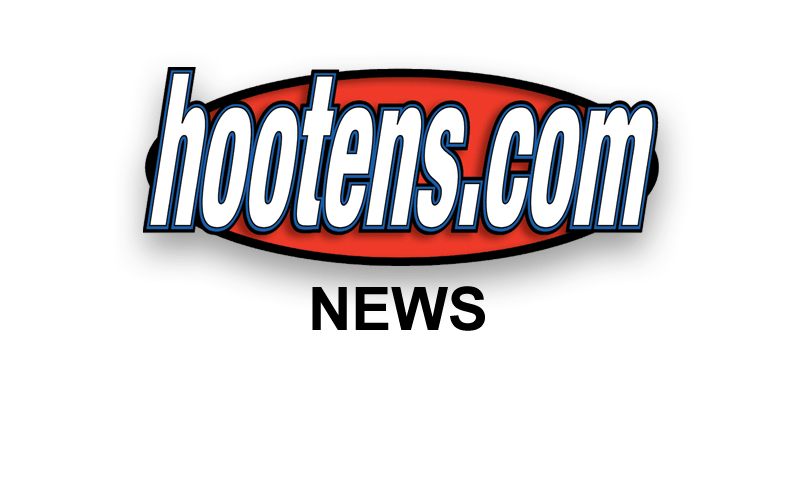 | | |
| --- | --- |
| | |
| | Jr CB Will Hines to redshirt. |
FAYETTEVILLE - Even with injured cornerback Tevin Mitchel declared out of Saturday's season-opener at sixth-ranked Auburn, junior two-year letterman Will Hines of Waco, Texas, didn't crack the Razorbacks' 2-deep.

Arkansas coach Bret Bielema revealed Thursday that Hines won't be on the travel squad to Auburn, Ala., and has been presented the option to redshirt. "He not only is not making the trip, I suggested he take a redshirt year to get everything in order," Bielema said. "Get more in line with what we are asking people to do."

Signed by the Bobby Petrino staff in 2012 just two months before Petrino was fired, Hines played all 12 games for the 4-8 Razorbacks in 2012 under John L. Smith.

Hines played seven games with six starts for Bielema's 3-9 team last year. Hines missed five games with a broken arm, then didn't seem to factor as highly in the spring and fell behind in the August depth chart. Senior Carroll Washington and third-year sophomore Jared Collins will start Saturday. True freshman Henre Toliver and sophomore letterman D.J. Dean are backups.
"I think he has got a priority of getting a degree and playing at a high a level as possible," Bielema said. "He is not ready to do that right now. He wasn't in our 2-deep."
Bielema was asked if he is concerned since senior 3-year letterman Mitchel is the most experienced corner and senior Washington, a second-year junior college transfer, "out a minimum two to three weeks" and now 2-year letterman Hines also not in the picture.

"Not at all," Bielema said. "I think everybody is losing sight that Carroll Washington and Jared Collins have played a lot of football (11 games each last season). They're our two best corners, hands down and have been all camp."

Both have received plenty of preseason work as Mitchel was withheld from early August contact coming off shoulder surgery then pulled his hamstring once cleared from the shoulder rehab.

TOLLIVER LEADS A DOZEN FRESH HOGS
Tolliver is one of 12 true freshmen that Bielema said will debut Saturday as backups and or special-teamers. Some key second-team roles will include redshirt freshmen defensive end Tevin Beanum of Forrest City and strong safety D'Andre Coley. Bielema tossed in an extra plug for Toliver who has impressed immediately upon his arrival from Marrero, La.

"I've never seen a young man as a true freshman corner make so many picks," Bielema said. "Very, very explosive player. Very fun to watch."

Other true freshmen backups/and or special-teamers on defense include nose tackle Bijhon Jackson of El Dorado; linebackers Randy Ramsey, Dwayne Eugene and Khalia Hackett, and free safety Josh Liddell of Pine Bluff Dollarway listed as a co-alternate with junior Davyon "Sleepy" McKinney of Forrest City.

Offensively, receivers Jared Cornelius, Kendrick Edwards, Jojo Robinson, center Frank Ragnow, and tackle Brian Wallace are slated for game duty. Scholarship transfers Sebastian Tretola and Cameron Jefferson at offensive guard and tackle and middle linebacker Josh Williams, behind returning starter Brooks Ellis (Fayetteville), are set to play.

QB ALLEN SHOWS EXPERIENCE
Bielema has been asked all week how junior starting quarterback Brandon Allen (Fayetteville) has handled the situation of a suspected arsonist or arsonists destroying his truck at 4 a.m. at his residence.

Bielema said Allen has displayed there is "no substitute for experience" in how the quarterback has handled the pressures of his football role and dealt calmly with Monday's issue that continues to be investigated.

AUBURN D PRODUCTIVE
While media attention always focuses on Auburn Coach Gus Malzahn's innovative and explosive offense, Bielema also was asked Thursday about coodinator Ellis Johnson's Auburn defense. The Tigers didn't top SEC overall defensive stats yet came up with so many key stops in key situations for a 12-2 season and SEC championship/national runner-up for 2013.

"Maybe they weren't in the top half of categories on statistics," Bielema said. "But in the areas that I call the critical areas they were very productive. Red zone defense, tackles for loss - tackles all over the field - obviously that has been something that has been kind of a signature of their coordinator's defense for a long time."
"