Hogs: Soph tailback Williams encouraged, motivated as Bielema's top 'back; more notes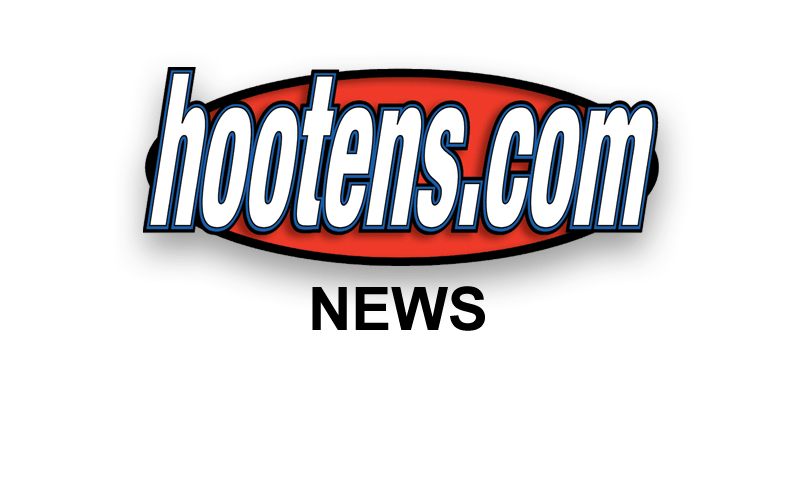 FAYETTEVILLE - Declared the main man by Arkansas coach Bret Bielema, tailback Jonathan Williams and his teammates waged their physical practice of the week Tuesday.
| | |
| --- | --- |
| | |
| | Soph RB J. Williams |
Arkansas and the University of Louisiana-Lafayette clash at 3 p.m. Saturday in the season opener at Reynolds Razorback Stadium.
"We had a spirited up-tempo effort with our group," running backs coach Joel Thomas said after Tuesday's practice. "Technically we were pretty good. I will evaluate the tape to see how we are assignment wise. We are healthy and excited to go play. It's about a month of playing against each other, and like the rest of the team, we are ready to see where we have come from mid-March until now."
Williams has impressed his head coach, who was coaching Wisconsin when Williams was an Arkansas freshman in 2012.
"I was very clear with J-Dub that hey, 'you're our guy,'" Bielema said as preseason practice evolved into game week. "We're on your back. Let's go rodeo."
Williams, the Hogs' leading returning rusher, was a reserve last year behind three departed upperclassmen. The sophomore welcomes the "main back" tag despite competition from heralded freshman Alex Collins, bigger sophomore Kody Walker and swifter sophomore Nate Holmes.
"Regardless of the competition, any time you are named THE guy it's a confidence builder," Thomas said. "It's a moment for that kid that his hard work has paid off. The challenge is: don't give up that title, while at the same time I am telling Alex, Kody and Nate, take his title. It's all about competition."
Williams' biggest moments last year were turning two short passes into long touchdowns.
The Bielema staff would like to see some of that this year, but that's not the main duties for their main back.
"The challenge out of spring was for him to develop the kind of style we would like to embody, a downhill, physical running back," Thomas said. "One that you are going to have consistently with your carries. A 5-and-a-half-yard carry is a good carry. You don't need to hit a home run every time you touch the ball."
Williams commented on getting the head coach's vote of confidence.
"I don't remember exactly when it was, but it meant a lot," Williams said. "When someone has the trust in you and the faith in you to name you the starting running back for a team that's going to run the ball a lot, they have a lot of faith in you. So it really encouraged me. It made me work harder. With that type of responsibility, you have to work hard. It just made me take on the responsibility. Arkansas was a team that I watched for a long time, a team that I always kind of dreamed about being the starting running back for. To see it come to life is exciting."
Williams won't go it alone. Thomas has niches ready for Collins, Holmes and Walker, too.
"We have a pretty good idea who we want where and when," Thomas said. "The judgement day is Saturday, and we will really find out how ready we are."
Might the rotation alter if it seems one is dealing a really hot hand?
"I have always gone with the hot hand," Thomas said. "The bottom line is we want to win the game. If that means going with the hot hand regardless who the competition is, our first obligation is to go win the ballgame."
GOOD TO RECEIVE
No position coach lost more from last spring than receivers coach Michael Smith. Sophomore Mekale McKay transferred to the University of Cincinnati. Senior Demetrius Wilson was lost for the season with a torn ACL. Freshman Melvinson Hartfield had to report late while awaiting NCAA Clearinghouse certification. D'Arthur Cowan (broken foot and out several weeks), Javontee Herndon and Keon Hatcher were injured during drills though Herndon and Hatcher have resumed drills and will play against ULL.
The hardships put a load on Julian Horton, one of three senior receivers beginning the season. Herndon and Wilson knew they must step up, and now freshman Drew Morgan of Greenwood must produce. He was a redshirt candidate until the dominoes fell.
"Right now we're looking for Drew Morgan to help us out," Smith said Tuesday. "We just increased the role of Julian Horton. We've got some young guys we're trying to bring along. We're going to be fine. These guys are hungry. They're anxious to get this opportunity to play this weekend. It's an opportunity for them to show what they've learned and what they're capable of doing."
Hartfield reported late, but his speed moves him toward the front.
"Sometimes he's running around and he doesn't know where he's going," Smith said. "We'll get that straightened out because the guy has talent, and he's going to play for us."
"