Hogs: Smothers impresses teammates; Curtis is a tougher player""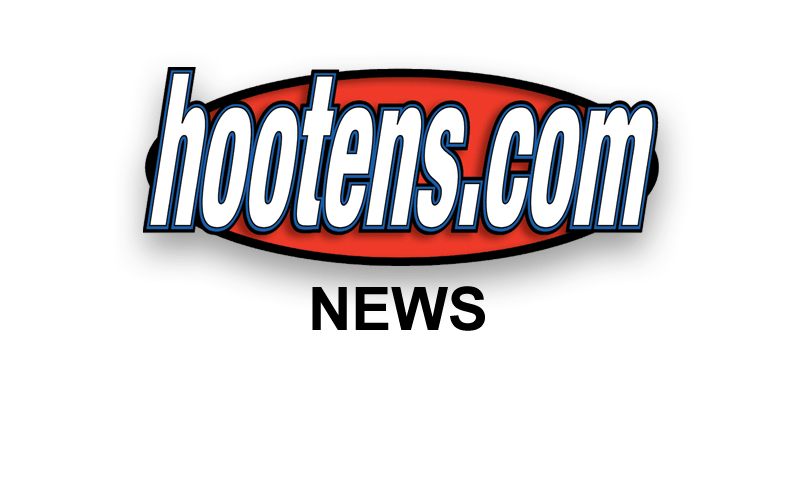 FAYETTEVILLE - Travis Swanson and Alvin Bailey started as Arkansas freshmen offensive linemen but not like Mitch Smothers now starts as an Arkansas freshman offensive lineman.
Swanson and Bailey, both on preseason awards watch lists, were redshirt freshmen last year when both started every game of the Razorbacks' 10-3 season at center and guard, respectively.
Smothers comes straight out of Springdale High School to be Arkansas' first-team offensive tackle with time drawing down before the Razorbacks' Sept. 3 season opener against Missouri State.
Could Swanson and Bailey fathom two years ago as rookies doing what Smothers does now?
"I didn't experience getting thrown into a situation so early," Swanson said after Tuesday's practice "I can only imagine what he is going through. He looks sometimes that it can be overwhelming to him, but the other guys on the line have really helped him out a lot. He has come a long ways since the beginning of camp. Now you can tell when he's wide-eyed sometimes, but we just tell him, 'Hey, calm down. This is what you need to do."
Bailey rolled his eyes and took in a breath pondering the what-if had he come straight from Broken Arrow, Okla. High in 2009 to be Arkansas' starting guard.
"It would have been difficult," Bailey said. And it's going to be difficult for him, but we are going to put him on our wings and we are going to get the job done."
Both say Smothers has been doing his part to get it done.
"He has been doing great," Bailey said. "He's a great guy. Every time I see him he has his playbook with him. It's a complicated offense and he's picking it up really good."
What has allowed Smothers to start so fast?
"His effort," Bailey said. "During the offseason he lifted really hard and ran and did the little things that get you on the field."
Smothers said the the older linemen help him one way and going against veteran preseason awards watch lists defensive Jake Bequette and Tenarius Wright school him another way.
"Going up against SEC speed every day has been helping me a lot," Smothers said.
Which is tougher to cope with the Bequette and Wright speed or the Bequette and Wright strength?
"It's both," Smothers said. "It's really good because I'll be going up against guys like that in the SEC so it's been a lot of help."
ON THE LAST SCRIMMAGE
The post media meeting with offensive coordinator Garrick McGee and players after Tuesday's entirely closed practice was the first meeting with media since last Wednesday's practice and thus the first time to inquire about last Thursday's full-scale scrimmage.
"I know Tyler (Wilson, the fourth-year junior first-team quarterback), threw for over 300 yards and a couple touchdowns," McGee said. "He made a few mistakes that you can't make in games. But it was a long time ago at this point. We had a lot of meeting time and a lot of work we've put in since then."
McGee said the Razorbacks, off both Sunday and for Monday's start of University of Arkansas classes, had fresh legs for a good Tuesday practice.
He said junior tight end Colton Miles-Nash practiced especially well Tuesday.
With All-SEC running back Knile Davis lost for the season since fracturing his ankle during the Aug. 11 scrimmage, the offensive staff is constantly asked about junior running backs Ronnie Wingo and Dennis Johnson.
Always a speedster, Wingo began throwing his 231 pound weight around inside last spring and continues to do so "if not more so," McGee said.
"You know, I'm never going tot say they're tough enough," McGee said. "But I see him headed in the right direction."
McGee was asked about De'Anthony Curtis, the senior recruited in 2008 as a star running back from Camden Fairview moved to the secondary at boundary cornerback last spring but now also practicing at running back since Knile Davis went down.
"You guys know that De'Anthony was one of our top recruits when he was coming out of high school as a running back," McGee said. "When you start thinking about options, his name comes up. I think he's done a really good job, based on what I hear from Willy (Robinson, the defensive coordinator). He's really become a tougher player. He's tackling well. He's like slash now. He does both. He just wants to do whatever he can do to help the Razorbacks win. It's good to have a kid like 'D' on the team."
McGee was asked about Curtis'"ball security" which the coach immediately knew was a subtle reference to him fumbling against Kentucky as a freshman.
"He hasn't fumbled the ball one time," McGee said. "We have actually forgiven him for that. We still love him. We're not holding that against him any more."
"