Hogs: run game rolls on; QB Allen's stats better w/return of WR Hatcher; more notes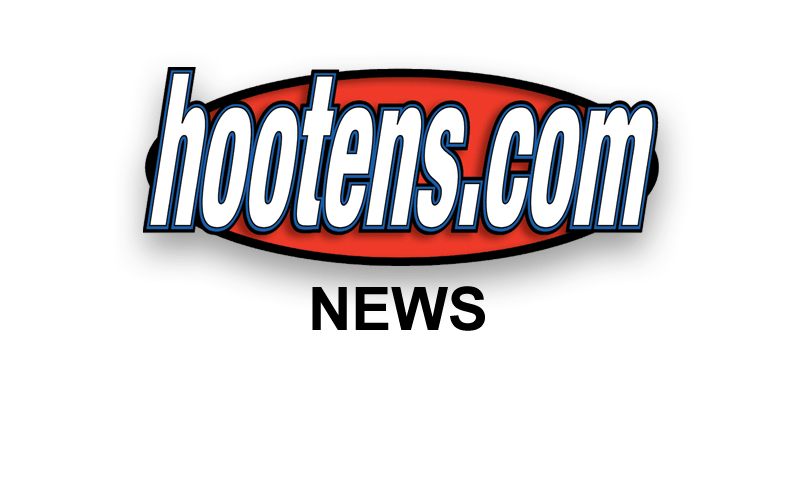 | | |
| --- | --- |
| | |
| | Sr WR KEON HATCHER |
FAYETTEVILLE - Arkansas senior quarterback Brandon Allen missed then-sidelined receiver Keon Hatcher more in the Aug. 15 scrimmage than he missed 1,000-yard running backs Jonathan Williams and Alex Collins in Saturday's scrimmage.
Williams was lost for the season with an Aug. 15 foot injury requiring surgery. So Arkansas coach Bret Bielema prudently withheld a healthy Collins from Saturday's final major scrimmage to keep him intact for the Sept. 5 opener against the UTEP Miners at Reynolds Razorback Stadium.
When the first-team offense matched against the second-team defense in Saturday's situational scrimmage, the running game rolled along.
Kody Walker, the 6-2, 260-pound junior running back shaking off a shoulder injury early in the scrimmage, rumbled 72 yards on 10 carries, while freshman running back Rawleigh Williams netted 40 yards on six totes.
Even minus Jonathan Williams, one of the captains though out for the season, Bielema said he's "very excited with the three-headed monster" with Walker and Rawleigh Williams emerging behind Collins. "I was very excited with the way we ran the ball today with two of your more prominent guys not in there."
ALLEN TO HATCHER
Meanwhile Allen, only 10 of 23 for 110 yards in the Aug. 15 scrimmage with Hatcher sidelined by a shoulder injury, completed 17 of 22 for 236 yards Saturday with the return of senior wideout Hatcher.
Hatcher caught six passes for 111 yards, setting the tone on he second play by catching an Allen pass then juking cornerback Cornelius Floyd for a 45-yard gain. Hatcher caught a 22-yarder from Allen during that first series of repeated first-and-10's and later caught an 18-yard touchdown from Allen during the scrimmage's red zone portion.
Hatcher was Arkansas' leading receiver for Allen last season.
"It was good," Bielema said to have Allen and Hatcher clicking again. "I know they have a great relationship. Not just the timing aspect of it, but just being in the huddle knowing that your No. 1 guy is there. I can't say enough good things about Keon. I think he has truly had a great camp. I know he was dinged up for three or four days but I am really excited where he's at."
Freshman cornerback Ryan Pulley, standing out Aug. 15 against other receivers, took the brunt of Hatcher's successes Saturday.
"Put a true freshman up against him, you would hope Keon would win those battles," Bielema said, also noting that Pulley is preoccupied by an illness afflicting his grandfather.
Bielema expected Allen to respond from "not one of his better days" last Saturday, and that he did consistently.
"B.A. had a really good week," Bielema said. "I thought he overall this past week has been really, really good with our wide receivers and tight ends on the routes."
RAMIREZ, LEDBETTER TAKE PICKS
Allen did throw two interceptions Saturday. One, Bielema said was " a bit behind" Hatcher, who deflected it before safety Santos Ramirez snagged it.
"A good play by the defense," Bielema said.
The other pick was a pick-six. Allen threw a screen pass into a crowd and defensive end Jeremiah Ledbetter sped it 32 yards into the end zone.
"You know we didn't run a lot of screens a year ago so one of the things we have got to do is continue to work screens in stressful situations," Bielema said. "Everybody thinks that it's a short, little pass, but it's all about timing. And a lot of times there is some traffic in there. Ledbetter is a very gifted football player. Every day in practice you see him do something."
Third-year sophomore QB Austin Allen completed 10 of 19 passes for 184 yards Saturday. Drew Morgan of Greenwood caught six of those completions for 89 yards. Junior transfer Dominique Reed of Camden Fairview hauled in two passes for 69 yardd. Tight end Hunter Henry of Pulaski Academy had three receptions for 51 yards, and Jeremy Sprinkle of White Hall had 40 receiving yards.
DREW DRAWS PRAISE
Both Allens variously connected with Morgan who also excelled during the Aug. 15 scrimmage.
"I am excited about Drew," Bielema said. "We kind of had a moment the second or third practice where he put a ball on the ground, and I thought he was being a little bit lazy with the ball. We had a conversation, a very spirited conversation, and ever since then he has been pretty good."
REED BEATS DEEP
Speedster Reed beat first-team cornerback Jared Collins to catch a 59-yarder from Austin Allen.
"Dominique Reed," Bielema said. "You saw today he can catch the ball. He is very, very talented."
Bielema said wide receiver depth appears sufficiently abundant that he may redshirt Kendrick Edwards, who played some as a freshman last year.
BROTHER BACKUP WITHOUT DOUBT
Austin Allen "without doubt" has taken command of the backup quarterback spot, Bielema said."All the things A to Z, he's really, really owned that very well."
HOGS FOR THE DEFENSE
Austin Allen was picked off once. Sophomore safety Kevin Richardson of Jacksonville made the interception.
Bielema lauded the offensive line's improved pass protection and again praised the defensive line's depth.
Freshman backup linebacker Dre Greenlaw logged eight tackles, while Ramirez logged seven and first-team linebacker Brooks Ellis had six including two behind the line. First-team defensive end JaMichael Winston had two behind the line among his four tackles. Senior reserve safety Sleepy McKinney of Forrest City and freshman reserve defensive end Jamario Bell of Junction City each had a sack.
Freshman Cole Hedlund continues to lead at place-kicker, and junior Toby Baker leads at punter, Bielema said.
"