Hogs prep for ULL as frosh receiver Drew Morgan climbs depth chart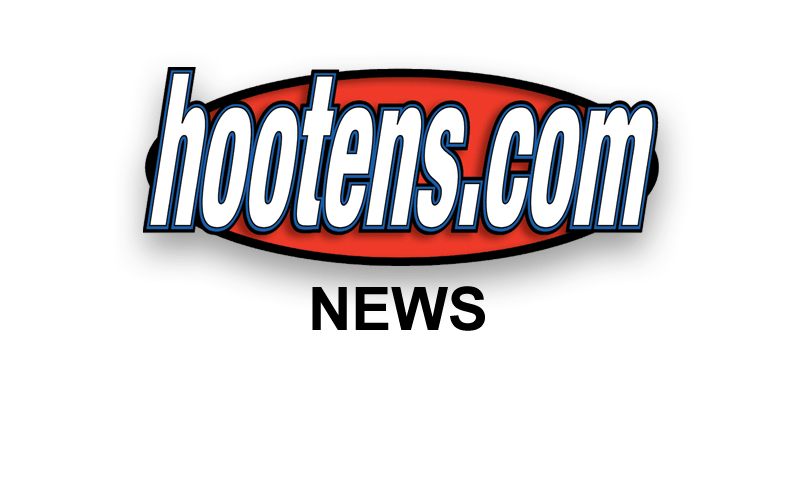 FAYETTEVILLE - While veterans ahead of him fall to injuries, unheralded freshman receiver Drew Morgan (Greenwood) climbs the Razorback depth chart.
Arkansas head coach Bret Bielema told the Little Rock Touchdown Club Wednesday that sophomore D'Arthur Cowan (broken foot) will likely be out six to eight weeks. Cowan is the latest on a receivers list shortened by the season-ending knee injury to senior Demetrius Wilson, an injury indefinitely sidelining sophomore Eric Hatcher and the transfer of sophomore Mekale McKay to Cincinnati.
And senior tight end Austin Tate of Harrison (14 catches last year) may be out until the Sept. 28 SEC opener vs. Texas A&M because of shoulder surgery.
The numbers or lack thereof keep imposing Morgan's unimposing 6-0, 184 body into the game plan for the Aug. 31 season-opener against Louisiana-Lafayette.
Morgan's frame isn't imposing, but Bielema, offensive coordinator Jim Chaney and receivers coach Michael Smith mention him prominently in the receivers mix behind seniors Javontee Herndon, who returned Wednesday from a week-long injury, and Julian Horton.
"A good solid freshman with good hands," Bielema volunteered of Morgan on his radio show Wednesday night.
"Right now it's up for grabs for me," Morgan said after Wednesday's practice. "There are like four or five freshmen still being put in there right now and going with the flow, but I am still right up there with them."
Actually. Morgan is ahead of the true freshmen and redshirt freshmen as he works several receivers spots.
"I came in thinking I was going to play just strictly inside, but then guys got hurt and I got the fire thrown at me," Morgan said. "So I jumped in the furnace and it was like 'bring it on.' I have got to learn X, Z, three positions in this very complicated offense and I have to learn them all soon. I am still learning. They are installing plays left and right but I think I am solid right now. I am not really fast in the SEC but one thing I can really do is key on the fundamentals of 'Hey, three steps, come in three steps, go out, catch the ball, get down and get a first down and move the chains."
Morgan likely would have redshirted had he signed during the Bobby Petrino era when the Hogs were flush with NFL-signed wideouts Jarius Wright, Joe Adams, Greg Childs and Cobi Hamilton. But the 2012 Farm Bureau Awards 7A/6A Offensive Player of the Year has seen more passes thrown his direction this August preseason, especially in Bielema's more run-oriented era.
"I am getting a lot of balls thrown my way, and I am feeling confident every time a ball comes to me," Morgan said. "I am catching them I am feeling good. It's what I do best and I am going to keep doing it."
Morgan has also learned that wide receiver blocking pays dividends beyond springing big running plays.
"A lot of receivers in high school don't block because it's like, 'hey, this is my position, I run routes,'" Morgan said. "But the SEC and college level you have to block. No. 1, if you block for your quarterback and running backs then they are going to pass you the ball. So it's kind of like a respect issue you have got with them and everything."
PREP FOR UL-LAFAYETTE
Tight ends coach Barry Lunney Jr. was asked about Wednesday's closed practice.
'It was a good practice," Lunney said. "A long one and a good one. I think it was needed. We moved forward on Lafayette, kind of our first big day in all three phases. I thought our look squads (scout teams impersonating ULL) did a real nice job of giving us a prep look for game week."
Wednesday's hard practice came after a Tuesday night treat. With two-a-days wrapped Monday, Bielema took the Hogs to the movies after the Tuesday afternoon workout.
"We went to see 2 Guns," senior fullback Kiero Small said. " Denzel Washington and Mark Wahlerg. I'd give it some thumbs up. I don't know how many. It was a pretty good movie."
Especially good as a break during a hard August preseason. "Coach Bielema really takes care of his players," Morgan said. "I heard Bobby Petrino was really hard on players, but Coach Bielema, he's straight with everyone."
"