Hogs complete 2-a-days with Johnson on all returns, QBs on fire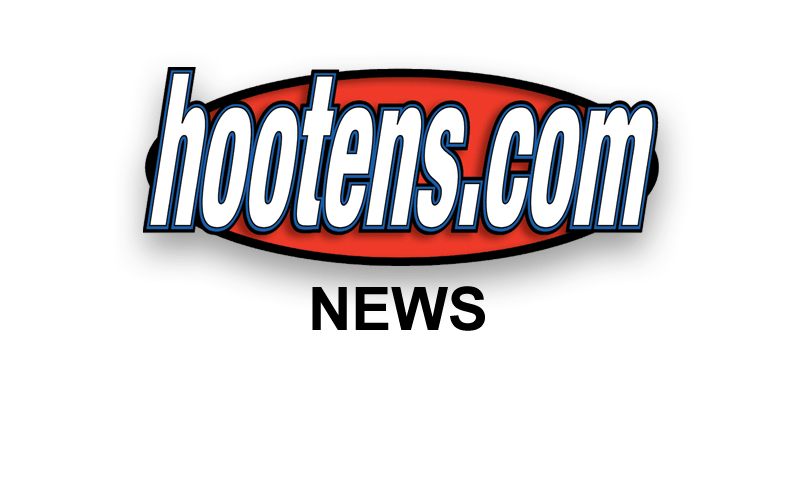 WR COBI HAMILTON
FAYETTEVILLE - The Razorbacks wish Dennis Johnson (Texarkana) many happy returns.
Arkansas special teams coach Steve Caldwell says Johnson, the fifth-year senior kickoff returner is
No. 1 to replace graduated All-American Joe Adams at returning punts.

Johnson, on the Hornung Award watch list for his kick return prowess, "is good at judging the ball" on punts and certainly knows what to do once he catches it, Caldwell says.

"I think Dennis has a feel where people are," Caldwell said. "He has got that breakaway that once he sees the gap he can hit it."

AIR RAID ON
Didn't matter whether working against cornerbacks, safeties or both, Tyler Wilson (Greenwood) and Cobi Hamilton (Texarkana) were unstoppable Wednesday morning.

The entire session of team drills and pass skeleton, senior All-SEC quarterback Wilson completed 15 of 18 passes, including his first 14 consecutively.

Senior receiver Hamilton caught six Wilson passes, mostly deep and beyond whoever drew the misfortune of defending against him.

Backup redshirt freshman QB Brandon Allen (Fayetteville) also was sharp completing 9 of 11 for the morning workout.

They are working against a somewhat makeshift secondary.

Sophomore Tevin Mitchel, the most consistent of Arkansas' returning cornerbacks, dressed but was withheld from team sessions because of a leg injury during Monday's workouts.

Redshirt freshman Dayvon "Sleepy" McKinney (Forrest City) and senior Kaelon Kelleybrew (Little Rock Central) shared some first-team time alongside senior returning starting cornerback Darius Winston (Helena-West Helena).

Nine NFL scouts, including Pittsburgh Steelers scout Kelvin Fisher Sr. (father of Arkansas redshirt freshman safety Kelvin Fisher Jr.) attended practice.

Alonzo Highsmith (father of Arkansas senior linebacker Alonzo Highsmith) also is a NFL scout with Green Bay, but the Packers were not among the organizations visiting Wednesday morning.

The Razorbacks' Highsmith (hamstring) and fellow senior starting linebacker Tenarius Wright (Memphis) continue dressing out and progressing from their early August preseason injuries but still aren't doing all drills.

Senior Terrell Williams and freshman Otha Peters continue operating at the first-team inside linebackers.

Sophomore receiver Keante Minor has not practiced since injuring his shoulder Monday.

Cutting back to one practice per day starting Thursday, the Razorbacks worked Wednesday morning at the UA Intramural fields and are to practice at 4 p.m. at Razorback Stadium.

2-A-DAYS DONE
Two-a-days, day after day for weeks in times gone by, had only three days this preseason at Reynolds Razorback Stadium.

"You still get the same amount of practicing," Caldwell said. "You get 29 practice opportunities before your opening ballgame. Ours is spread out so long because we were in summer school (ending last Friday) for two weeks during practice and couldn't go twice a day.
But you still get the same amount of practices. And I think we grind them hard enough that they will be in good shape before the opening ballgame."

HOLT OFFICIAL
Nick Holt, the former University of Washington defensive coordinator who has been spectating at the preseason practices, officially was announced Wednesday morning by Coach John L. Smith as the football program's On-Campus Recruiting Coordinator.

Holt replaces Jessica Dorrell, who resigned after the motorcycle accident that involved her with former coach Bobby Petrino. Petrino later admitted "an inappropriate relationship" before she was hired to his staff.

Smith replaced Petrino on April 23.

Holt has extensive football experience as a defensive coordinator since 2006 at Southern California and Washington and was a former head coach at Idaho. He served as Smith's defensive coordinator at Idaho from 1994-97 and as the Louisville defensive line coach when Smith was Louisville's head coach.

"Nick Holt is a tremendous addition to our program," Coach Smith said. "I've known Nick a long time, and he has been part of my staff previously so he knows our expectations. He will be able to come in here and fit well within our staff, and he brings a tremendous amount of football knowledge. He is great interacting with student-athletes and truly wants to put them in a position to succeed. I have no doubt Nick will be successful in this role for us."
"