Hog D scores a dozen sacks and pick 6 in scrimmage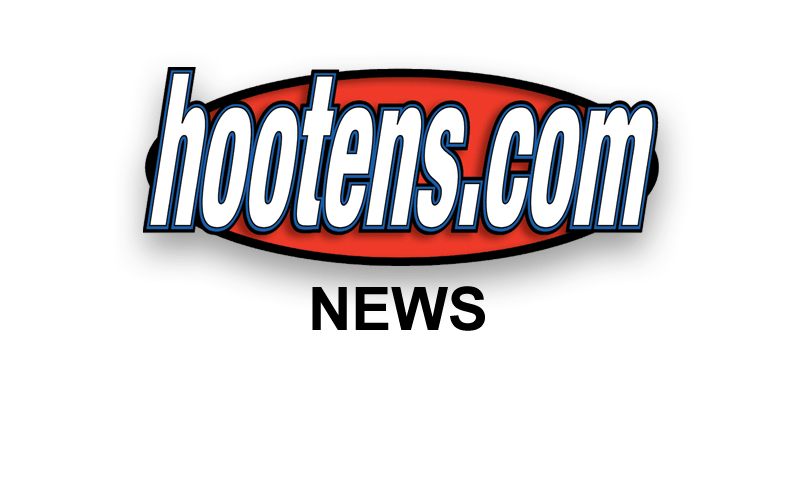 SOPH. QB BRANDON ALLEN

FAYETTEVILLE - John L. Smith thoroughly would have relished Saturday's scrimmage at Razorback Stadium this time last year. He could only halfway enjoy it, even garnished by a cool morning reprieve from the heat.

Such is the job description difference of Arkansas' head coach since April vs. the special teams coordinator and outside linebackers coach the three previous seasons.




Saturday's fray marked a defensive day for a team mostly offensive the previous four seasons under former Coach Bobby Petrino.




"In particular I liked the the attitude that the defense approached it," Smith said. "They played with spirit. They played with enthusiasm. We have to get better on the second offense. We really have to continue bringing along some of those guys that are going to have to help us."

Second-team redshirt freshman quarterback Brandon Allen spent much of the day engulfed in sacks vs. the second defense.




Unofficially, the 160-plus plays scrimmage included 12 sacks among 27 lost-yardage tackles.




Allen's day would have been painful had the defense been allowed to hit the QB instead of whistle-stopped upon menacing approach.




Allen threw an interception to senior cornerback Kaelon Kelleybrew.




Senior All-SEC QB Tyler Wilson (Greenwood) got better protection from the first offense vs. the first defense but got ruffled more than he's accustomed. He threw one pick to freshman linebacker Otha Peters, apparently in a spot that Wilson didn't see. Peters returned it for a 40-yard touchdown.




Wilson just missed throwing another interception. Outside linebacker Ross Rasner was ruled trapping rather than intercepting the Wilson pass that cornerback Darius Winston (Helena-West Helena) batted down.




Wilson completed 21 of 39 for 288 yards and four TDs. He threw two TDs to Brandon Mitchell ( 9 catches for 74 yards) and one each to Cobi Hamilton (5 for 83) and Chris Gragg (5 for 54 yards).




Allen completed 27 of 48 for 277 yards with a 50-yard TD to Keante Minor.




Both QBs would have had better percentages but for some pass defense breakups and some uncharacteristic drops by a receiving corps that has impressed this preseason.




"There were more drops than we've dropped all fall," Smith said. "Normally we don't see that. Overall me might not have had the focus that we have had in the past offensively."




But if just one unit was going to excel Saturday, better it be the defense for this team at this stage, Smith implied.




"It's really different," Smith said of defense dominating a scrimmage. "I think the kids, feel good about themselves. I think it was a good spark. I'm not worried about the offense. The offense is going to bounce back. Like I told them, we need to be good defensively for us to be a great football team. So I liked it."




So did defenders previously accustomed to being on the defensive after scrimmages.




"The offense in past years would be on the victory side of the scrimmages, score up and down touchdowns," sophomore defensive end Trey Flowers said. "It felt good for the defense to be on the other side, the victory side."




Sophomore cornerback Tevin Mitchel concurred.




"I feel we came out with our heads up and we brought it to our offense," Mitchel said after three pass breakups. "It's a great feeling to be able to come out here and do that because we have a really good offense."




The offense was not good enough Saturday, fifth-year senior Mackey Award candidate tight end Chris Gragg (Warren) admitted.




"They brought it," Gragg said. "In these scrimmages, usually we get after them. And I think they came out with that mindset today that they were going to get after us."

Since his December hiring, defensive coordinator Paul Haynes has stressed stopping the run and it's worked.

Other than senior Dennis Johnson (Texarkana), 15 carries for 76 yards and a TD nobody sustained much on the ground Saturday.

"I thought Dennis ran real hard," Smith said. "He ran like Dennis should run."

Knile Davis, the 2010 All-SEC running back out all last season with a broken ankle, continues to do everything in practice but scrimmage.

Injured senior first-team linebackers Tenarius Wright and Alonzo Highsmith and injured first-team safety Eric Bennett also did not scrimmage Saturday.

In their first two-a-days of preseason, the Razorbacks came back Saturday afternoon to work on the kicking game.

They take Sunday off, their first day off since practice began Aug. 2.

"