RazOrbaX Report: Smithson relives pain of April fools, looks to promising season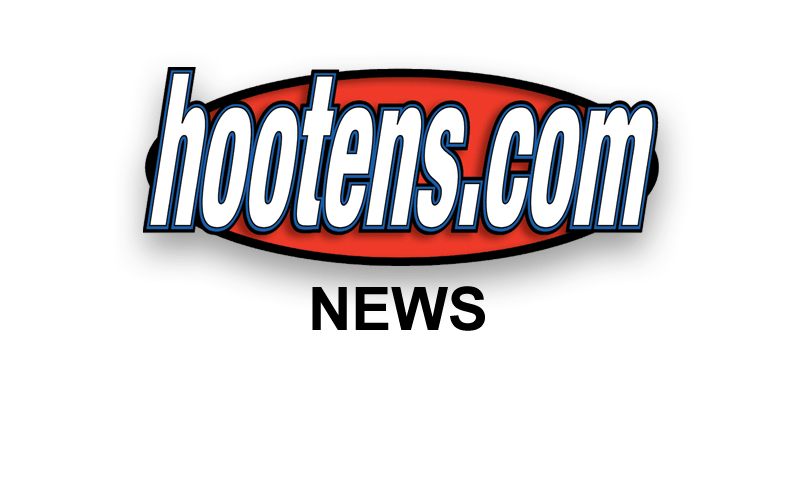 April 1st. What an April Fools' day it was. April 14th was a day I knew was coming, but I hated it anyway.
| | |
| --- | --- |
| | |
| | Former head Hog |
I am not a journalist. I am an Arkansas Razorback fan. I want the Razorbacks to be competitive with the best around, and I would like for them to win more than they lose. I want bowl games and occasionally, championships. My hobby is the Razorbacks. I do not hunt, fish, camp, have a boat, 4-wheeler or a motorcycle. My recreational cash goes to attending Razorback sporting events. That is why the past 6 weeks have been so painful.

When you grow up with Arkansas ranked in the Top 20 or the Top 10 most years, and you see them in the Cotton Bowl and the Sugar Bowl, you expect those kinds of teams. Coach Broyles retires and Lou Holtz comes in and the Orange Bowl, Fiesta Bowl and Sugar Bowl happen in his first three years. Then Ken Hatfield arrives, builds Orange Bowl and back to back Cotton Bowl teams. Because of some bad coaching hires, dark years for Razorback fans ensued. Like him or not, Houston Nutt reminded us that Arkansas can be a winner again. He revived a program and a fan base. Nutt just could not get us over the hump. Then came the hire that fueled higher expectations. Bobby Petrino was the no-nonsense, kick tail, workaholic, offensive guru that I had wanted as the head Hog.

In that first 5-7 year, we saw Casey Dick, in less than one year in the system, set offensive records. Excitement grew as Ryan Mallett took over. A Liberty Bowl victory in year two gave way to Razorback hysteria as a 10-win season led to a BCS Sugar Bowl in the third year. Then, Tyler Wilson set records as another 10-win regular season was topped off with a Cotton Bowl win and a Top 5 finish. Those are Razorbacks I grew up watching. Arkansas is back in the conversation of possible championships, big bowl games and Top 10 finishes.

It was April Fools' day, and I knew something was terribly wrong.

I was relieved that Petrino had survived the crash. I was elated when he showed his toughness just two days later. Then the whispers became loud shouts and the information kept pouring in. How I wanted it not to be true. How I wanted it to just all go away. I knew that if he lost his job, it would not be for the affair or even the lying to the boss (although that is reason enough) but the position as a supervisor he had put the school in by hiring her. Jeff Long came to the same conclusions, and the rest is history.

It was one of those what-the-bleep-were-you-thinking moments we have all had with our teenage children. I was so mad. I was so hurt. I was so let down. My team was on the cusp of Razorback football history - three 10-win seasons in a row! Now this. My head hurt. My heart ached. All of a sudden it was hard to be upbeat about Razorback football. ESPN was loving every minute of my pain. And I just did not know what to do! I quit crying about games in about 7th grade. There is always the next game or the next year. I used to wonder why there were so many Cub fans in Arkansas, then it dawned on me ... we are very much alike. A team we adore almost always lets us down.

But this time it was not the team, it was the coach. A winning coach at any BCS conference school is usually bigger than any elected official in that state. He can do no wrong and usually gets cut a lot of slack. But Petrino's actions were arrogant. His arrogance was a punch to the gut of Razorback fans. Depending on the next few years of Razorback football, loathing of him could grow. I had several people ask me if I was bidding on Petrino's motorcycle on e-bay. I told them absolutely not. If I did bid on it, it would be for just one reason: to take in out into a field and blow it up. Then post that on You Tube with a message to Petrino that this is what he did to Razorback Nation!

Jeff Long restored much of the programs respect with his press conference on the 14th. While I knew the outcome, watching him speak and show his emotions lifted me that night. I told my wife that he just went on the short list of every major college president who might be looking for an AD. I felt better about the state of the Razorbacks. I had already renewed my pledge to the foundation but had not ordered my tickets. I took care of that as soon as I was able. Watching the RED-WHITE game whetted my appetite for the fall.

I am again looking forward to the season because my dad became a season ticket holder late in Broyles' career. When he went home to be with the Lord in December 1991, I began buying the season tickets. Through Crowe, Kines, Ford, Nutt and Petrino, I have missed very few home games and attended plenty of road games. I sat through every minute of the Miami 51-7 thrashing of my Razorbacks in 1987, and if I can do that, I can handle anything that befalls my Razorbacks. Tailgate planning will start in late August and I will be calling the Hogs through this 2012 season as they can still be the first Razorback team to win 10-plus games for the third time in a row. To quote Scarlet O'Hara Butler: "After all, tomorrow is another day!" And so it is Scarlet, so it is!




"