Hogs: Allen exits spring as clear-cut No. 1 QB; Bielema keeps it positive, likes progress by D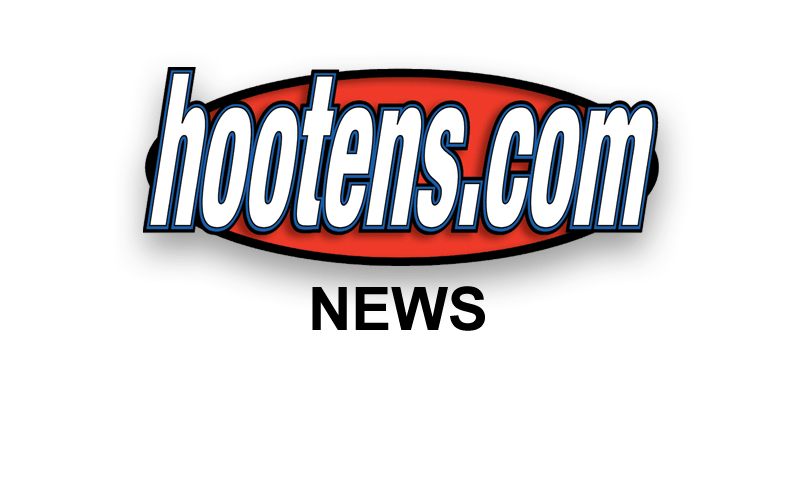 FAYETTEVILLE - After praising the announced crowd of 51,188, a spring game record, new Arkansas coach Bret Bielema all but anointed Brandon Allen as the starting quarterback heading into summer workouts.
| | |
| --- | --- |
| | |
| | Soph QB Brandon Allen |
Allen, the third-year sophomore from Fayetteville and backup last year, has operated first-team all spring and did nothing to detract from that Saturday. Allen completed 11 of 16 passes for 138 yards, including a 26-yard touchdown to Demetrius Wilson while quarterbacking the first offense against the first defense. He did not throw an interception.

In the first half, the offense in red and the defense in white clashed best against best, and the second units against each other. In the second half, the reserves mixed in.

The Red offiicially won the scrimmage 34-27 with the White making nine field goals at the close of the first and third quarters, since the White never had the ball offensively.

"Brandon Allen continues to move forward," Bielema said. "Brandon Allen played his best football here the last two weeks and plays really well with that first group around him. I haven't named any starters yet, but I mean he started this game and he played the entire first half with the ones, so I think we feel good about that."

Bielema lauded Allen for leading the Red from its 25 at 1:13 before half to the White 20 before Zach Hockers 37-yard field goal on the half's final play. "He is more confident now," Bielema said. "You can hear it in his voice in the huddle calling plays and at the line and making checks and what not. He is starting to grow up as a leader."

Bielema also praised fifth-year senior QB Brandon Mitchell, who completed 12 of 17 for 138 yards with a 26-yard TD to redshirt freshman tight end Jeremy Sprinkle. Mitchell also threw an interception in the end zone to junior college transfer safety Tiquention Coleman for a 49-yard return.

"Brandon Mitchell does some really good things, and he'll do some things that set you back at times," Bielema said, noting he may discuss other position options if it appears playing time won't develop for him at quarterback.

The athletic 6-4, 230-pounder and former basketball player played mostly at receiver last season.

"I want to be able to let him know he's a contributor, and if it's not at quarterback what he can do," Bielema said. "He's a tremendous competitor. We're excited about him, and I love his leadership skills."

The first-year head coach called fifth-year senior center Travis Swanson, second-team All-SEC last year, "the best center in the country. Probably made the most strides out of anyone on this team."

The first-team defense stopped the first-team offense's opening drive to force a punt before Mitchell quarterbacked the second offense from its 9 to the White 31 before backup kicker Jon Henson's 31-yard field goal.

Allen then reeled off his TD drive with the 26-yard TD to Wilson, capping 75 yards in nine plays.

Mitchell's 20-yard pass to Keon Hatcher was big in the drive before John Henson's field goal to close the first quarter.

Scholarship running backs Jonathan Williams (six for 21 yards), and Kody Walker (seven for 40 yards) had impressive runs. But 6-1, 254-pound walk-on Patrick Arnize led all rushers with nine carries for 66 yards, including several where he dragged tacklers.

"Yeah, Patrick is a nice surprise," Bielema said. "He's very powerful. You can see he's got some ability to run the football. He's pretty solid as a blocker as well. He's like a little Tonka truck, just really built strong and tough and physical, and he's got those big ol' legs churning."

Sophomore Nate Holmes (nine for 43 yards) had the lone rushing touchdown.

Javontee Herndon (six catches for 85 yards) led receivers.

Coleman and cornerback Will Hines had the onlt interceptions. Hines picked off a pass by third-team quarterback A.J. Derby, although Derby came back to throw a touchdown pass.

Bielema said the defense progressed all spring and did so again in its closing game.

"