Hogs: talented DT Thomas polished a year later; DE coach Caldwell on Fulmer rumors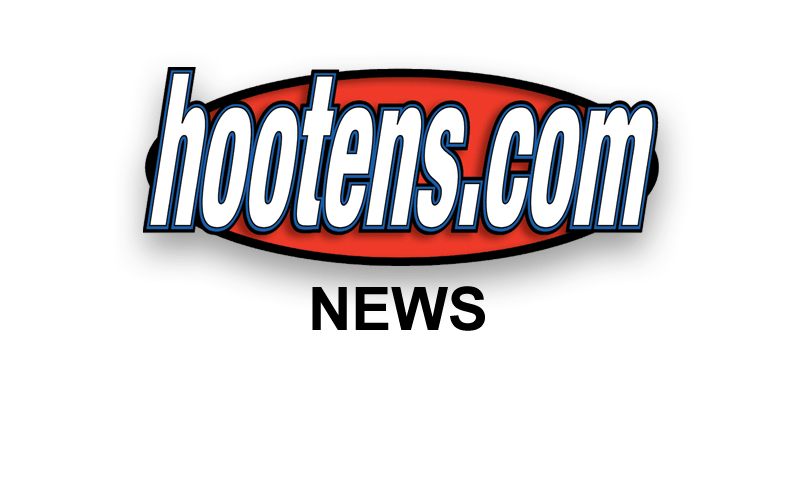 | | |
| --- | --- |
| | |
| | Robert Thomas |
FAYETTEVILLE - A year ago, freshly transferred defensive tackle Robert Thomas (Coffeyville CC) looked like a diamond in the rough.

This spring, the junior letterman shines like a polished gem as the Arkansas Razorbacks prep for Saturday's 2 p.m. Red-White intrasquad game at Reynolds Razorback Stadium.

Thomas registered four quarterback sacks in last Friday's scrimmage. He said he combined what he's learned at the UA with his 308 pounds on an agile 6-3 frame.

"I learned more technique issues, and I have fixed a bunch of that type of stuff and it has helped me out a lot this spring," Thomas, a native of Muskogee, Okla., said after Wednesday's workout. "Last spring was more of a talent thing. Now it's more of an all-round player."

Talent could only take Thomas so far last year though he did play 12 games and made 23 tackles, two behind the line plus two QB hurries.

"I think I did decent," Thomas said. "It was just getting out there my first year. The game speed was different for me. A bunch of different things, but I think I did OK."

Both Thomas and his position coach, Kevin Peoples who moved from administration to coach before Arkansas' Cotton Bowl victory, expect bigger things this fall. They expect him to dominate in games like he has done in scrimmages.

"That's a fair assessment," Peoples said. "That's what we expect out of Robert, and that is what Robert expects out of himself. He has that type of ability, great size and great quickness and fortunately for us and for him he was able to show that last Friday."

A full year on technique and confidence makes a difference, Peoples said.

"You get to this level your first year of playing, I don't care where you played at whether it's high school or junior college it's a transition," Peoples said. "That was obviously a transition year for us and we are just fortunate that he is a three for three coming out of junior college. Most guys coming out of junior college you only have two years. We are very pleased we have two more years left for Robert."

Bobby Petrino, Arkansas' former head coach since being fired April 10, compared Thomas' potential to former Auburn Outland Trophy winner Nick Fairly, also a JC transfer.

Peoples agrees. "Yeah, he's got NFL potential. He's got an NFL body. He is going to be there. If he keeps working and staying the path he will get there."

POST BOBBY
Offensive coordinator Paul Petrino said Tuesday, the offense has stepped up its practices despite the permanent absence of Bobby Petrino, who had not actively coached on the field since his April 1 motorcycle accident.

Ditto for the defense, said defensive coordinator Paul Haynes of the team bonding above distractions.

"I would probably say the same," Haynes said. "On both sides of the ball, the competition has been unbelievable."

Linebackers coach Taver Johnson, the acting head coach, suspended one of his linebackers, sophomore Tyler Gilbert charged Tuesday with aggravated burglary. And freshman Brock Haman of Scottsdale, Ariz., plans to transfer close to home at Arizona State.

Johnson confirmed Arkansas granted Haman his release to transfer and said of Gilbert: "We're definitely disappointed with what happened. We have to let the process take place, and after the process does that, we'll go from there."

CALDWELL ON FULMER
Because former Tennessee coach Phil Fulmer's name has surfaced as a possible candidate for Bobby Petrino's interim successor, defensive ends coach Steve Caldwell was asked if he had contact with the Tennessee coach he assisted from 1995-2008.

"I've had contact with a lot of guys," Caldwell said. "I've gotten a lot of support. When you've been in this game for as long as I have, I've had a lot of people call me and say, 'hey, just hang in there, things are going to be fine.' So I'm hearing from a lot of people."

Does he get calls about Fulmer's possible Arkansas interest?

"Well, not really," Caldwell said. "I mean, nobody asked me about those kinds of things."

How does he assess his old Tennessee boss?

"I think he's a great guy," Caldwell said. "He's just a good individual and a quality coach. You don't win 152 games in this conference and not be a good football coach."

What kind of fit would he be at Arkansas? "Well, our administration will make that decision," Caldwell said.




"