Petrino terminated with cause" as coach at Arkansas"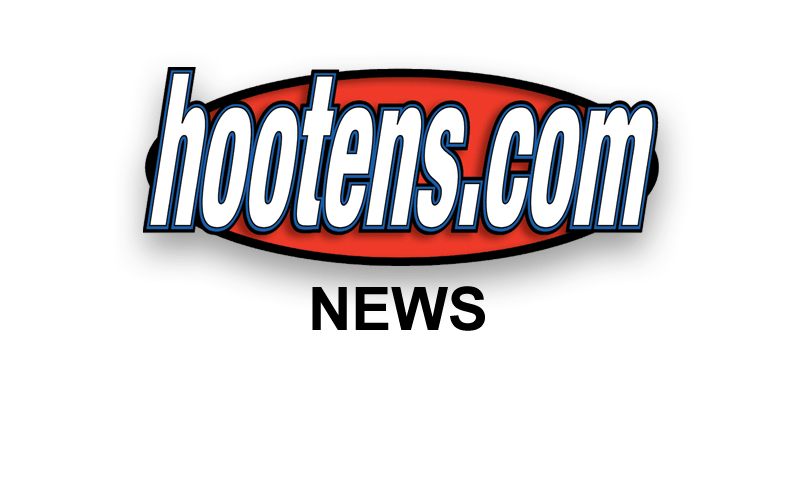 Petrino out at Arkansas


FAYETTEVILLE - Arkansas head football coach Bobby Petrino was fired Tuesday afternoon effective immediately Arkansas Athletic Director Jeff Long announced Tuesday night.
A search for new coach begins immediately, Long said while assistant head coach Taver Johnson remains in current administrative charge of the football program during the spring practices as he has since Petrino was placed on paid administrative leave last Thursday while his UA status was under Long's review.
Petrino was terminated with cause, Long said for repeatedly lying throughout last week to Long, the UA, and media in a press conference that he was alone during his motorcycle accident on April 1 when in fact, the coach admitted 18 minutes before last Thursday's accident report release by the Arkansas State Police, that he was with Jessica Dorrell with whom Petrino, 51 and married, was involved in an "inappropriate relationship."
Dorrell, 25, a former Lady Razorback volleyball player and since 2009 women's athletics fundraiser in the Razorback Foundation, was hired on Petrino's staff March 28 as the $55,000 per year student-athlete development coordinator for football.
She was hired, Long said he learned in his review, with an "undisclosed advantage" over 159 applicants for the job because of her relationship with Petrino which included a $20,000 gift to her from the head coach.
"That constitutes a conflict of interest and violation of University policy," Long said.
Long said Petrino's false account of the accident, first to him on April 2 and then to media on April 3, " was a conscious decision to mislead the public and in doing so negatively and adversely affected the reputation of the University of Arkansas and the integrity of the football program."
Long called Petrino's actions "reckless and unacceptable behavior." No single individual is bigger than the team, the University football program nor the University of Arkansas."
Petrino, has been Arkansas' head football coach since 2008 inheriting an undermanned team that went 5-7 but followed with 8-5, 10-3, and 11-2, seasons ending in Liberty Bowl and Cotton Bowl victories for 2009 and 2011 and a No. 5 national ranking in 2011 and the 2010 team's Sugar Bowl loss to Ohio State marking the the first BCS bowl appearance in school history since the BCS was formed in 2008.
Paul Petrino, Bobby Petrino's brother, remains on staff as Arkansas' offensive coordinator.
The Razorbacks had a closed practice Tuesday.
Petrino Statement:
"I was informed in writing today at 5:45 p.m. that I was being terminated as head football coach at the University of Arkansas.

"The simplest response I have is: I'm sorry. These two words seem very inadequate. But that is my heart. All I have been able to think about is the number of people I've let down by making selfish decisions. I've taken a lot of criticism in the past. Some deserved, some not deserved. This time, I have no one to blame but myself.

"I chose to engage in an improper relationship. I also made several poor decisions following the end of that relationship and in the aftermath of the accident. I accept full responsibility for what has happened.

"I'm sure you heard Jeff Long's reasons for termination. There was a lot of information shared. Given the decision that has been made, this is not the place to debate Jeff's view of what happened. In the end, I put him in the position of having to sort through my mistakes and that is my fault.

"I have hurt my wife Becky and our four children. I've let down the University of Arkansas, my team, coaching staff and everyone associated with the Razorback football program. As a result of my personal mistakes, we will not get to finish our goal of building a championship program. I wish that I had been given the opportunity to meet with the players and staff prior to this evening's press conference and hope that I will be given the opportunity to give my apologies and say my goodbyes in person. We have left the program in better shape than we found it and I want the Razorback Nation to know that it is my hope that the program achieves the success it deserves.

"My sole focus at this point is trying to repair the damage I've done to my family. They did not ask for any of this and deserve better. I am committed to being a better husband, father and human being as a result of this and will work each and every day to prove that to my family, friends and others.

"I love football. I love coaching. I of course hope I can find my way back to the profession I love. In the meantime, I will do everything I can to heal the wounds I have created.

"I want to thank Chancellor Gearhart, Jeff Long, the Board of Trustees, the University administration, faculty, staff, students, alumni and fans for the opportunity to serve as the head football coach at the University of Arkansas for the past 4 years. I was not given an opportunity to continue in that position. I wish that had been the case, but that was not my decision. I wish nothing but the best for the Razorback football program, the University and the entire Razorback Nation."
"