Hogs: Few frills in 2nd scrimmage as first-team O grinds vs. first-team D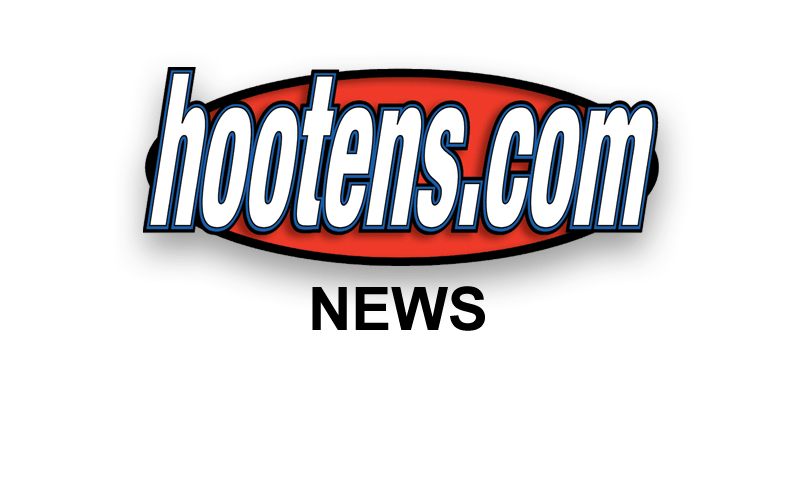 FAYETTEVILLE - Just on setting alone, Arkansas' second spring football scrimmage Saturday seemed better than the first a week earlier.
| | |
| --- | --- |
| | |
| | Hog HC Bret Bielema |
Instead of the dark Walker Pavilion indoor field, first-year coach Bret Bielema scrimmaged the Razorbacks in sunshine at Reynolds Razorback Stadium with about 400 fans taking advantage of Bielema opening it to the public.

Bielema had fingers crossed that early-morning clouds would not produce lightning and force the Hogs inside where there wouldn't be space for the invited audience.

"The good man upstairs helped out with some weather, and our kids were pumped and excited about it," Bielema said. "Hopefully we gave everybody a good little show. I was going to do it (announce the practice publicly open) from Wednesday forward, but I also didn't want 15,000 people. I thought the kids would bring some good energy which is what happened."

The fans seemed to relish their first taste of spring football though it wasn't razzle-dazzle exciting. Bielema didn't expect highlights Saturday when he acknowledged the success of previous Razorbacks regimes.

"Winning is a process," Bielema said. "Obviously they have won games here before and have done really good things. But with our offense and defense and special teams how it's all going to fit together you can't just jump to the end. It's a process to get to where we need to be."

Bielema got down to basics in the 101-play scrimmage, opening with a session repeatedly scrimmaging first down. Making a minimum 4 yards was the offense's goal while the defense tried to hold the offense to a maximum of 3 yards. The Hogs scrimmaged various third-down situations before going to goal-line and then finally conventional scrimmaging.

The scrimmaging was all first-team offense vs. first-team defense , second team vs. second team and third team vs. third team.

The defense appeared to get the best of it early. Bielema, an Iowa noseguard and then an Iowa linebackers coach before becoming a defensive coordinator at Kansas State, cast a critical eye at the early defensive tempo.

"Defensively, I thought we were a little slow out of the gate," Bielema said. "We have a tremendous amount of talent and certain guys in my opinion are very, very gifted football players, but they have to learn the first snap is just as important as the 60th snap."
| | |
| --- | --- |
| | |
| | QB Brandon Allen |
The first-team offense did hit a big play early with sophomore quarterback Brandon Allen passing 20 yards to sophomore wideout Mekale McKay after Jonathan Williams rushed four times for 24 net yards.

Williams carried 16 times for 87 yards and two touchdowns on the goal-line. He scored easily over left guard and spectacularly bounced outside for the other TD upon appearing stuffed in the middle. Williams easily turned in the best day among the running backs.

"Jonathan Williams does some really good things at times," Bielema said. "He has become more of a complete 'back every day. We would rather he run with his pads down a little more but a very good feel of the game."

Bielema praised Williams' bounce outside TD but chided the defense for allowing it. "We had the ball stopped at the point of attack," Bielema said, "but the ball bounced out because a couple of guys on the edges fell asleep and we allow a touchdown."

Senior fullback Kiero Small, also working some at tailback with big 'back Patrick Arinze in front of him, scored a TD on the goal-line, a session Bielema said the offense dominated.

Among the quarterbacks, Allen completed nine of 13 for 97 yards with a 4-yard TD on goal-line to redshirt freshman tight end Jeremy Sprinkle of White Hall.

Fifth-year senior Brandon Mitchell, Allen's main competition for the starting job, completed seven of 16 for 67 yards, and former Iowa quarterback A.J. Derby completed four of six for 37 yards.

"I thought today, Brandon Allen moved forward the whole day," Bielema said. "There's some urgency he needs to get out. I was all over his tail. There was a snap where we had a positive third and short, but our wide receiver wasn't quite lined up and an itchy official could have flagged us there. He's gotta dictate those other 10 guys and be in control and be very aware of that situation. He can do it."

And Brandon Mitchell?

"Brandon Mitchell continues to impress," Bielema said. "To me, he's got a gamemanship to him. He's got a little rhythm. He's got a little fire in him. He's a great competitor. I thought A.J. Derby came in and did some good things today."

Allen and Mitchell would have enjoyed a better day if not for dropped passes.

"At wide receiver, we had too many dropped balls but the guys bounced back," Bielema said, in particular citing senior Javontee Herndon.

"He dropped a critical second-and-short play and then we got stalled on third down," Bielema said. "But Herndon came later on third down, which was huge, a huge catch on the sideline. It just showed how a player can bounce back."

Walk-on Chris Saunders, four catches for 37 yards in the battle of reserves, led all receivers Saturday followed by McKay (three for 35), Herndon (three for 29), Demetrius Wilson (two for 40) and Julius Horton (two for 27).

Allen, Mitchell, and former Memphis quarterback Taylor Reed of El Dorado threw one interception each.

Senior safety Eric Bennett picked off an Allen pass hanging in the wind. JC transfer cornerback Carroll Washington intercepted a Mitchell missile and redshirt freshman cornerback Ray Buchanan Jr. intercepted Reed's lone pass.

Senior linebacker Austin Jones registered a defensive touchdown, snagging a botched handoff between Brandon Mitchell and walk-on running back Jo jo Wynn and returning it untouched for 33 yards.

Jones led all tacklers with three, one for a 10-yard loss. While playing with the second and third units, Jones' stock went up Saturday.

"I've been impressed with Austin Jones," Bielema said. "He made some nice plays and on Tuesday he had an interception return for a touchdown. He's one of those guys who's always in the right spot at the right time."

Senior reserve linebacker Braylon Mitchell of Heber Springs also stood out with two tackles for minus 14 yards. "The last two weeks he (Braylon Mitchell) has been on a steady climb every day," Bielema said. "He really does a lot of nice things to be in the right spots."

Bielema and the staff monitored the thirds vs. thirds as closely as the best vs. best. "There will be some threes moving to twos and probably some twos moving to threes," Bielema said.

Bielema lauded cornerback Jared Collins (5-10, 169) for bringing down 263-pound fullback Morgan Linton in the open field on Linton's 9-yard catch. "It's a first-and-10 if he doesn't make that play," Bielema said. "He gets him down and it's second and two and we stalled the drive out."

Senior first-team defensive tackle Robert Thomas, two stops behind the line, was disruptive early in the scrimmage.

Senior starting left tackle David Hurd and sophomore receiver Keon Hatcher were injured during the scrimmage, but both are OK, Bielema said. Hurd returned after Chris Stringer subbed for a while. Hatcher, "just got the wind knocked out of him," Bielema said on the play that safety Tiquention Coleman was charged with pass interference.

The Razorbacks have two weeks left of Tuesday and Thursday practices and Saturday scrimmages including the April 20 Red-White game. "We've got six practices left and we'll maximize every day," Bielema said.




"