Hogs: D-ends hold up as Tank Wright stays at LB; Petrino barks in box; notes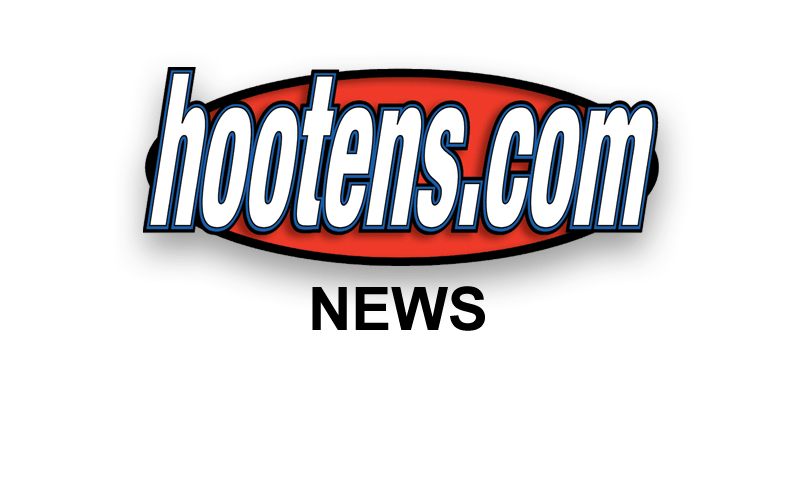 FAYETTEVILLE - Bobby Petrino, as he did Tuesday afternoon, more than observed Wednesday's practice from the Reynolds Razorback Stadium press box.
The Arkansas head coach suffered four broken ribs, a cracked vertebrae on the back of his neck and numerous bruises from the motorcycle accident Sunday night.
The past two days, Petrino used a walkie-talkie to make suggestions and comments to defensive coordinator Paul Haynes and offensive coordinator Paul Petrino, running the practice down on the field.
"He was in the press box again communicating with us on his thoughts," Haynes said. "We've run practice a bunch of times. He's up in the press box watching and he communicates with us after practice."
STAND-UP GUYS
Haynes had stand-up ends when he coordinated at Ohio State, and now he looks for some at Arkansas.
| | |
| --- | --- |
| | |
| | DE Miles-Nash |
Haynes, Arkansas' defensive coordinator since December, and veteran defensive ends coach Steve Caldwell have worked ends Chris Smith, a junior 2-year letterman, and new junior college transfer Austin Flynn standing up in addition to the traditional three-point stance.

"Yeah. It is something that we did," Haynes said after the Razorbacks' closed practice Wednesday. "A lot of times that guy can drop or he can rush. That's kind of what gives offenses a little bit of a problem of not knowing if he's going to rush or if he's going to drop from that two-point stance."

Will Smith, Flynn and lettermen Trey Flowers and Colton Miles-Nash hold up while standing up? "Yeah," Haynes replied. "Very much so. Very much so."

Caldwell said the ends are so holding their own that senior Tenarius "Tank" Wright, a 3-year letterman at defensive end and starter last year, can continue working at middle linebacker where the Hogs need him most.

"I think we have a little depth, and we're trying to get the best 11 football players on the field on defense at all times," Caldwell said. "It tells you we've got a few players there, and obviously we've got some freshmen coming in that we hope will be able to help us."

Flynn is adjusting to many things as a Torrance, Calif., native coming to Arkansas after two seasons at Los Angeles Harbor Junior College. He said neither standing up nor his sprained wrist requiring a protective cast, is a problem.

"Oh, good. I'm getting used to it," Flynn said. "We are just putting that install in so we are just trying to get better at it but I like it. It's a fun spot to play and we are getting better at it.

Why does he like it? "Oh, I don't know, I just like standing up," Flynn said. "It kind of gives me more movement and stuff like that. I just think it's fun to put a new install in where you can stand up and move around a little bit."

Flynn said he played some standup end both in high school and junior college.

What about his hand? "Aw, I just have a little wrist injury," Flynn said. "I am going to be fine. It's a sprain, that's all. I am just working through it and not really thinking about it. At first it was kind of awkward, it's a pretty big cast, so I'm just trying not to think about it and just ignore it."

Caldwell said Flynn Wednesday "had his best day" and that Miles-Nash posted his best workout Tuesday. Caldwell said he's looking for all the ends to have their best day in Friday's scrimmage.

SLEEPY AWAKENS
Redshirt freshman cornerback Davyon "Sleepy" McKinney of Forrest City, a converted wide receiver thrust into first-team cornerback when incumbent Tevin Mitchell strained a hamstring just before last Friday's scrimmage, got burned Wednesday.

First-team seniors Tyler Wilson, the 2011 first-team all-SEC quarterback, and receiver Cobi Hamilton connected on a couple of touchdowns, but McKinney "did a good job" as that scrimmage went on, Haynes said.

Cornerbacks coach Bobby Allen concurred.

"He came back and he competed on the next play, and that's what you always ask a young man to do," Allen said. "Sleepy doesn't have a whole lot of experience at that position, but he's learning on the fly. I've been really encouraged with his attitude and his effort."

FISHER'S PICK
Another redshirt freshman cornerback, Kelvin Fisher, logged last Friday's only scrimmage interception by picking off a pass by junior reserve quarterback Brandon Mitchell.

""I was impressed with Kelvin," Allen said. "I think he's got a knack to play the ball. He was able to get himself back into coverage and when he did he got his eyes back to make a play on the ball. And he showed a couple times right there he can get off the ground and show some good vertical. Then obviously on the interception, I thought he just played it well and the ball got tipped and he showed good ball skills.

SCRIMMAGE OPEN FRIDAY
The Razorbacks are off Thursday. Friday afternoon's scrimmage, open to the public at Reynolds Razorback Stadium, begins after the Razorbacks do some regular practice drills starting at 3:50 p.m.




"